Twitter shareholders hope in vain for a white knight
The world is full of Tweeters but the social media firm's investors are eager for a takeover, says Andrew Dewson. They may have to wait some time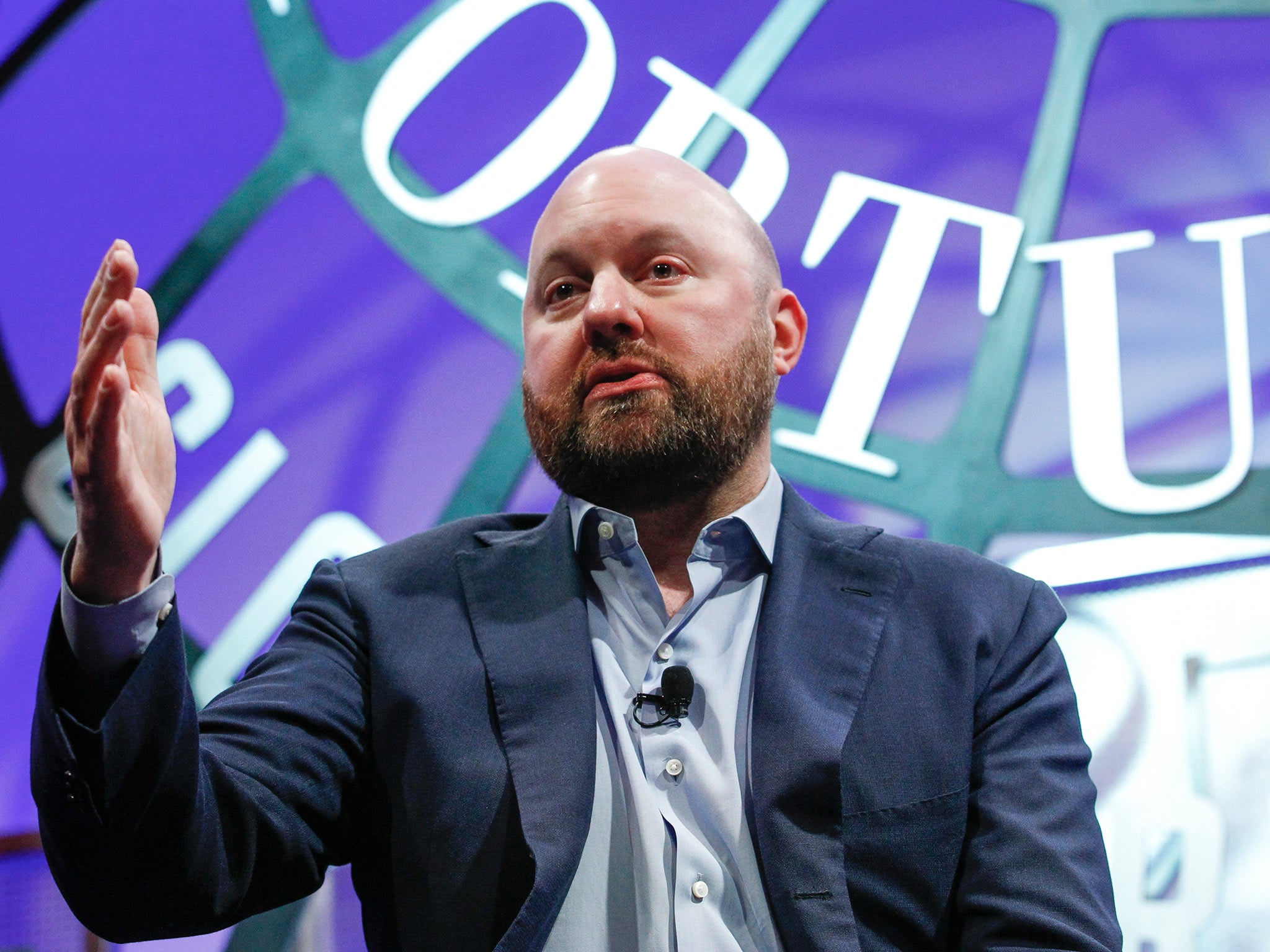 Strange as it may sound to anyone who does not follow the US markets, but investors in Twitter are desperately seeking a lifeline.
For a company that is rarely out of the headlines, mainly thanks to celebrities who are unable to think before they tweet, Twitter has been a pretty shocking investment. The micro-blogging site has lost three-quarters of its value in the past two years.
But is anyone going to take the plunge? And would a takeover be a sign of failure rather than of success? The answer to the former appears, for now at least, to be no. The answer to the latter largely depends on when you invested – but considering the hopes and expectations that Twitter had, it's likely a resounding yes.
Reports surfaced on Monday, via the tech website The Information, that the private equity group Silver Lake Partners was poised to bid for Twitter along with the serial tech investor and entrepreneur Marc Andreessen. Silver Lake's investments include Alibaba, GoDaddy and Dell, while Mr Andreessen has built a personal fortune in excess of $600m (£415m) by starting and then selling several successful tech companies. He is also a director of Facebook, HP and eBay.
Mr Andreessen made his name with the Mosaic web browser, a product that he created with a colleague while working at the National Center for Supercomputing Applications at the University of Illinois. He is viewed by many in Silicon Valley as a thought leader and revolutionary innovator. His business record is equally impressive, despite his rural Wisconsin background.
Along with his investment partner Ben Horowitz, he was one of the earliest investors in Twitter, along with Facebook, Airbnb and Skype. He is himself a prolific Tweeter with more than 479,000 followers, although anyone looking for hints about a bid for Twitter among his tweets is going to be disappointed. He is, however, one of only a handful of tech gurus with the background, technical knowledge and business savvy who could bid for Twitter and be greeted with open arms.
However, most analysts believe that a formal bid in the very near future looks unlikely. Rather than decline to comment on unsubstantiated rumours, Silver Lake actually took the less travelled road of flat-out denial. The shares, having risen more than 11 per cent on the back of the news, rapidly retreated back to where they started the week.
It is not the first time take-over rumours have done the rounds at Twitter – just last week Rupert Murdoch's News Corporation was reported to be mulling an offer. Mr Murdoch, a regular Twitter user himself, has previous form on owning social media platforms. In 2005 he paid $580m for Myspace, a disastrous deal that ended when News Corporation sold the site in 2012 for just $35m.
In light of the disaster that Myspace became, perhaps even Mr Murdoch is reluctant to take a second bite of the social media apple. Other potential buyers, including Silver Lake and Mr Andreessen, would require not just an insatiable appetite for risk but very deep pockets. Twitter is still worth $11.6bn, and a reasonable bid premium would push that valuation significantly higher.
Business news: In pictures
Show all 13
One of the many reasons a deal is unlikely in the very near term is that Twitter reports fourth-quarter earnings next Wednesday – results that are going to be watched very closely.
Twitter's big problem, and the reason many investors have abandoned the company over the past year, is that its user-base growth appears to have hit a wall. It has around 300 million active users – roughly the same number it had when it first went public. The company has struggled to live up to sky-high expectations, despite being expected to report revenue of around $700m next week.
In an effort to turn itself around, Twitter brought back one of its original founders, Jack Dorsey, as chief executive in September.
Mr Dorsey has the reputation of being a tech maverick, so investors are looking for signs that he is reviving the Twitter brand and finances. However, he is also chief executive at Square, the mobile credit payments company that went public in October last year. It would surprise no one if it turns out that splitting his time and energy between two multibillion -dollar companies does not work out well. Four senior executives left the company abruptly last week.
So far, Mr Dorsey appears to have resisted the temptation to make wholesale reforms of Twitter's business, although big changes have been rumoured since he took the top job. One of those changes – altering the number of characters from a maximum of 140 to a maximum of 10,000 – would fundamentally alter the platform. No matter what changes are made, Mr Dorsey is faced with a huge task at Twitter: how to turn the company around, reassure investors and grow its user base while retaining its unique place in social media.
The truth is that Twitter is, and has been for the past year, in an existential crisis. Anyone looking at buying a large tech company, as Silver Lake does, is not short on options for a more stable and far less risky short-term investment.
As for whether a takeover would be considered a failure or not, selling the company was not the reason Mr Dorsey was hired. Just over two years ago Twitter went public in a blaze of publicity and perhaps unrealistic expectation, having made vast fortunes for anyone lucky enough to have been an investor when it was a private company.
But for almost everyone unfortunate enough to have invested in the company since it went public at $26 a share in November 2013, Twitter has been a dog with fleas. There is no getting around it – even at a decent premium to its current share price, a successful bid for Twitter should be considered an abject failure.
Join our commenting forum
Join thought-provoking conversations, follow other Independent readers and see their replies