Home ownership falls more in UK than any other EU country
Proportion of people owning their own home collapses 9.9 percentage points in years since financial crash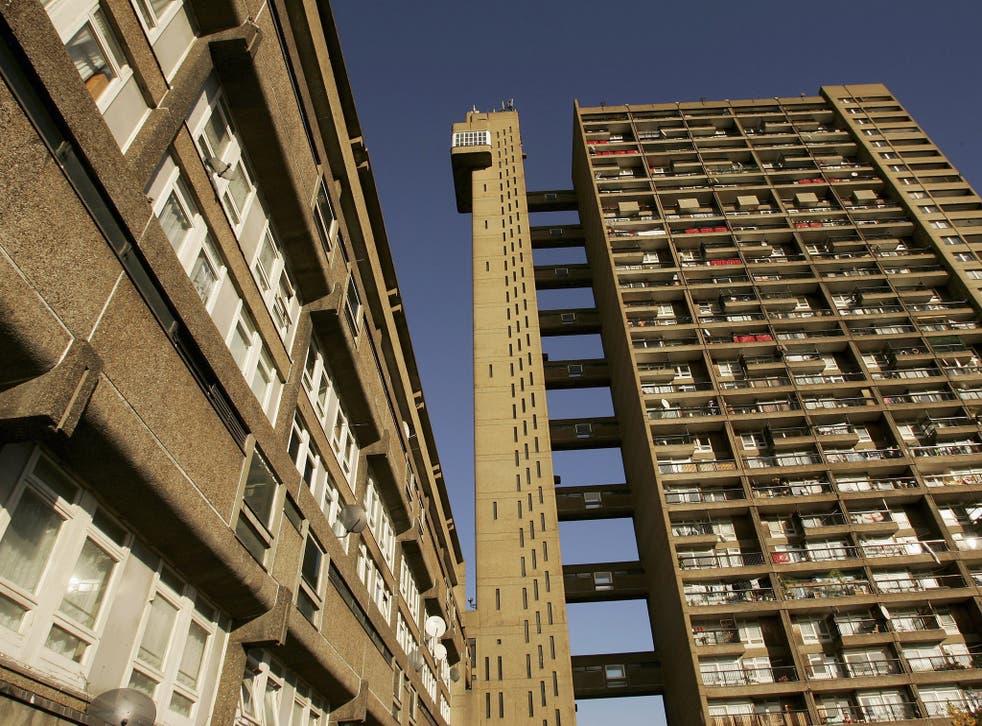 The UK has experienced the largest fall in home ownership of any country in the EU since the financial crisis.
The proportion of people owning their own home collapsed 9.9 percentage points from 73.3 per cent in 2007 to 63.4 per cent in 2016. That compares to France which has seen a rise in home ownership of almost 5 percentage points in that time, data compiled by Bloomberg Economics shows. Poland registered the biggest increase of more than 20 percentage points.
The research is the latest to underline the reality of the housing crisis in the UK, putting fresh onus on the main political parties to demonstrate how they will fix the problem which has disproportionately affected poeple aged under 40.
Among those born in the late 1970s, 43 per cent owned their home by the age of 27, a figure that dropped to 33 per cent among those born five years later and 25 per cent for people born in the late 1980s, a recent study by the Institute for Fiscal Studies (IFS) found.
While ownership levels have fallen among the young in every region, declines have been particularly steep in more expensive areas.
Twenty years ago, 64 per cent of 25- to 34-year-olds in London and the South East owned a home, a figure that has now halved, to just 32 per cent.
Perhaps not surprisingly, the IFS says there is one clear reason for this collapse: the sharp rise in house prices relative to incomes.
The average house price in 2015/16 was more than two and a half times the average in 1995/96, after adjusting for inflation. Incomes for this age group grew just a fifth in that time.
Some have pointed to the fact that, even though house prices are at record highs, the cost of mortgage payments has actually fallen because interest rates have remained low.
It's true that repayments take up considerably smaller proportion of take-home pay, on average, than they did before the financial crisis or in the late 1980s.
But the average masks a huge range of people's actual experiences. The lowest mortgage rates are open only to those with the largest deposits - largely people who have built up equity thanks to rising house prices (or the sons and daughters of those people).
The average also says nothing about the risk that interest rates will rise leaving some people, for whom repayments were only just about affordable, saddled with hundreds of thousands of pounds of debt that they cannot afford.
The experiences of renters versus homeowners have diverged sharply since the 1980s when Margaret Thatcher introduced the Right to Buy for council houses in the hopes of building a "property-owning democracy".
Having risen broadly in unison since 1960, the cost of renting began to rise relative to the cost of owning a home in the 1980s and the gap between the two is now at its widest on record.
Home ownership costs less than 15 per cent of post-tax income for those born in the early 1980s, while renting eats up close to 30 per cent creating a two-tier system in which many are denied the (cheaper) option of owning a home because of the need for a large deposit.
UK rents to rise 15% in next five years, property group RICS warns
The mass sell-off of social housing under Thatcher's Right to Buy, alongside a decades-long failure of successive governments to build new affordable housing have been among the main causes of rising prices and now falling home ownership.
Banks also massively increased property lending in the 1990s and 2000s while tax policy has encouraged people to see property as a speculative asset and planning laws have restricted supply in some areas in which demand is high.
The cumulative result of this policy failure is that the property-owning democracy has failed to materialise. While the group that rented from the government at subsidised rents has shrunk, it has been replaced by a group that rents more expensively from private sector landlords, many of whom are now subsidised by the government through housing benefit.
To combat the problem, which could prove a key dividing line at the next general election, Labour has said it will stop the sell-off of 50,000 social rented homes a year by suspending the right to buy, ending all conversions to "affordable rent" and scrapping the Government's plans to force councils to sell their most expensive properties.
It will also back councils and housing associations with new funding and powers to build "at scale" as they did up until the 1980s. They have also pledged to implement a new duty to deliver affordable homes, an English Sovereign Land Trust to make more land available more cheaply.
For the Tories, whose success since Thatcher has been built on the claim of being the party of aspiration and home-ownership, real change may be more difficult. The greenbelt around UK cities that could present areas to build much-needed new housing is natural Conservative heartland.
George Osborne's Help to Buy did nothing to increase housing supply, merely helping some relatively well-off people onto the housing ladder while further stimulating further house-price inflation.
The £2bn announced by the prime minister to build affordable housing is less than a tenth of the amount handed to private landlords last year in housing benefit. To make even a dent in the problem, or the Tories' low poll ratings in people aged under 40, much more radical options will need to be put forward.
Register for free to continue reading
Registration is a free and easy way to support our truly independent journalism
By registering, you will also enjoy limited access to Premium articles, exclusive newsletters, commenting, and virtual events with our leading journalists
Already have an account? sign in
Register for free to continue reading
Registration is a free and easy way to support our truly independent journalism
By registering, you will also enjoy limited access to Premium articles, exclusive newsletters, commenting, and virtual events with our leading journalists
Already have an account? sign in
Join our new commenting forum
Join thought-provoking conversations, follow other Independent readers and see their replies