The Future of the Workplace
Will young workers be the victims of the decline of the office?
In the fourth part of our series on the future of the workplace, Ben Chu looks into how much damage could be done to the economic prospects of young people by a major increase in working from home – and what can be done to mitigate the damage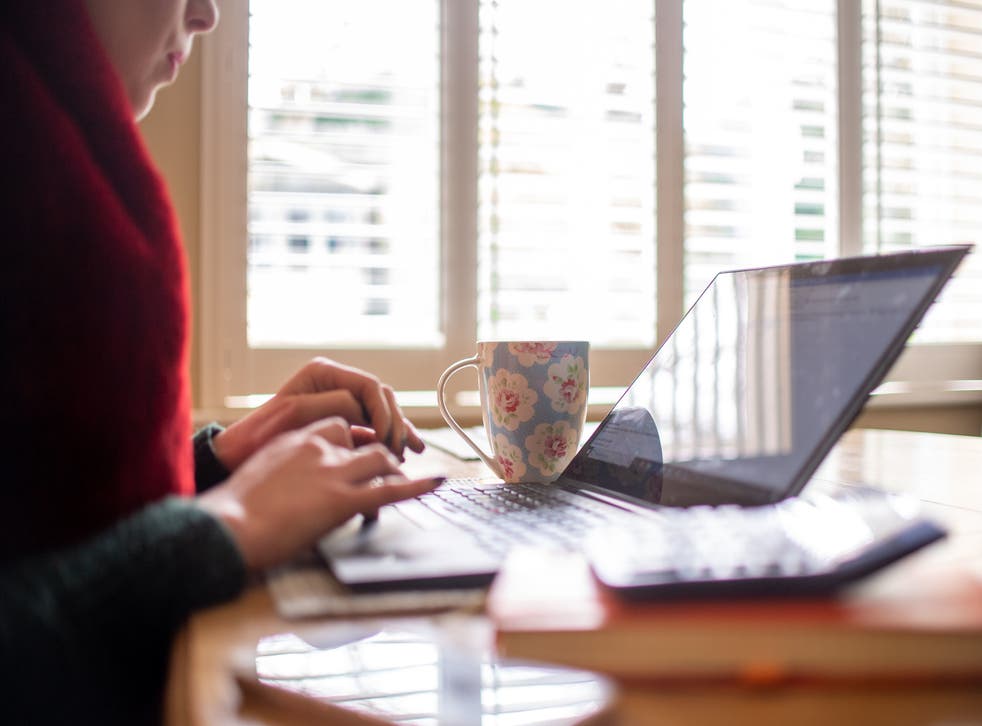 Leer en Español
The primary motivation of government ministers for encouraging white collar workers to return to their offices seems to have been fears about the short-term impact of a surge in homeworking on city centre businesses that rely on the office trade.
Many sandwich shops, restaurants and dry cleaners have seen their custom collapse since March as office workers have mostly shifted to working from home.
But another concern that has been raised is the negative longer-term impact of more working from home on the training, development and welfare of younger workers and also employees joining an organisation.
"Learning face to face in the workplace is an unbeatable way to build skills and confidence. We must not deprive the next generation of this opportunity," argues Carolyn Fairbairn, director general of the Confederation of British Industry.
"For younger workers, the office is invaluable," agrees Richard Kauntze, the chief executive of the British Council for Offices.
"Most learning happens informally, through seeing how experienced colleagues operate and asking them questions. Most networks are also formed casually, enhanced by chance conversations, rather than forced, awkward Zoom calls. Without an office, these opportunities are hugely diminished."
On top of this, many point out, is the fact that working from home for many younger white-collar workers in flats or cramped house shares can be a very different – often much less comfortable – experience than that of their older colleagues and their managers who have larger residences.
"An ironing board in the bedroom does not make a great workspace," says Ms Fairbairn.
Combine this physical discomfort with the sense of isolation some people report from working from home, and also the barriers to making friendships with colleagues, and some fear there are the ingredients for a mental health crisis for younger white collar workers
Despite the government's return to the office campaign, many firms are signalling that working from home will be much more common in the wake of this crisis. And this is a shift that many white collar workers clearly welcome.
So is a major shift to homeworking set to pile further harm on young people on top of the brutal jobs market into which many will graduate in the coming years? And what can and should firms and organisations be doing to mitigate it?
Researchers agree that workers do receive a great deal of training informally in offices.
Daniel Beunza, an associate professor of management at The Business School (formerly Cass), has studied how financial firms' trading desks operate from an anthropological perspective.
"There are also lots of benefits to informal interaction – something a prearranged video call cannot replicate," he says, pointing to the ability of new employees in an office to directly observe how colleagues behave, pick up important information, absorb the unwritten rules of the organisation and even its ethical values.
"For juniors this is how they learn. Organisations need to recognise that this is an issue and something needs to be done to replace the training and learning that would otherwise be there."
Mr Beunza says managers and supervisors will probably need to change their mindsets and make much more time for junior colleagues – whether digitally or when they are together in the office – and "make sure they're not just disappearing".
A natural step might be for offices to create more mentorship schemes. But this, he stresses, needs to be a proper relationship.
"Just by calling someone a mentor doesn't make that person into a genuine mentor," says Mr Beunza. "Firms cannot conclude we've got mentorships therefore we're done with the problem."
William Gosling, who advises clients on organisational transformation at the professional services network Deloitte, says he is more optimistic than many about the ability of companies and individuals to look after and develop younger workers in a new era of more homeworking.
He cautions against the tendency for older workers to assume that because they learned the ropes in their company in a certain way – "that's how I picked these things up" – that this is the only way that it can be done.
Mr Gosling argues that new digital technologies, with smart collaborative screen-sharing elements, used in the right way can replace some of the informal learning that takes place in a physical office.
"You've got to be prepared to try different things and use the right technology for the type of thing you're trying to do. We're in the foothills of how this is going to evolve," he says.
And Mr Gosling thinks technology is already actually helping to connect workers and managers more closely, somewhat ironically, than when they were together in the traditional office.
"Everyone experiences remote working differently, based on their personal circumstances, the type of work they're doing but also their personality. We've been encouraging managers to do more than they would normally do to engage and check in with their people," he says.
"I've noticed from clients I've been speaking to – and also from colleagues and friends – that that's been happening anyway. There seems to be a greater connectivity between the upper echelons of the business and the mass of the workforce."
Mr Gosling is more concerned about the challenge of retaining the benefits from the social aspects of traditional office life – the gossip, the chats, the collective visits to the pub.
"We've all participated in social activity run over technology – team yoga sessions, team discos, pub quizzes, virtual drinks. It's been good but by and large its traded on the social capital we've all built up in the past. That's beginning to wear a bit thin. That needs to be recharged, or built up for the first time. Plenty of people have joined businesses through the lockdown and haven't met anybody yet."
The solution many thinkers are circling around is to allow substantially more homeworking but to retain central offices for occasional meetings and as a place where young people can work mroe regularly.
This would be a hybrid future where people work from home on some days of the week but come into the office for others.
"The role of the workplace will be clear and focused training but also community building, socialising. It's going to become business critical. The trick is not to make it too forced or contrived." says Mr Gosling.
"Offices need to become more like nice members' clubs, places people want to come in to."
Achieve that balance and it will be all employees – and not just younger workers – who thrive in the workplace of the future.
Register for free to continue reading
Registration is a free and easy way to support our truly independent journalism
By registering, you will also enjoy limited access to Premium articles, exclusive newsletters, commenting, and virtual events with our leading journalists
Already have an account? sign in
Register for free to continue reading
Registration is a free and easy way to support our truly independent journalism
By registering, you will also enjoy limited access to Premium articles, exclusive newsletters, commenting, and virtual events with our leading journalists
Already have an account? sign in
Join our new commenting forum
Join thought-provoking conversations, follow other Independent readers and see their replies