UK economy to recover to pre-Covid level by end of this year, says Bank of England governor
Andrew Bailey says vaccine rollout and easing of restrictions will deliver economic boost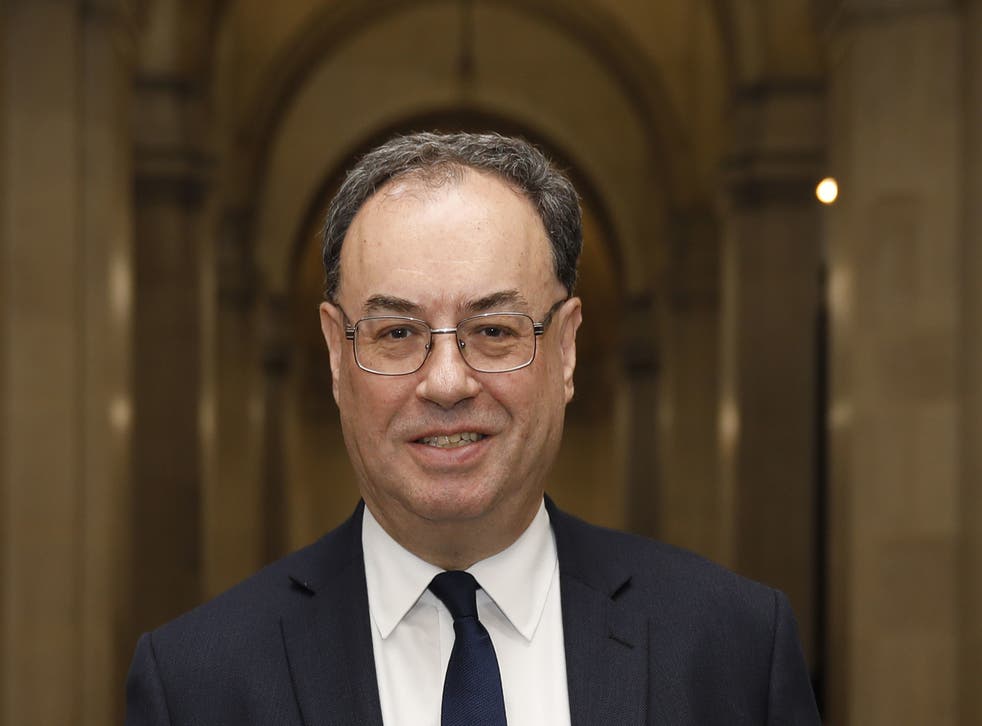 The UK economy will recover to its pre-pandemic level by the end of this year as restrictions are lifted, the governor of the Bank of England has said.
Andrew Bailey said he was more positive than before about the country's economic prospects and that the impact of restrictions appeared to be reducing over time.
However, he warned that uncertainty remained, so any optimism should be treated with "a large dose of caution".
A recovery would be good news, Mr Bailey said, "but let's be realistic. It's not more than getting back to where we were pre-Covid."
Read more:
The Bank of England is set to deliver its latest economic outlook on Thursday alongside its decision on interest rates and money printing, otherwise known as quantitative easing.
Its last forecasts included a wide range of potential outcomes, with a recovery by the end of this year placed at the top end of the Bank's central scenario. On Monday, Mr Bailey was more definitive.
"The economy will actually get back at the end of this year to where it was at the end of 2019," he told BBC Radio 4's Today programme.
"We now have a more balanced picture of risks," he said. "The risks on the upside are that there has been a very large buildup in savings in the economy, largely because people have not been able to do the things they normally do.
"The question of course then is: to what use will those savings be put and over what period of time? It could introduce more consumption and more demand into the economy."
He suggested that about 5 per cent of savings could be spent over the next two years but "it could be larger".
The financial impact of Covid has been very unequal, hitting poorer households hardest, he said.
"It has affected the low-paid more, because the sectors of the economy that have had a larger shutdown tend to have a greater concentration of low-paid workers.
"I would also add that there are more women in that section of the labour force. I think there is a greater ethnic proportion in that labour force [too]."
Mr Bailey played down concerns of a sharp rise in inflation, suggesting that the rate would increase before falling again to about the Bank of England's target rate of 2 per cent.
He also said he did not believe most office workers would go back to commuting five days per week.
"I think we will see things change, because I think some habits and some practices will prove to be sustainable," Mr Bailey said.
"I think there will be for many people more of a hybrid model of working at home and working in a place of work ... I would be very surprised if we went back to exactly as we were before Covid."
Join our new commenting forum
Join thought-provoking conversations, follow other Independent readers and see their replies