Boris Johnson v Gordon Gekko: Guess who said it
Can you guess who said it, Johnson or Gekko? Take our quiz!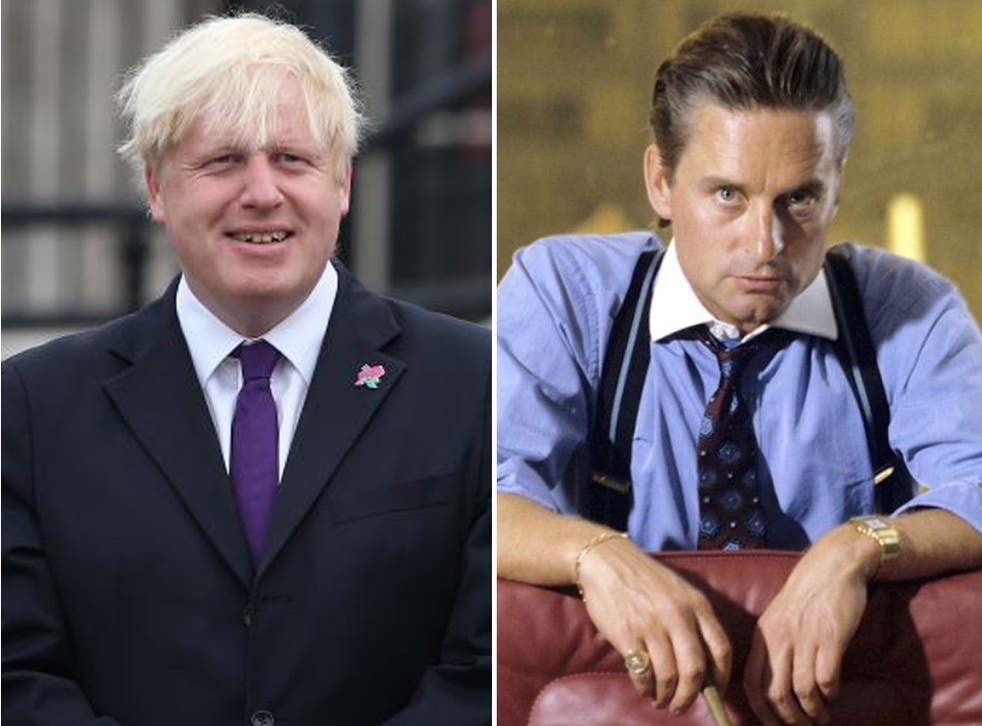 Boris Johnson has called for a new generation of Brits to embrace greed and snobbery as a "valuable spur to economic activity" during a speech where the London Mayor paid tribute to Thatcherism.
The speech bears some striking similarities to Gordon Gekko's infamous "Greed is Good" tirade in the film Wall Street. Can you guess who said it, Johnson or Gekko? Take our quiz:
Register for free to continue reading
Registration is a free and easy way to support our truly independent journalism
By registering, you will also enjoy limited access to Premium articles, exclusive newsletters, commenting, and virtual events with our leading journalists
Already have an account? sign in
Register for free to continue reading
Registration is a free and easy way to support our truly independent journalism
By registering, you will also enjoy limited access to Premium articles, exclusive newsletters, commenting, and virtual events with our leading journalists
Already have an account? sign in
Join our new commenting forum
Join thought-provoking conversations, follow other Independent readers and see their replies