Bulb to enter special administration with 1.7 million customers affected
Company will continue to supply its 1.7 million customers while administrators work out long-term plan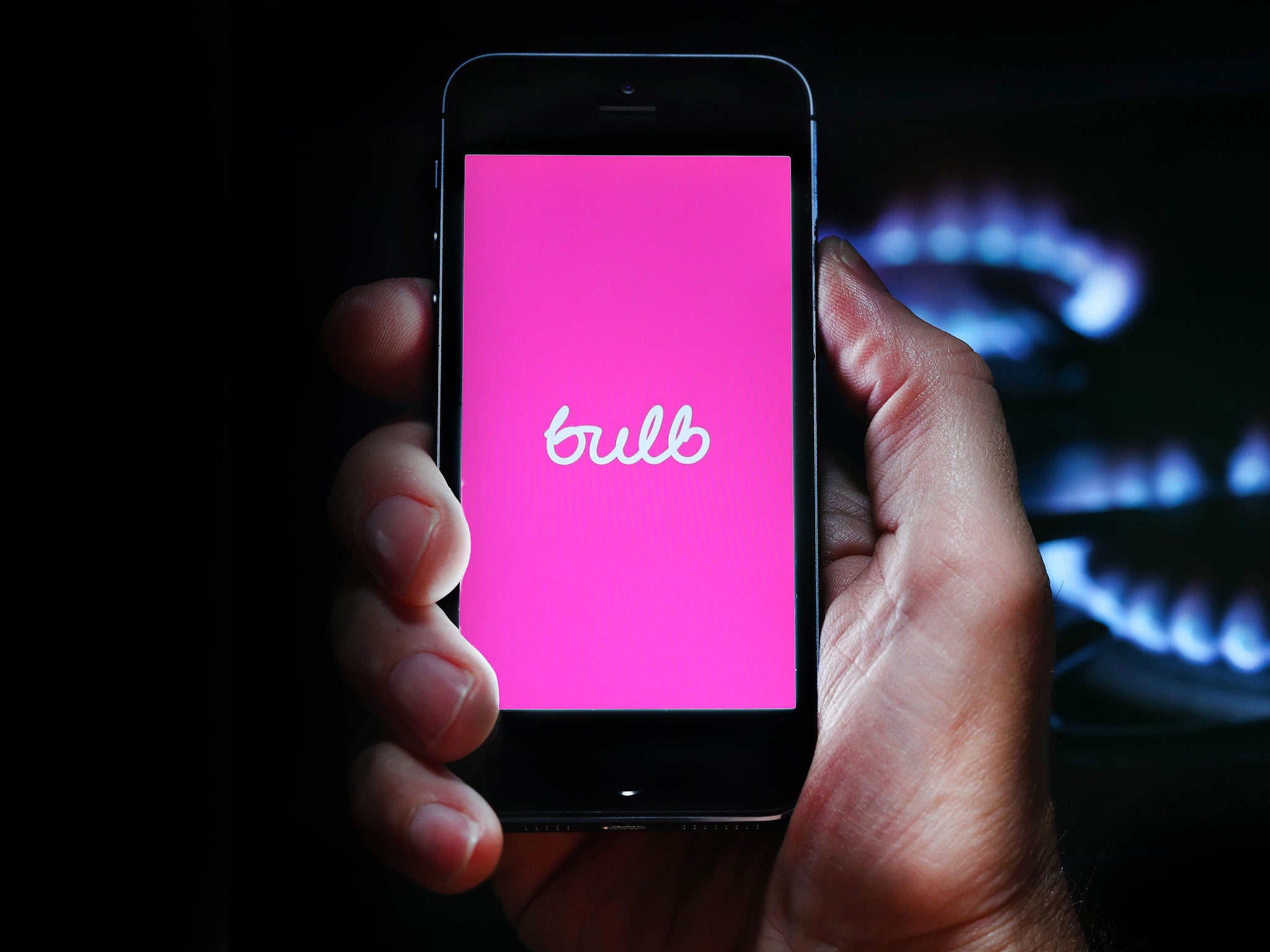 Bulb is set to be placed into special administration, as the crisis engulfing UK energy suppliers deepened on Monday.
The company will be by far the largest supplier to go into administration or out of business this year amid soaring wholesale energy prices.
Bulb will continue to supply its 1.7 million customers while the special administrators work out longer-term plans, which could include a rescue or the transfer of customers to other suppliers.
Its collapse came after talks between the government, energy regulator Ofgem and potential buyers failed to reach a deal. More than 20 companies supplying around 4 million customers have gone bust this year.
Industry leaders said the news marked a "turning point" in the UK's energy crisis and "dark times" for the sector, with reform now urgently needed to prevent more insolvencies and further costs for taxpayers.
Labour accused the government of a decade of inaction which has left the UK "exposed and vulnerable as a country". The UK has experienced larger swings in gas prices than many other countries, partly because a large storage facility was allowed to close down in 2017.
"Families hit by a cost of living crisis will be deeply worried about what this collapse means for them, as will the workers at Bulb," said shadow business secretary Ed Miliband.
A Bulb spokesperson sought to reassure customers that there would be "no interruption of service or supply" and credit balances would be protected.
"If you're a Bulb member, please don't worry as your energy supply is secure and all credit balances are protected," the company added.
Bulb's parent company, Simple Energy, will also enter administration while its international businesses in France, Spain and the US will continue trading.
Bulb will be the first company to test Ofgem's Special Administrator Regime (SAR), which was introduced a decade ago but which has not been put into action until now.
When smaller suppliers have gone out of business, Ofgem has successfully sought other companies to take on the customers affected. Prior to Monday, Avro Energy was the largest to collapse, with 580,000 customers.
Bulb is too large for the "supplier of last resort" process, with other companies understood to be unwilling or unable to absorb all of its 1.7 million customers. Instead, an administrator will be appointed to run the company until a resolution can be found.
Unlike a normal insolvency process, which aims to maximise returns for creditors, the special administrator of an energy supplier must also consider the interests of customers. Entering the SAR means a period of uncertainty for the company with no certain end date in sight.
Justina Miltienyte, an energy policy expert at Uswitch, said Bulb's collapse signalled a "tipping point of the UK energy crisis".
"Ultimately this demise wasn't caused by a badly run business model. Instead, Bulb was choked off by the way the government decided to structure the current energy market with the price cap," said Ms Miltienyte.
Energy industry experts warned that suppliers would struggle to absorb Bulb's customers, meaning the administration process could drag on for months.
"The much bigger issue for customers is that when the current price cap period ends, these companies are going to have to get back the money they are now losing," said Lisa Waters, founder of Waters Wye energy consultancy.
"You can't expect companies to carry on supplying customers at a loss. Large well-financed companies who have picked up customers through supplier of last resort may well be losing money on every single one."
She added that no one in the industry thinks the price cap is a sensible idea. "It takes Ofgem so long to set it that it never runs with the market. You can have a situation where prices fall and suppliers are making too much money or, like now, we have higher prices than Ofgem foresaw."
News of Bulb's administration would be "sad and worrying" for staff, said Robert Buckley, head of relationship development at consultancy firm Cornwall Insight.
"The failure of Bulb today marks dark times for the energy sector, with this being the biggest failure of a supplier since TXU Energy nearly 20 years ago," he said.
Gillian Cooper, head of energy policy for Citizens Advice, said the collapse of the country's seventh largest supplier posed "serious questions" about the state of the market and how it is regulated.
"It's clear [that] reforms are needed to prevent consumers and taxpayers from paying the price for supplier failures in future," Ms Cooper added.
When suppliers fail, the costs are recovered through a levy placed on all customers' bills. Millions of households have already been hit with a 12 per cent jump in the energy price cap which is now £1,277 for a customer using an average amount of gas and electricity.
The cap is forecast to rise again when it is next reviewed early next year, with the new price applied from April. Energy suppliers have also removed dozens of cheaper deals from the market, meaning there is no benefit for customers who switch to different providers.
Wholesale prices have risen so far past the energy price cap level that, unusually, those who move away from standard variable tariffs are likely to have to pay up to 30 per cent more.
Asked about Bulb's difficulties, prime minister Boris Johnson's official spokesperson said the government was moving the situation along as quickly as possible.
"The special administration regime which Bulb will fall under is a long-standing, well-established mechanism to protect energy consumers and ensure continued energy supply when a supplier fails," he said.
"Bulb customers do not need to do anything, there will be no disruption to their supply or to current energy prices. And credit balances are protected as well." It was "too early to say" what the provider's future would be, the spokesperson added.
Wholesale gas prices soared to a record high last month as demand rose sharply and supplies struggled to keep up. While prices have since fallen back, they remain above their pre-pandemic level, with suppliers losing money on many of their customers.
Suppliers have been prevented from passing on the cost in full because the energy price cap sets a maximum they can charge on their standard variable tariffs.
Join our commenting forum
Join thought-provoking conversations, follow other Independent readers and see their replies