A hard Brexit would lead to a hard biz-exit with devastating consequences
Businesses are developing contingency plans to deal with the aftermath of the EU referendum. If ministers opt for a hard Brexit they will be put into action
James Moore
Thursday 13 October 2016 10:20 Comments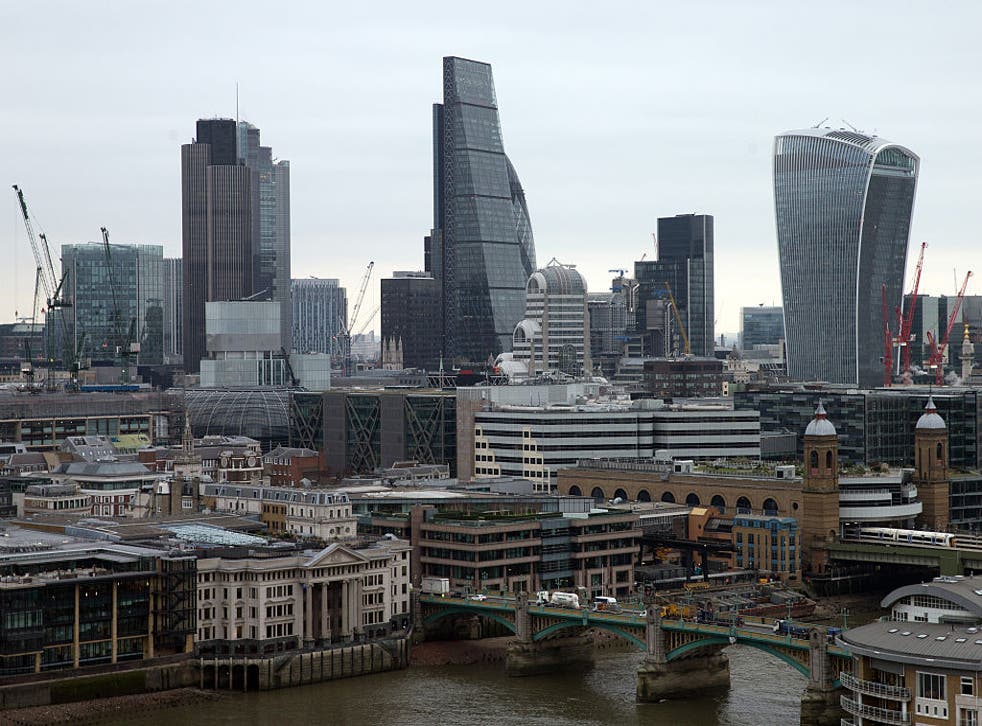 Following on the heels of Brexit, the business community is working on plans for a biz-exit. Those from overseas have been cancelling plans to move in, while those based here look to move out. Two recent missives from big accountancy firms that speak to business leaders daily make that very clear.
The first is from KPMG. "Post-Brexit CEOs buzzing with confidence," it declares, playing into "we're all right Jack" narrative that has arisen in the wake of the recent glut of positive short-term economic news.
It's when you get into the second part of the headline and the meat of what its recent survey of business leaders is saying that the reality of what those breezily confident CEOs are doing becomes clear. "Cautiously contingency planning," is what the former says. Note to that headline's writer: if you're planning to use alliteration, keep it short and snappy.
As for the survey proper? Over half of the CEOs who responded said they believed that the UK's ability to do effective business will be hindered after leaving the EU. Hence the contingency planning, which involves looking at quietly shifting operations on to the continent.
Boris Johnson goes 'off script' about when Brexit should happen
Simon Collins, KPMG's UK chairman, says business leaders are alive to the low esteem in which they are held, and the mistrust that big business generates, a mistrust that helped to push some referendum voters into the arms of the Brexiteers when businesses tried to explain why leaving the EU would be a thoroughly bad idea.
The firm says they're taking steps to address the issue. It points to their implementation of apprenticeship programmes and the attempts they are making to hire from a wider cross section of society than they have in the past.
Most of those surveyed – and we're talking about 100 CEOs from businesses with turnovers ranging from £100m to £1bn – probably won't be moving their headquarters away from the UK, a radical step that tends to generate negative headlines. However, setting up European subsidiaries, relocating operations, diverting investment; all of those can be accomplished quietly and with a lot less fuss, to the detriment of the UK economy's long-term health.
The second report comes from PricewaterhouseCoopers, which helps the CBI to produce its regular financial services survey. It's an altogether gloomier affair. There's no cheerful headline to mask an unpleasant reality. How could there be when optimism about the sector at its lowest point since the financial crisis?
Over half of the 115 firms polled declared that the general impact of the referendum vote was negative, with a mere one in 10 seeing any upside.
As with KPMG, PwC has also noticed that clients are considering their options when it comes to either restructuring or out-and-out relocation. Lloyd's of London, the venerable insurance market which said it was looking at setting up a continental hub last week, is by no means alone.
Small wonder. At the moment financial services outfits, based not just in London but in Edinburgh and in other parts of the UK too, can sell their services across the EU under a passporting arrangement. That is now under threat as the Government, and the Brexiteers within it responsible for trade and foreign relations and negotiating the terms of departure, try to formulate something resembling a coherent policy.
Unfortunately, there still appears to be a perception in some quarters that Europe will allow the UK to have its cake and eat it. That it will be allowed to keep all the good bits of EU membership, free trade, the passporting arrangement, visa-free travel, without any of the obligations. Real life doesn't work like that and quite why Europe should agree to that has never satisfactorily been explained.
What experts have said about Brexit

Show all 11
Now, a soft Brexit is achievable, but that would likely mean accepting lots of things that hardline Brexiteers find objectionable, such as making contributions to the EU budget while accepting the free movement of people and agreeing to play by EU rules.
However, there would be one big advantage: a soft biz-exit. KPMG says it has seen signs of international businesses looking for a European home diverting from London to Dublin. That would probably still happen. But at least those businesses already based here would have much less reason to move out.
On the other hand, a hard Brexit would go hand in hand with a hard Biz-exit, particularly for the City, but in other sectors too. The contingency plans currently being formulated by businesses would swiftly be enacted.
If that happens it won't be long before the cheerful looking short-term economic indicators I mentioned start to trend downward again. As for the UK's long-term economic health? Best batten down the hatches because we will be in for a very bumpy ride.
Register for free to continue reading
Registration is a free and easy way to support our truly independent journalism
By registering, you will also enjoy limited access to Premium articles, exclusive newsletters, commenting, and virtual events with our leading journalists
Already have an account? sign in
Register for free to continue reading
Registration is a free and easy way to support our truly independent journalism
By registering, you will also enjoy limited access to Premium articles, exclusive newsletters, commenting, and virtual events with our leading journalists
Already have an account? sign in
Join our new commenting forum
Join thought-provoking conversations, follow other Independent readers and see their replies