Brexit latest: Optimism among UK financial services hits global financial crisis low
Report shows it is the sector's longest period of falling sentiment since 2009 
Zlata Rodionova
Monday 26 September 2016 08:06 Comments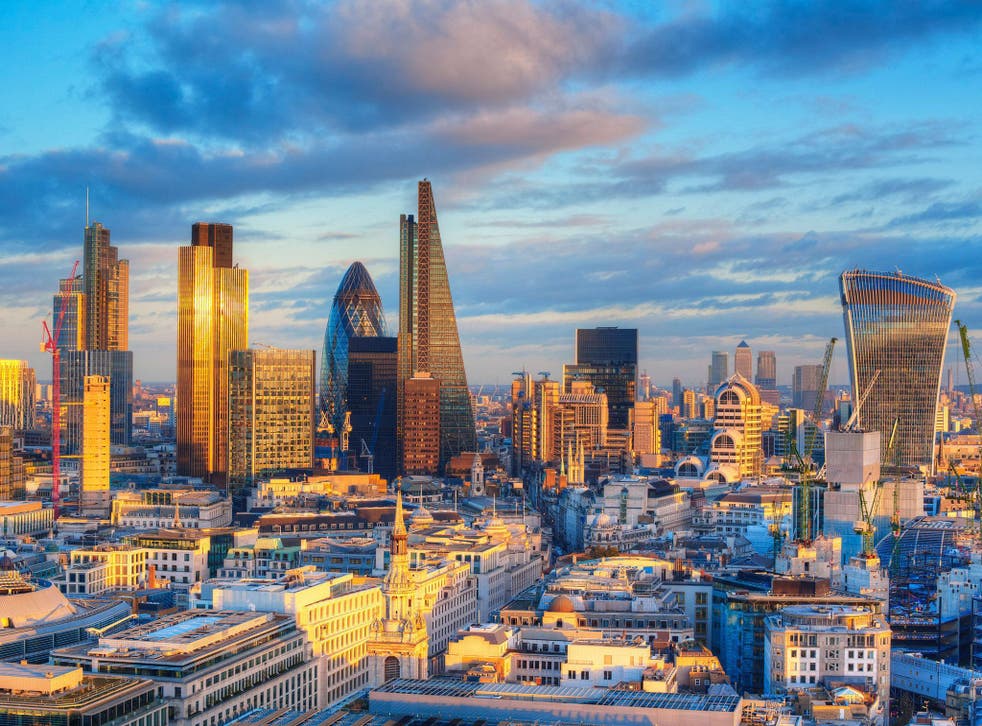 Britain's financial services firms are becoming more pessimistic about their prospects, following UK's vote to leave the EU, an industry survey has found.
The quarterly survey of 115 financial firms by the Confederation of British Industry (CBI) and PricewaterhouseCoopers (PwC) is the first since the EU referendum in June.
It found that optimism dropped for the third consecutive quarter in the three months to September, marking the longest decline since the financial crisis in 2009.
Over half of all financial firms surveyed said the general impact of UK's vote to leave the EU was negative, with only one in ten firms seeing any upside.
The sharp deterioration in sentiments was among finance houses, building societies and investment managers. The report attributed this to lower interest rates and the uncertainty caused by the Brexit vote.
"With firms voicing strong concerns about the impact of Brexit, especially the risks to the wider economy in the years ahead, the government must allay their unease with clear plans for negotiations to leave the EU," Rain Newton-Smith, CBI's chief economist, said in a statement.
She called on the chancellor Philip Hammond adding that an "ambitious" Autumn Statement would set clear direction for growth and prosperity.
Prior to the referendum, the CBI campaigned for Britain to remain in the EU.
Despite the drop in confidence, business and profits picked up with almost 40 per cent of the firms surveyed reporting healthy profits in the last quarter.
"As firms get back into the swing of things after the summer and continue to digest the implications of the EU Referendum, it's good to see that demand in the financial services sector has held up," Ms Newton-Smith said.
"But the challenges facing the sector have not gone away – they've actually grown. Add the uncertainty caused by Brexit to low interest rates, technological change and strong competition, and it's plain to see why optimism is falling and pressure on margins remains intense," she added.
Earlier this month the Bank of England's Monetary Policy Committee (MPC) decided to keep interest rates unchanged at the historic low of 0.25 per cent, which is in line with analysts' expectations but the MPC stuck to its view that they could be cut again later in the year.
What experts have said about Brexit

Show all 11
The Bank of England's announcement came after recent data has suggested the economy has so far held up well in the wake of the EU referendum.
The latest data released by the Office for National Statistics (ONS) showed retail sales fell less than expected in August.
The rate of annual consumer price inflation was also left unchanged compared to the previous month, undershooting City analysts' expectations of a pick-up in the wake of the Brexit vote and the plunge in the value of the pound
Download a free Brexit action plan and investment ideas from Independent partner, Hargreaves Lansdown.
Register for free to continue reading
Registration is a free and easy way to support our truly independent journalism
By registering, you will also enjoy limited access to Premium articles, exclusive newsletters, commenting, and virtual events with our leading journalists
Already have an account? sign in
Register for free to continue reading
Registration is a free and easy way to support our truly independent journalism
By registering, you will also enjoy limited access to Premium articles, exclusive newsletters, commenting, and virtual events with our leading journalists
Already have an account? sign in
Join our new commenting forum
Join thought-provoking conversations, follow other Independent readers and see their replies