Amazon's results have worried Wall Street. Jeff Bezos' response? More investment
The company produced another record set of numbers but it's forecasts for the current quarter didn't cut the mustard with analysts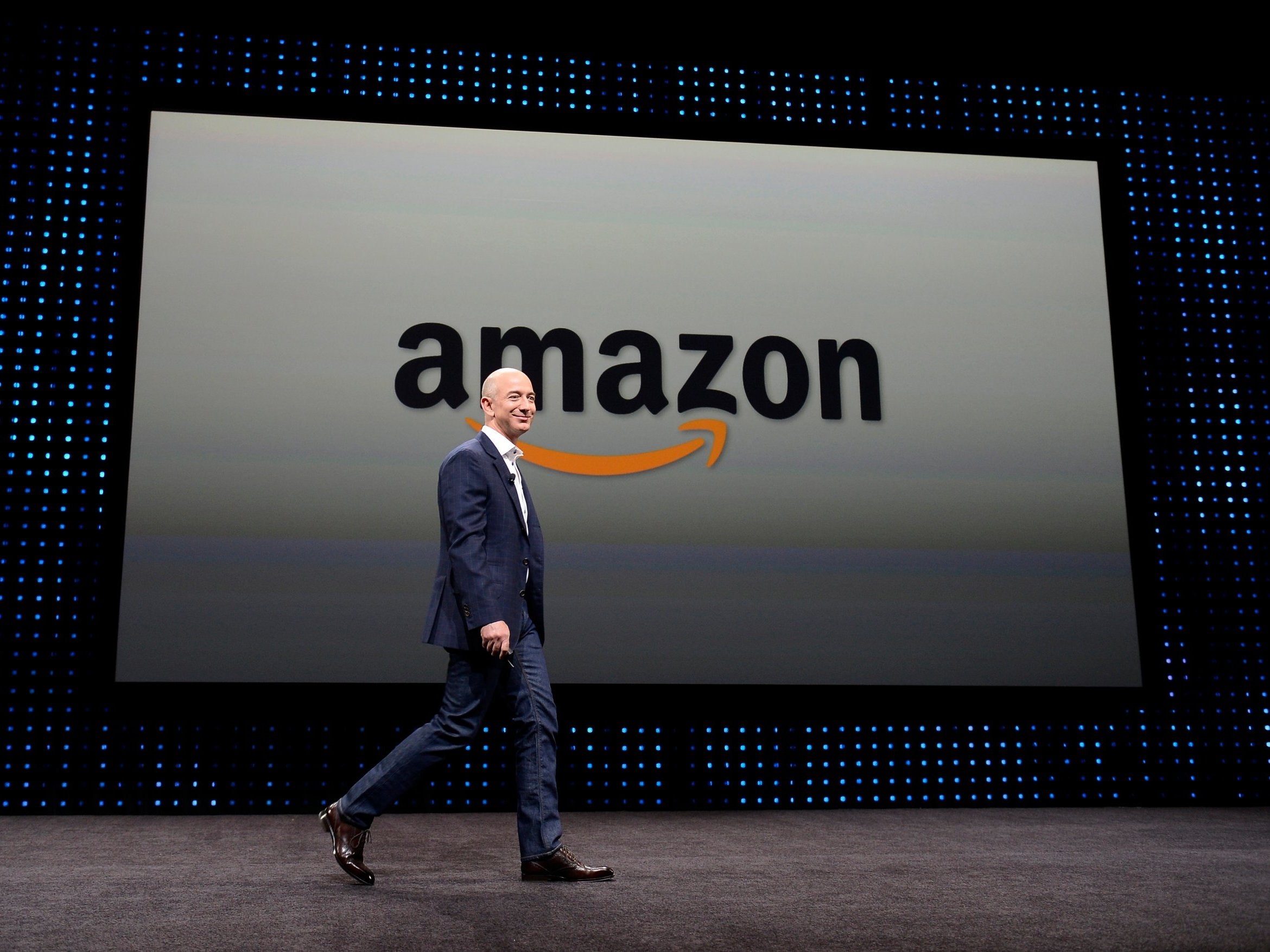 Amazon took a bit of a pounding in after market share trading.
The group reported record profits (up 63 per cent) and sales (20 per cent) over the holiday season. Two thirds of the earnings came from the cloud computing arm Amazon Web Services, which boasts fatter margins than Santa after a sackful of mince pies. It has a habit of defying analysts expectations on the upside which it did this time around.
Despite all this, Wall Street managed to get itself into a tizzy. Its scribblers and analysts drew their breath in through their teeth and pushed out a cloud of critical comment. The reason: the firm's guidance for revenues in the three month current quarter came in at between $56bn (£43bn) and $60bn. That was a shade below the $60.7bn they had pencilled it.
The small miss was big enough for the shares to take a tumble in after market trading, when they lost more than 5 per cent of their value.
When you consider that Amazon is capitalised at $840bn in total, that's a lot of value to shed. Some $45bn in fact.
In sterling terms that amounts to £34bn, which a third more than you buy all the shares in Tesco for. The latter is capitalised at just under £22bn.
The number crunchers were particularly concerned about the giant's international business, which is still losing money.
Although losses have been falling, the Indian government has thrown a fly into the ointment with new rules designed to protect local businesses from giant foreign e commerce operators.
It has done the sort of thing Britain's bombed out bricks and mortar retailers have been calling upon our Government to have a go at, without (to date) much success.
While this has resulted in the removal of some of products from Amazon's website, the company has responded by hunkering down and promising to keep at it. Which is what it always does.
Oh and finance chief Brian Olsavsky says it's going to spend more money this year. There is no greater exponent of that old proverb "you've got to spend money to make money" than Amazon.
There are many, many reasons for criticising the monster this business has become, and feeling ambivalent about the impact it has had on the world.
Its workers are sometimes treated very poorly. It has had a devastating effect on other businesses. It pays about enough tax to buy a couple of Echo Dots (that's the company's crazily high selling crazily cheap mini speaker) and a month's subscription to Amazon Music to go with them.
Then there's the corporate welfare it's been sucking in back home in America.
Yet you still have to admire the way its founder and CEO Jeff Bezos seems sublimely unconcerned about the huffing and puffing of analysts and commentators in response to the latest quarterly results.
I even saw one saying they thought the best may be over for the business. Please.
Business news: In pictures
Show all 13
Bezos and Amazon keep winning because his eyes are always fixed on the future, by which I mean the long term future as opposed to the next three months.
He's constantly investing, pumping money into more and more growth. Last year he told a conference Amazon was doomed to fail because most big companies have a 30 year lifespan. It came in the wake of the demise of a previous US retail king, Sears.
It's his focus on investment that few other companies can, or will, match that gives Amazon a fine chance of averting such an outcome. And, notwithstanding the many problems that the company causes, it's admirable.
Join our commenting forum
Join thought-provoking conversations, follow other Independent readers and see their replies