Among the City's fund managers, it's consumers who lose their shirts
Outlook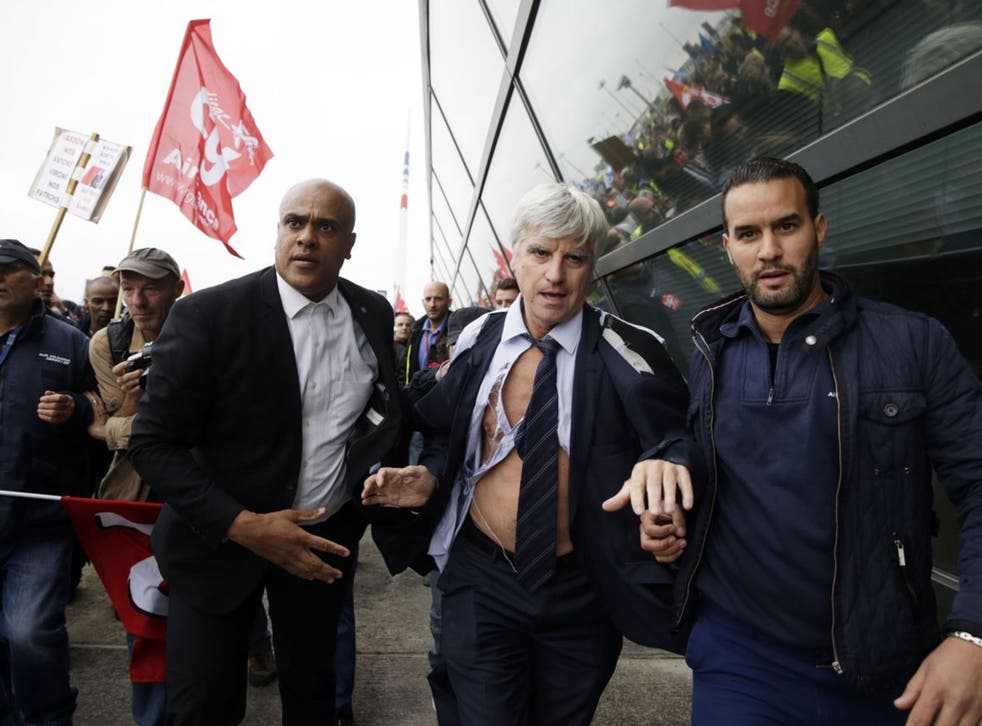 The papers have been full of topless Air France executives this week, courtesy of furious workers tearing their bosses' shirts off. That's the tyre-burning, bossnapping, French way of voicing differences of opinion.
In the City of London, they do things differently, yet disagreements can be just as vociferous. Take the row between the big, rich fund managers who make a fortune investing our savings, and their trade body, the Investment Association.
The IA and its predecessor, the Investment Managers Association, has for years been way too supine about the excessive fees its members charge the public, and the unbelievable claims they make about the brilliance of their often lacklustre products. But, finally, as the industry faced consumer-friendly measures from European legislators, the IA started trying to be tougher on its paymasters.
It was all jolly civilised, a sort of "come on chaps, we can't get away with this kind of stuff much longer, let's do the decent thing".
Practically, the IA's ideas were along the lines of: let's stop hiding fund performance fees and transaction costs and set them out nice and clearly instead. And: let's sign up to a new statement of principles, with behavioural standards like putting customers' interests ahead of our own.
To consumers looking in from the outside, this may seem reasonable. But for the fund managers themselves, it was an outrageous assault on their cosy lives and 40 per cent profit margins.
On Tuesday it emerged that M&G and Schroders have handed in their notice to quit. Aberdeen, Invesco Perpetual and Fidelity are also reportedly planning to leave.
Their departures come despite the fact the IA has vigorously lobbied against EU rules on bonus caps for fund managers: a campaign the likes of M&G's £15m-a-year Richard Woolnough will surely have appreciated. But that clearly counts for nothing when transparency of fees is at stake.
So, what now?
Clearly, the departures could be terminal for the errant trade body. Those who've quit or are about to go make up a third of British retail savings. The IA's mandate is lost.
As for the flouncers themselves, my guess is they will now independently launch an all-out lobbying war against the European rules and hope for the same success as the banks.
We consumers will end up like a French boss's shirt. Ripped off.
Join our new commenting forum
Join thought-provoking conversations, follow other Independent readers and see their replies