Barclays is a bank desperately in need of a bit of boredom but it's not going to get it anytime soon
The bank has just announced a thumping loss, but while it's finances could be poised to pick up, the road ahead is full of regulatory and legal bumps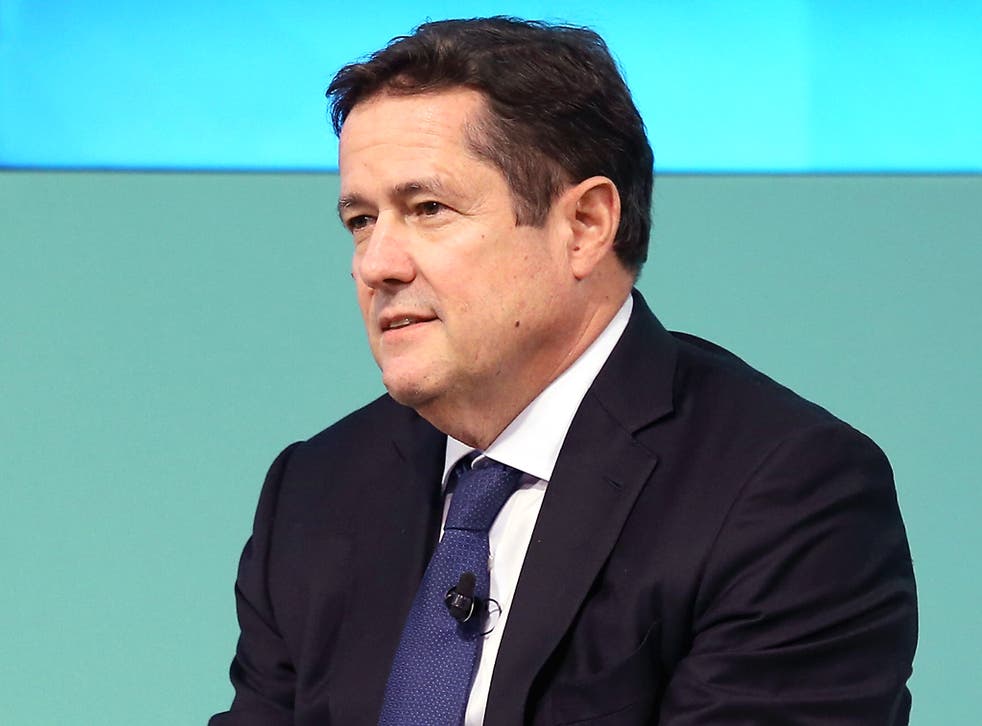 If Jes Staley is to be adjudged a successful boss of Barclays he needs to make the bank boring. At the moment it's anything but. 
For a start the latest results look pretty gruesome. The bank turned in a thumping full year net loss of nearly £2bn for 2017. 
It is true that the numbers were hit by several nasty one off charges. Barclays took a big hit on the sale of its African operations, another from Donald Trump's corporate tax reforms, another still from the collapse of contractor Carillon to which it was a lender. 
If they weren't there then it would have made a profit of £3.5bn, up 10 per cent. But the one offs were there, and a loss is a loss is a loss. 
As some analysts sought to point out, there are reasons for thinking Mr Staley's glass is half full despite that. 
The investment bank struggled but a rebound in what has always been a volatile business could add some real shine to future sets of figures. Barclays is the biggest non US bank on Wall Street and says it is gaining market share.
The dividend, more than halved a couple of years ago, was held at 3p, but Mr Staley plans to hike it to 6.5p in 2018 and that's the sort of thing that could give the shares a shot in the arm. 
While the results missed analysts' forecasts, those shares are very cheap when compared to rivals and some powerful investors have noticed, including a very big hedge fund. 
Mr Staley is not without his fans, and with what looks like a sensible strategy in place, it might be possible to see the bank he runs producing a little pot of gold at the end of the rainbow for someone who gets in now. Except that Barclays isn't boring. It's not just cheap because it has been having a tough time of it leading to it losing money. It's cheap because of the bumps in the road ahead. 
Some of those bumps look like small hills. Barclays is, for example, currently fighting the US Department of Justice over a decade old mortgage bond mis-selling scandal. Dalliances with the DoJ don't tend to end well for banks that are as American as mom's apple pie. They're deadly for foreign ones, even those which hire American bosses to run them. 
Then there is the continuing fallout from the Qatari fund raising that spared Barclays from having to accept a taxpayer funded bailout during the financial crisis. That one has seen the bank's parent company, its former CEO John Varley and three other former senior bankers facing criminal charges that are due to result in trial in January. 
Mr Staley has said that he hopes to resolve those issues "in due course". I wish him luck with that because he's going to need it. 
He is also himself facing an investigation by UK watchdogs into his conduct for trying to unmask a whistleblowing employee. And, of course, there's Brexit. 
So there are very good reasons for investors to tread carefully. Boring Barclays is not, not yet. Boring is something it isn't going to be for at least the next 12 months. The light there is at the end of its tunnel will remain hazy until it is. 
Register for free to continue reading
Registration is a free and easy way to support our truly independent journalism
By registering, you will also enjoy limited access to Premium articles, exclusive newsletters, commenting, and virtual events with our leading journalists
Already have an account? sign in
Register for free to continue reading
Registration is a free and easy way to support our truly independent journalism
By registering, you will also enjoy limited access to Premium articles, exclusive newsletters, commenting, and virtual events with our leading journalists
Already have an account? sign in
Join our new commenting forum
Join thought-provoking conversations, follow other Independent readers and see their replies