Barclays chairman's PPI comments show why regulators can't afford to ease up on banks
John McFarlane said regulation was crippling banks, and that many PPI claims were fraudulent, in a newspaper interview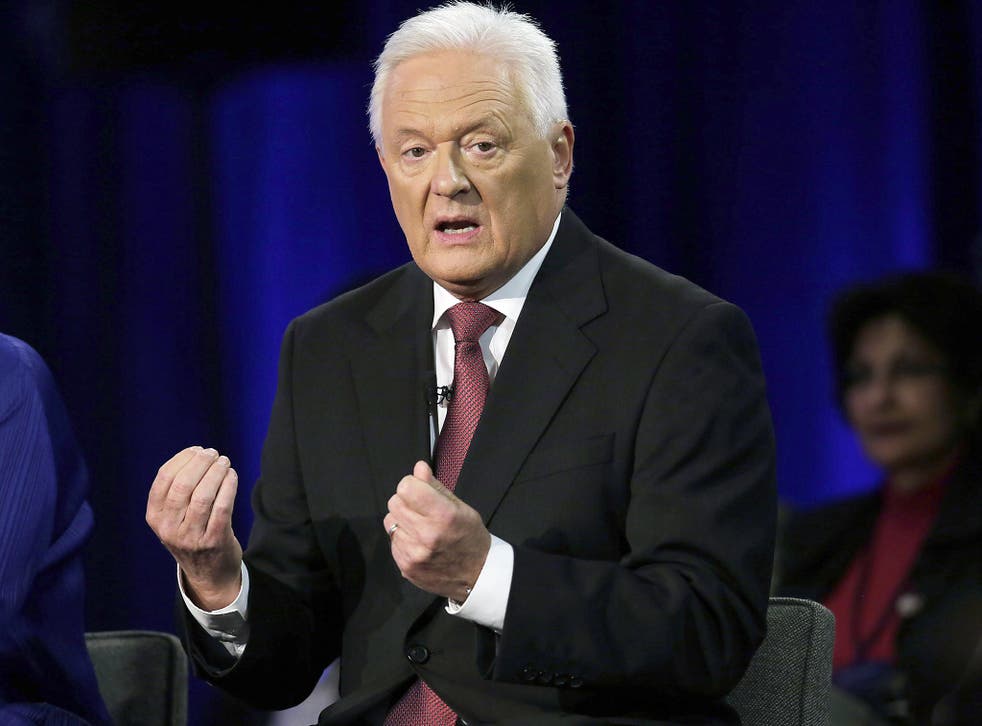 Barclays chairman John McFarlane set off a right rumpus when he told the Mail on Sunday that "the percentage of fraudulent (PPI) claims is enormous" and accused the government of complicity.
Consumer groups were quick to attack and small wonder.
When set against the long and sorry list of banking scandals, the comments were spectacularly tone deaf (think Libor fixing, foreign exchange fixing, the packaging up and sale of dodgy mortgages that led to the financial crisis etc, etc).
But Mr McFarlane's statements may have done us a service in casting a light on the way the industry thinks.
Views like his are not at all unusual. I have talked to many other senior bankers who privately feel the same way.
With PPI, they concocted a product that was fatally flawed. The theory behind it was fine: an insurance policy that protects your repayments if you, say, fall ill or suffer unemployment.
But there was nothing sensible about the way the thing worked in practice, or about the way it was sold.
PPI was a phenomenally profitable product, a literal gold mine, because, in many cases, it was structurally useless. It was expensive, and sometimes made all but compulsory. It was difficult for the consumer to compare the market and get it cheaper from their lender's rivals. Some borrowers were only dimly aware that they'd bought it. Some had it tacked on to their loans without their knowledge. Many of the people who were were sold it either already had cover or, crucially, would never have been able to claim on the policies they'd bought.
When these problems came to light, and the banks were told to compensate people they had ripped off, they dragged their feet and complained a lot. Some ended up getting fined.
When they realised that the regulators were serious in wanting to get the mess cleared up, they decided it would be quicker and cheaper to just pay out on the lower value claims without too much fuss, in an attempt to make the problem go away as quickly as possible. Which, of course, encouraged people to file false claims.
What the banks didn't do was engage in much self reflection, or thought, about what went wrong and why.
Business news: In pictures

Show all 13
Mr McFarlane thinks regulation is crippling banks, but this helps to explain why scandals keep on popping up, why the industry's standing has fallen so far and why it would be dangerous for regulators to ease up (as has been happening in America).
He may be right that the PPI scandal has "turned portions of Britain into fraudsters". Filing a false PPI claim, and ripping a bank off by so doing, is, after all, illegal.
But immoral? I don't think many people see it that way and given the way the banks have behaved, that shouldn't surprise anyone, least of all a banker.
Register for free to continue reading
Registration is a free and easy way to support our truly independent journalism
By registering, you will also enjoy limited access to Premium articles, exclusive newsletters, commenting, and virtual events with our leading journalists
Already have an account? sign in
Register for free to continue reading
Registration is a free and easy way to support our truly independent journalism
By registering, you will also enjoy limited access to Premium articles, exclusive newsletters, commenting, and virtual events with our leading journalists
Already have an account? sign in
Join our new commenting forum
Join thought-provoking conversations, follow other Independent readers and see their replies