Bitcoin: Online payments company Stripe ends support saying it's now 'an asset'
What sort of asset is backed by nothing more than thin cyber air?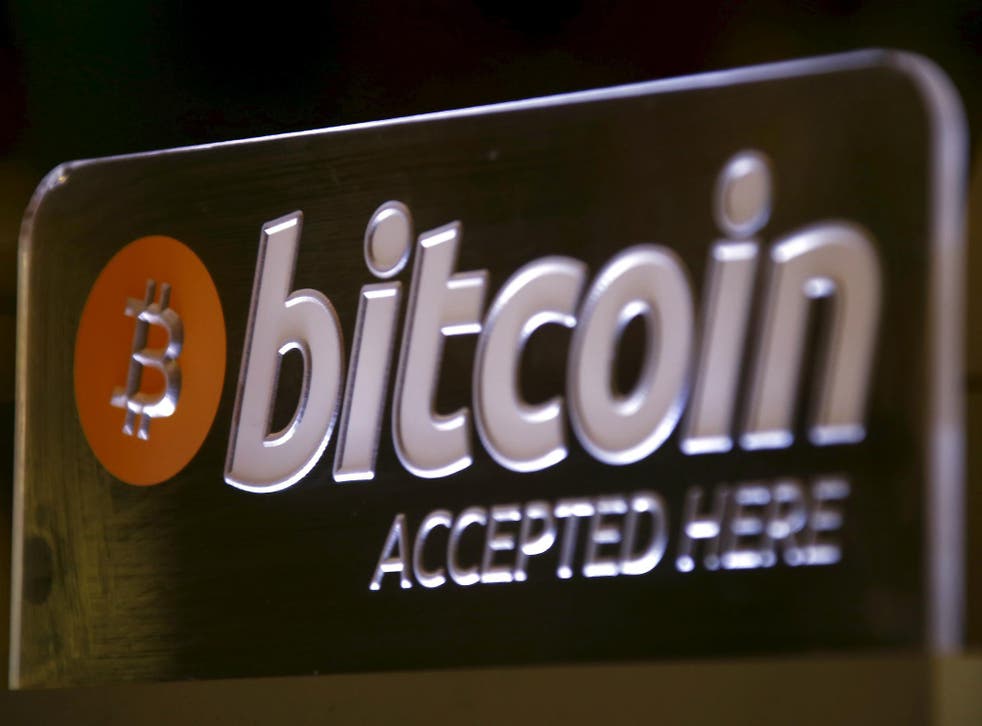 What's the point of Bitcoin if you can't buy things with it?
A potentially important development into the crypto-currency's history was reached today with the news that Stripe, a company that handles payments for internet businesses, is ending its support.
In a blogpost announcing the decision, product manager Tom Karlo says Stripe was the first major payments company to support Bitcoin having hoped it could become "a universal, decentralized substrate for online transactions". He noted its potential in places where credit cards aren't much used, or where the fees when they are used are prohibitive, which is a fair point.
The trouble is that the sharp volatility in Bitcoin's price means that by the time payments are processed they're often for the wrong amount. Processing costs have thus risen sharply. Bitcoin's unit size - the amount each is worth in dollars - has also become unwieldily. For all these reasons, and more, the number of Stripe customers willing to accept it has fallen.
Mr Mr Karlo states: "Empirically, there are fewer and fewer cases for which accepting or paying with Bitcoin makes sense."
He says that Bitcoin has "evolved to become better-suited to being an asset than being a means of exchange".
That's where the problem comes in.
In one respect Bitcoin fits the definition of an asset supplied by Investopedia: it is something of value that can be converted into cash, although not without some difficulty and the withdrawal of the support of companies like Stripe will ultimately exacerbate that.
However, it is backed by nothing more than thin air. Or rather, thin cyber air.
A commodity, which Bitcoin has been likened to by no less than Andrew Bailey, the boss of the Financial Conduct Authority, is something you can consume or use.
Oil fuels things, wheat is a foodstuff, gold can be made into jewellery or other things, and even if not, it has a physical presence. Frozen concentrated orange juice, with apologies to Trading Places? Well you know what you can do with that.
Speculators in the City are frequently criticised for hyping up the price of bits of paper, but City paper is nearly always backed by something if you dig a little. The problems are created when that something is mispriced or goes pop, as with the sub prime mortgages that were one of the chief causes of the financial crisis of 2007/2008.
If you buy a share, you buy a piece of the earnings of company X. If you buy a bond, you lend it money and it pays you interest for that. And so it goes on.
Bitcoin has none of those things. If it's not even a currency, and Stripe is clearly signalling that it isn't, it's nothing more than the emperor's new clothes.
That's makes the likes of Mr Bailey, who has repeatedly issued warnings about Bitcoin, and his friends and colleagues around the world, very uncomfortable.
Business news: In pictures

Show all 13
In some ways Bitcoin feels to me like a variant of a pyramid investment or ponzi scheme in that it is sustainable only for as long as there are people to pump money into it, and may collapse when sufficient numbers of them start to lose faith. As an analogy this has its flaws, but it helps to explains why regulators are getting very twtichy.
The damn hasn't burst as a result of Stripe's decision. But it might have poked another hole in it, and the holes are becoming more and more obvious as time goes on.
The flood, when it comes, promises to be a mighty one. It will sweep away the very real assets of the inexperienced people who've been tempted into trading Bitcoin.
Join our new commenting forum
Join thought-provoking conversations, follow other Independent readers and see their replies