Black Friday: UK retailers pin hopes on American shopping extravaganza
This year, more than ever, Britain will be swamped with discounts promising average discounts of 40%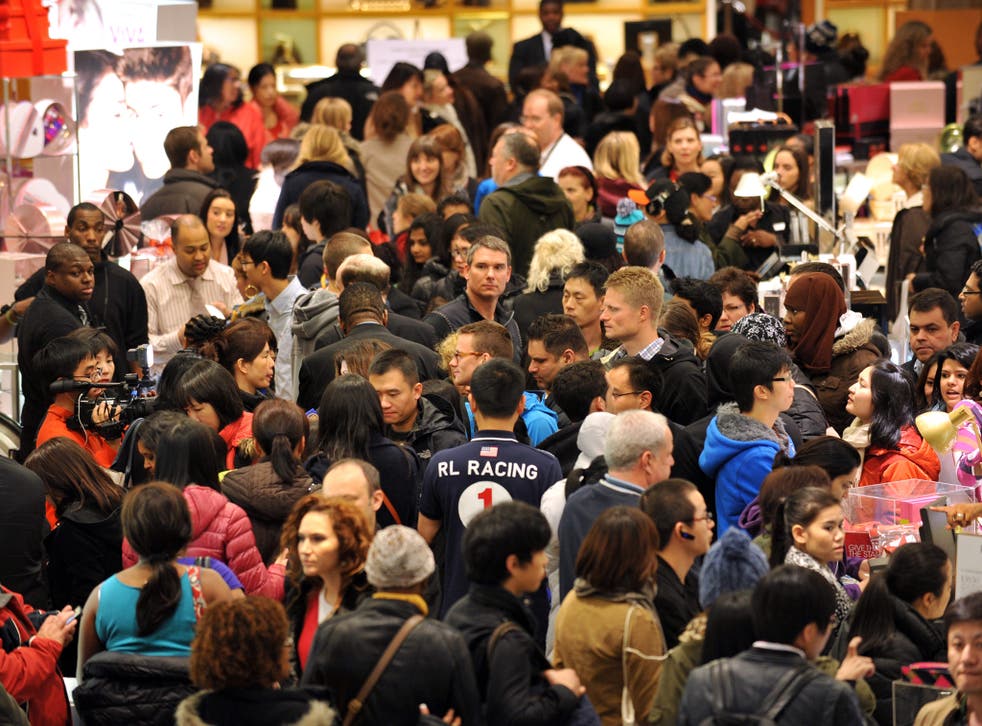 Black Friday begins today. If that's the sort of sentence that elicits a double-take, I can only apologise — and say, blame the Americans.
Ever a nation to milk something for all it's worth and a bit more, the US has turned the day after Thanksgiving, when retailers cut their prices, into a week-long extravaganza.
So Amazon will begin its "Black Friday Deals Week" promotions from 8am today, with "lighting deals" every 10 minutes and lasting until stocks run out.
The climactic day will still be Friday, and this year, more than ever, Britain will be swamped with discounts online and in the High Street. Visa Europe is forecasting that £360,000 will be spent every minute, or £6000 per second on its cards next Friday.
Once the preserve of Amazon, which in 2010 brought the phenomenon of the day after Thanksgiving as the day for retailers to offer big bargains, it's now become one of the most important dates in the retail calendar. Friday is already set to become the biggest online shopping day in the UK.
Amazon was followed by Asda, another firm with US parentage. This year, it seems, pretty much every major retailer is joining the fray, promising average cuts of 40 per cent.
Although it's tempting to dismiss Black Friday as cynical, that's not how the retailers see it. Sales have been clobbered by the warm autumn, and Asda reports that consumers are three weeks behind with their Christmas plans. Christmas seems far off if you have yet to don your winter coat.
The stores are hoping next Friday will kick-start the public into shopping all the way to December 25. That's the wish. What could occur is that shoppers snap up the mountains of TVs, coffee-makers, juicers, and other goods on offer on the day, and then wait until the next round of heavy price-cutting in the post-Christmas sales.
In the US, Black Friday got its name from Philadelphia, where the police had to cope with the collision of shoppers heading for the sales and American football fans going to the annual Army v Navy fixture. It quickly acquired another interpretation, as the day when stores moved from being in the red to the black.
UK retailers are crossing their fingers and hoping that the second meaning comes true.
Join our new commenting forum
Join thought-provoking conversations, follow other Independent readers and see their replies