Brexit batters businesses and the economy as cliff edge looms
Manufacturing figures up but only as a result of stockpiling while EasyJet frightens the market with warning about Brexit impact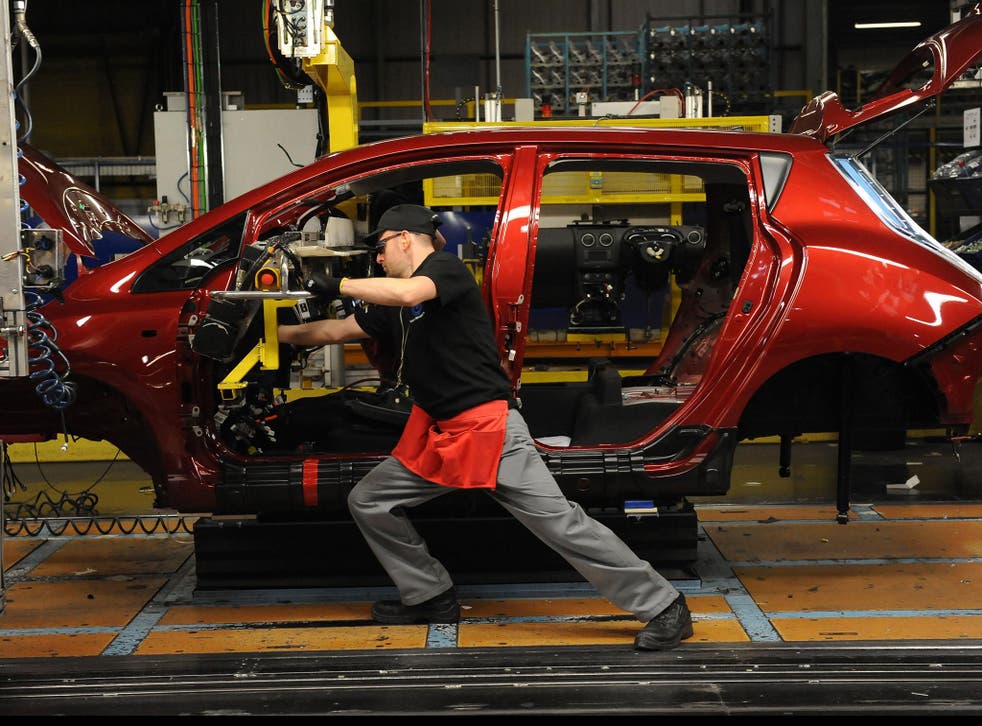 Brexit has descended to such a level of nonsense that if you were waiting for someone to say it's all a big April fool, Britain really isn't that stupid, this has all just been a spectacularly bad joke, you wouldn't be alone.
No such luck. Britain's continuing descent into a deep pit was all over his morning's business and economic news.
Take the Markit/CIPS survey of manufacturing as your starter for ten. It was up at 55.1, against 52.1 the previous month, with anything above 50 constituting an expansion. That ought to be good news. Trouble is, it was driven by manufacturers racing to complete orders and stockpiling like it's going out of fashion. You can expect it to fall back to earth with a hard bump as the process unwinds, even if MPs somehow manage to find a way out of the crisis.
Then there was EasyJet's warning about "weaker demand" and "softer ticket prices" while reiterating that it should still more or less meet City expectations for the first half of the year. The shares slumped, losing more than 8 per cent of their value as the market took fright.
It's worth considering a point made by Hargreaves Lansdown analyst George Salmon in response. "The group isn't doing a great deal wrong," he opined, and he's right. It isn't.
Its struggles are partly down to higher fuel costs. That counts as more or less expected turbulence. Brexit, however, has left it flying into the middle of a violent hurricane.
It isn't just airlines that are faced with doing that as a result of the fools sitting around the cabinet table, whose sole current focus is in courting the ageing bigots in the Conservative Party's membership now that a leadership contest is looming.
A case in point could be found in the form of Liz Truss, who is supposed to know a thing or two about the economy in her role as Chief Secretary to the Treasury.
If she does there was scant sign of it in her appearance on BBC Radio Four's Brexit show, formerly known at the Today Programme, on which she declared she had "no fear" of no deal.
The British Chambers of Commerce, the Institute of Directors, the CBI, the vast majority of their respective members, they all view that like a triple dose of the Exorcist in 3D.
But Truss isn't interest in interested in what people who understand economics, and how economies actually work, think or say. Nor are a depressingly large number of her colleagues who also like to burble on about their love for free trade. As for real people with real jobs and real mortgages? Who cares about them. The cabinet certainly doesn't.
Business news: In pictures

Show all 13
An idea has taken hold among some that the stockpiling that pushed the CIPS number up shows that Britain is well prepared to crash out and will be endure the barriers that will be put up if it elects to trade on WTO rules.
This is a fantasy. It is not. A substantial chunk of smaller businesses have made no preparations at all because they lack the resources to do so. Many larger ones haven't done enough (as they privately concede).
Not for nothing did the Economist's front page this week describe the UK as "The Silly Isles". Theresa May's government seems determined to make fools of us all.

Join our new commenting forum
Join thought-provoking conversations, follow other Independent readers and see their replies