Brexit handing the high street to Germany's Lidl as Sainsbury's is put in the shade
Retailers like Lidl - and Aldi - with their focus on value will emerge victorious amid the economic fall out from the Government's handling of the process  
James Moore
Chief Business Commentator
Wednesday 10 January 2018 11:33 Comments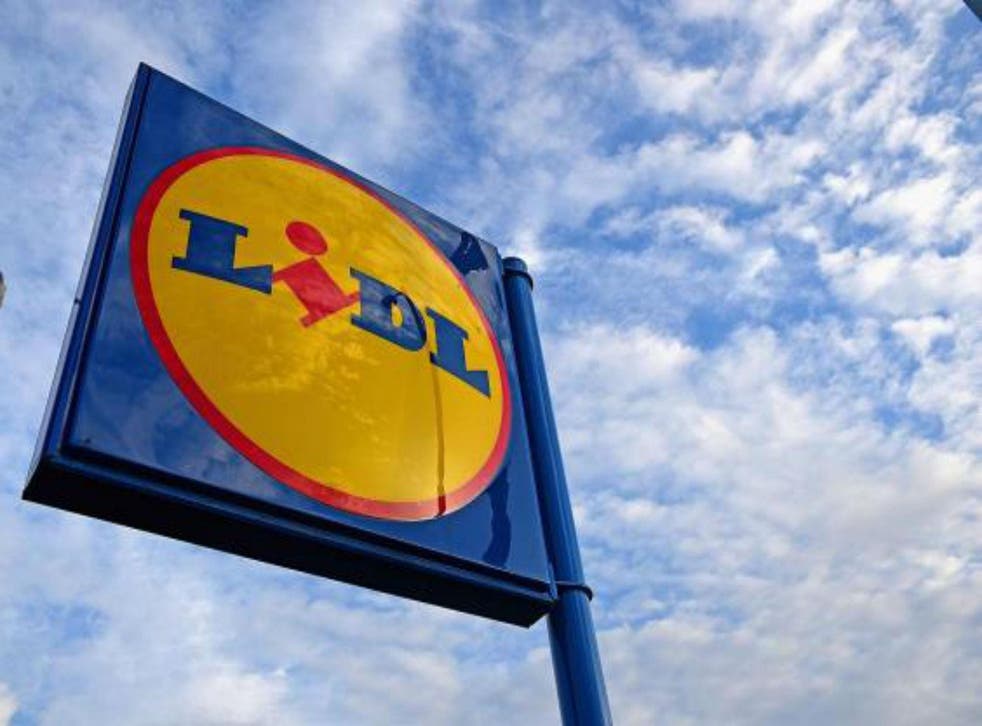 Lidl has declared that it shifted 600 tonnes of a cruciferous vegetable – sprouts – that many of us find every bit as toxic as Marmite over the Christmas period.
However, of far more significance than that, or the 17m mince pies that passed through its checkouts, or the 800,000 litres of fizzy wine that its shoppers quaffed, were the grocer's overall sales figures, and the relentless growth of its floor space.
The German outfit revealed a 16 per cent rise compared to December last year while saying that it had opened nine new stores during the holiday period, bringing the total to 693.
The contrast with Sainsbury's could hardly have been more stark. The latter might have put a profit upgrade on its shelves to keep the City happy but its sales moved at the pace of an arthritic tortoise by comparison. Really, its numbers look about as exciting as a plate full of those sprouts, plain boiled and without any seasoning.
At 2.3 per cent higher, Sainsbury's groceries increased at below the rate of food price inflation during the third quarter of its financial year, suggesting volumes were down, while general merchandise fell by 1.4 per cent. The group refuses to strip the performance of Argos out from that last number, but it's really not necessary for it to do so demonstrate that its big acquisition has had a tough time of it. Clothes sales being a modest 1 per cent ahead rounded off the meal with a "meh" for desert.
The traditional supermarkets often like to comfort themselves by pointing to their peers in other markets that Lidl, and its shadow sibling Aldi, have entered eventually finding an "equilibrium" with the new kids on the block.
They might have to wait a while yet for that to happen in this market.
Often called discounters, what Aldi and Lidl really are is just very smart retailers, retailers that are showing a clean pair of heels to their rivals.
They will continue to do that for the foreseeable future because, while they limit the shopper's choice, they offer better value than their established rivals, and have become very good at marketing their strengths.
With Brexit casting a pall over the economy, keeping wages down, inflation up and uncertainty at high levels, they are shooting at an open goal.
Sainsbury's thinks food price inflation will ease later this year, and it isn't the first to say so. But even if it's proved correct, and the overall rate of inflation comes down too, British consumers will remain embattled, indebted and nervous.
Business news: In pictures

Show all 13
They are saddled with a Conservative Government that is trashing the economy, and making a hash of Brexit. The sunlit uplands its Brexiteers claimed the country would enter through going through that process are a mirage, a fact that is increasingly becoming clear.
All this presents a huge opportunity for retailers like Lidl, whose proposition rests squarely upon serving up low prices.
It's one of the rich ironies of a Brexit driven by a gang of aggressive nationalists: Two of the biggest winners from it look set to be a pair of German supermarket chains.
Register for free to continue reading
Registration is a free and easy way to support our truly independent journalism
By registering, you will also enjoy limited access to Premium articles, exclusive newsletters, commenting, and virtual events with our leading journalists
Already have an account? sign in
Join our new commenting forum
Join thought-provoking conversations, follow other Independent readers and see their replies