Brexit: IMF downgrades UK forecasts. It can see the iceberg coming even if much of the Government can't. Or won't
A cut of 0.3 per cent to a growth forecast might not sound like such a big deal, but if the IMF is even half right about Brexit, the UK will be billions of pounds worse off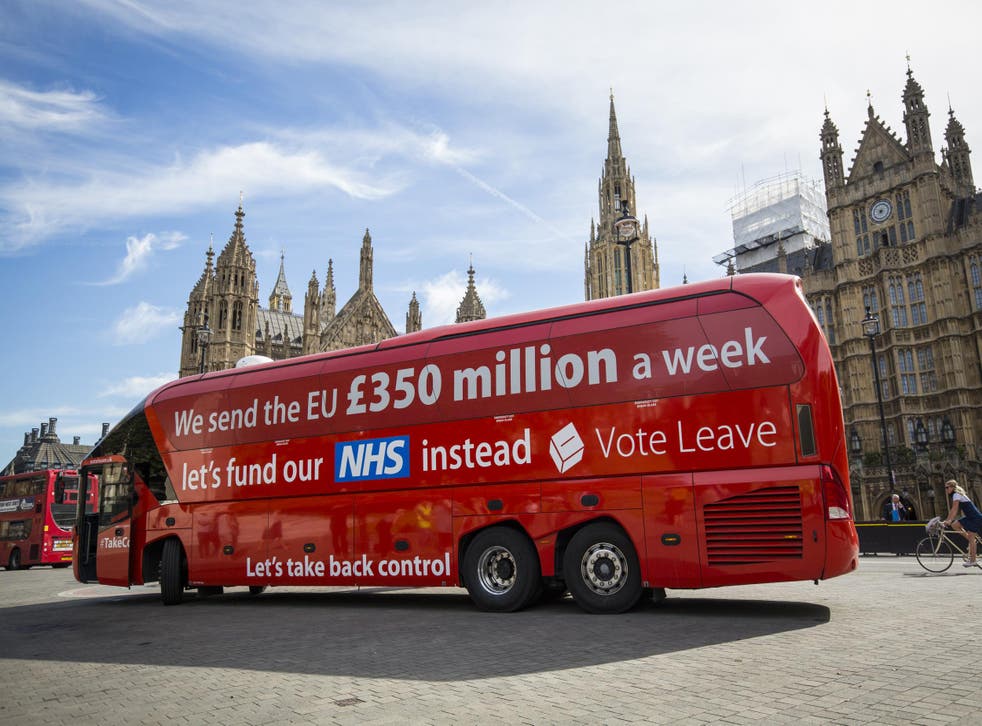 Britain has had enough of experts, according to one Michael Gove, now back in the cabinet after an all too brief backbench exile.
So the Brexiteer brigade, of which he is part, will doubtless dismiss the decision by the IMF to downgrade its growth forecast for the UK economy. And hey! It's only a forecast after all.
That brigade is no fonder of facts than it is of experts, but they are what are used by the IMF's economists when putting their forecasts together.
What they show is that the UK economy has slowed markedly since the EU referendum.
It is true that the immediate crash predicted by the Remain campaign failed to emerge. What we are seeing instead is a slower moving slide. More oil filled super tanker making stately progress towards a huge ice berg than a motorway car crash.
The IMF now says the UK economy will grow by only 1.7 per cent this year, when compared to its previous forecast of 2 per cent. It's 2018 forecast is unchanged at a still more sluggish 1.5 per cent.
As the Brexiteers will say, they're only forecasts. But here's the thing about forecasts: they can just as easily prove to be overly optimistic as they can pessimistc.
Both those IMF figures, remember, consider an economy that is still a part of the European Union, and, crucially, the European Single Market and the European Customs Union, both of which the hardline Brexiteers want to pull the UK out of despite promising the opposite during the referendum.
Well, it wouldn't be the first promise Brexiteers had broken, now would it, otherwise the NHS would now be making plans to spend £350m a week extra as opposed to papering over the cracks as best it can.
Numerous hospitals are, as has become all too clear, in deficit. School budgets are under extreme pressure, with the promises of extra money from the government already having been exposed. And so it goes on, across a whole range of services.
Why do I suddenly shift from an argument about an economic forecast to one about hospitals and schools? It's because they are linked.
Slower economic growth means lower tax revenues, means less money available to plug the holes in those budgets, and more besides. That 0.3 per cent might not seem like a lot but it amounts to billions of lost pounds.
Britain's transformation from one of the world's fastest growing advanced economies, to its slowest (while our European partners look increasingly sprightly), has been caused in no small part by preparations for Brexit by businesses.
They are a lot more advanced than those of a Government that can't even agree a consistent line. As such, a large part of the City of London is hunting out property at in a variety of European locales (that won't happen, said Leave campaigners).
Meanwhile, while Ryanair got everyone excited with talk of a price war, there was a sting in the tail of its results: The airline warned that it could move its plans out of the UK if no aviation deal is reached by next year. Best say cheerio now, then.
Business news: In pictures

Show all 13
The Treasury responded to the IMF's missive by claiming that our economic fundamentals are "sound" (which is what it has to say in these circumstances) while at the same time insisting that the report underscores how "vitally important" it is for the UK to secure the best deal on Brexit.
The Treasury, of course, is an oasis of sanity in Government, because it lives in the real world as opposed to the Brexit la-la land inhabited by a substantial part of the rest of an administration, whose vision is nasty, narrow, small.
That iceberg? The IMF's report suggests its economists think it's getting nearer. That is because it is.
Join our new commenting forum
Join thought-provoking conversations, follow other Independent readers and see their replies