Retail bosses issue stark warning about empty shelves amid continuing Brexit insanity
Bosses of seven major grocers signed letter warning of shortages, higher prices, less choice. Tesco's David Lewis wasn't among them but he was busy sacking 9,000 staff and closing fresh food counters, which makes a certain sort of sense. There might not be a lot of fresh food to sell 
James Moore
Chief Business Commentator
Monday 28 January 2019 18:07 Comments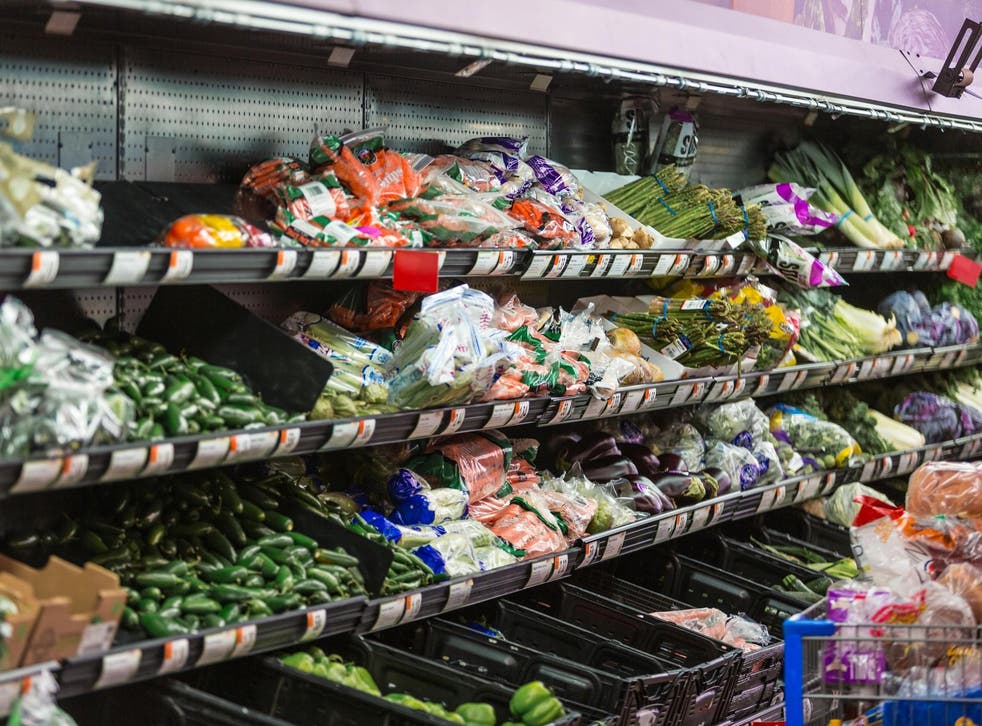 Amid yet more Tory posturing over the Irish backstop in Theresa May's tattered EU withdrawal deal that the EU has repeatedly said won't be changed came a stark reminder of the reality of what Britain faces under the no deal half the Tory Party wants to impale the country on.
The bosses of seven major grocers (Sainsbury's, Asda, Lidl, Waitrose, M&S, Co-op, Costcutter), a sandwich shop operator (Pret a Manager) and two fast food chains (KFC and McDonalds) along with the chairman and the chief executive of the British Retail Consortium broke cover this afternoon by publishing a letter to MPs in an attempt to illustrate the stark reality that Britain faces.
No deal could scarcely be further from the "nothing to fear" message leading Brexiteers keep mouthing. Comparing the picture they paint with what retail bosses who actually know what they're taling about say will happen? It's like putting Bambi alongisde the Texas Chain Saw Massacre.
The grocers make the point that around a third of the food we eat comes from the EU. But in March, when Brexit day is due to fall as things currently stand, it's a great deal higher than that on account of the amount of stuff (lettuces, tomatoes, soft fruit etc) that is out of season here.
The French government has made clear that it will enforce sanitary and customs checks on exports from the EU to the UK from that day on, which, the retailers point out, will lead to long delays at customs even if our government throws open Britain's borders and abandons any checks here.
The letter points out that its own data suggests that freight trade between Calais and Dover could fall by 87 per cent against current levels as a result, and this is a government that has had a habit of posting only the most optimistic of numbers relating to Brexit.
The net result is that no deal will "reduce the availability and shelf life of many products in our stores" for consumers. For that read, get set for shortages. Oh and higher prices, and less choice. The letter also talks about those.
The signatories say they've been stockpiling as best they can. But you can't stockpile perishables. And they lack the warehouse and refrigeration space to do so effectively because no one ever thought we'd be cursed with a prime minister and a government quite as stupid as the ones we have ended up with.
"We are asking you to work with your colleagues in Parliament to urgently to find a solution that avoids the shock of a no deal Brexit on 29 March and removes these risks for UK consumers," the letter says.
If I've one criticism of it, it is that it's a bit late in the day to be making points that should have been made a lot earlier and a lot more loudly.
But better late than never, I suppose.
No doubt the BBC will find some Brexiteer rube to blether on about how they know more than Britain's biggest food sellers about selling food, retail supply chains and getting produce to and from stores.
Business news: In pictures

Show all 13
If they're awake they might even huff and puff about how Diamond David Lewis, the boss of Tesco wasn't among the signatories. But he did have the small matter of confirming weekend reports that he's going to sack 9,000 staff and close his fresh food counters to concern himself with.
I suppose those plans now make a certain sort of sense. Customers seem to quite like having meat, fish and bakery counters when they go shopping, but if you're not going to be able to get fresh food like that into the country because of the insanity that Britain's politicians have descended into, then there isn't really all that much point in having them.
Tins though? Looks like they might come in very handy.
Register for free to continue reading
Registration is a free and easy way to support our truly independent journalism
By registering, you will also enjoy limited access to Premium articles, exclusive newsletters, commenting, and virtual events with our leading journalists
Already have an account? sign in
Join our new commenting forum
Join thought-provoking conversations, follow other Independent readers and see their replies