Can Verizon turn Yahoo into something more than an internet also-ran?
The wireless giant wants new sources of revenue, but whether Yahoo can provide them is open to question, as Marissa Mayer's time at the head of the company draws to a close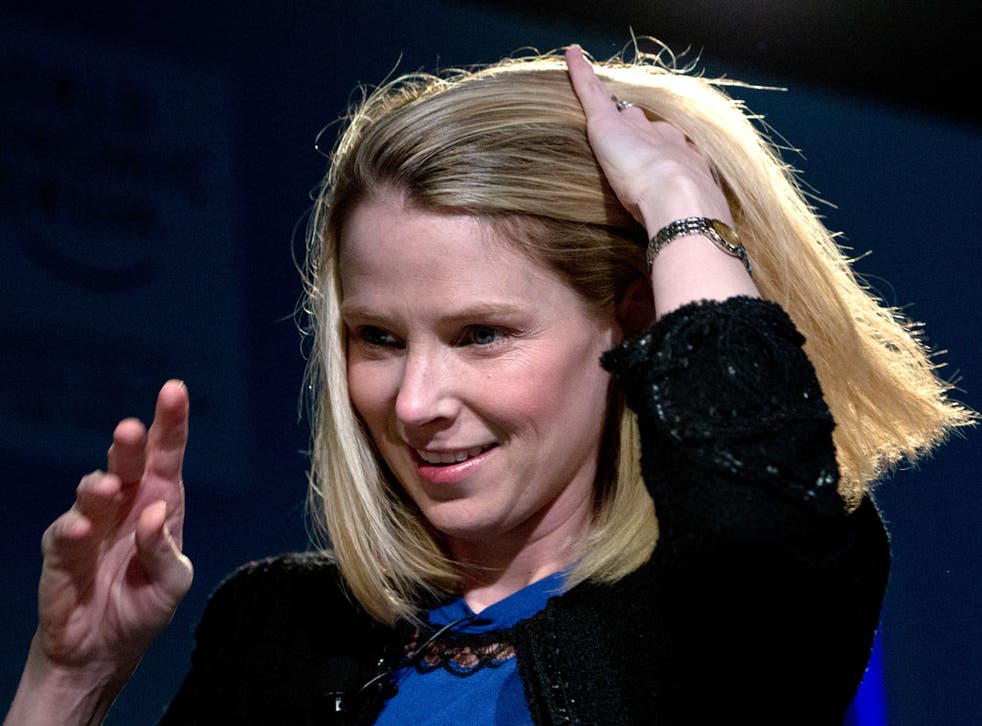 Verizon's sale rail shopping spree for unfashionable internet clothing continues. It's adding a Yahoo T-shirt to its AOL trousers. Just the thing for a night on the town.
The $4.83bn (£3.7bn) takeover of Yahoo's operating businesses should at least please investors, who'll probably be delighted to clear this one out of their wardrobes. "It's a decade of mismanagement that has finally ended for Yahoo," according to Recon Analytics' Roger Entner.
The final part of that decade was on Marissa Mayer's watch. Hired from Google to engineer a turnaround, she infamously called time on staff working from home as one of her first acts. This, we were told, was so they could bump into each other at the water cooler and discuss ideas.
"Speed and quality are often sacrificed when we work from home," wrote the head of Yahoo HR in a memo back in 2013. "We need to be one Yahoo!, and that starts with physically being together."
If it did produce any ideas, they didn't do much good. I'm just spitballing here, but perhaps that's because people met around the water cooler to grouse about a decision harking back to 1980s, and the difficulties created for them if they had families etc.
One Yahoo was one big flop. It failed to revive the company's core businesses. The share price has been powered not by them but by Ms Mayer's one big strategic win. That was an investment, in China's wildly successful Alibaba.
At least now there's no prospect of the latter being used to subsidise a raft of mediocre operating subsidiaries. Yahoo is second rate in internet, second rate in media, an also-ran when compared to the Facebooks and the Googles and the Apples of this world.
The best graduates coming out of Stanford and America's other top tech colleges wouldn't be seen dead around Yahoo's water coolers. Which might explain the company's failure to adapt to the rise of social media, and of the mobile internet. To be fair, by the the time Ms Mayer was demanding her water cooler conferences, the die had been cast. But a second-quarter net loss of $439.9m thanks to the company writing down the value of microblogging site Tumblr, acquired in 2013 for $1.1 billion, doesn't look good on her resume.
Business news: In pictures

Show all 13
The rump Yahoo will, after the deal is done, become an investment company with its 15 percent in Alibaba and 35.5 percent interest in Yahoo Japan, along with some other bits and pieces.
Meanwhile Verizon will get some audience from Yahoo, and it should be able to combine its data with what it gets from AOL and its 100m wireless customers to dangle under advertisers' noses. Watch out, America, big data is watching you.
But ultimately, Yahoo is an internet sideshow and it's hard to see what Verizon, which is hunting for new sources of revenue, can do to succeed with it where so many others have failed.
Join our new commenting forum
Join thought-provoking conversations, follow other Independent readers and see their replies