MPs' Carillion report blasts former directors, accountants, regulators and government. But will it change anything?
"Rotten corporate culture" attacked by members of the Work & Pensions and Business committees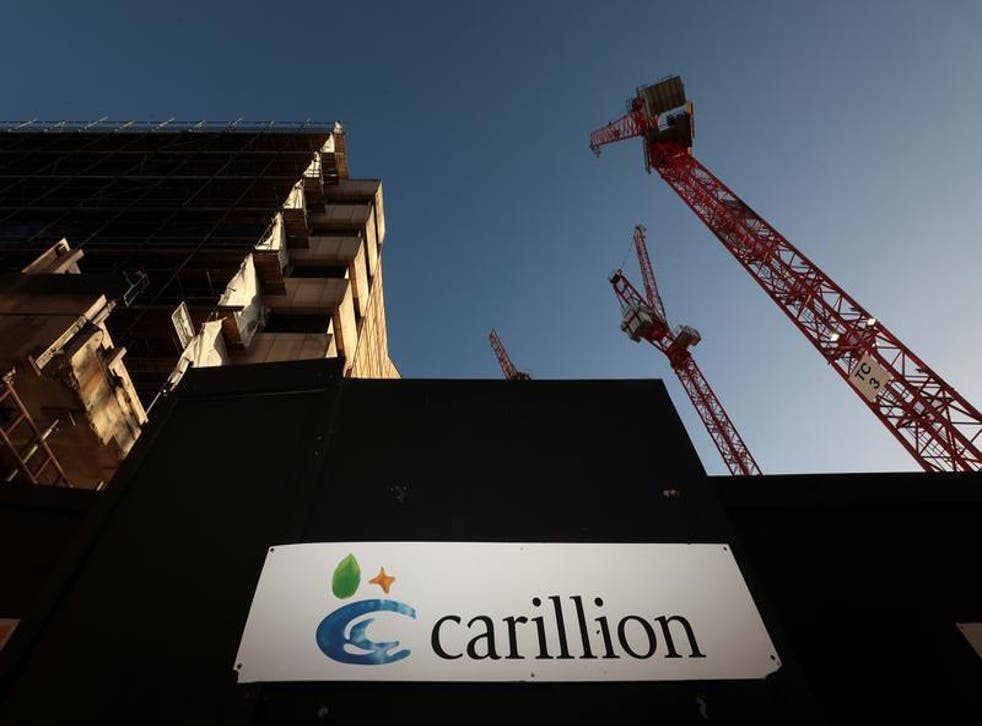 The parliamentary report into the collapse of Carillion is like a classic slasher movie. It takes a sharpened axe to just about everyone connected with the contractor and hacks away with wild abandon.
In doing so, the Work & Pensions and Business, Energy & Industrial Strategy Committees draw blood from Carillion's regulators, its accountants, the government, and especially the company's former bosses.
The latter are justly portrayed as the chief villains of this piece, a boardroom full of whingeing Joffrey Baratheons, who presented themselves as "self-pitying victims of a maelstrom of coincidental and unforeseeable mishaps" while presiding over a "rotten corporate culture" characterised by "recklessness, hubris and greed".
The other parties only failed because they failed, and headhunters would be advised to think very hard about calling any of them because the employer that dares take them on is going to be in for a very rough ride.
As for those parties, the big four accountancy firms, which I will discuss in a later column today, are lambasted as "a cosy club incapable of providing the degree of independent challenge needed".
KPMG, Ernst & Young, Deloitte and PricewaterhouseCoopers all managed to draw fees from the company.
The report, meanwhile, says the committees have "no confidence" in the Financial Reporting Council or the Pensions Regulator, which are held to have been "united in their feebleness and timidity" over their approach to Carillion.
Giving the government both barrels could have presented a problem: select committees are bipartisan bodies after all. It was solved in this case by the fact that the regime that Carillion grew up under, and operated in, has barely changed under successive administrations of varying political hues, despite the repeated criticisms laid at the door of the outsourcing industry by commentators such as myself.
As such, honourable members could attack the lot of them for "nurturing a business environment" and pursuing "a model of service delivery" which "made a collapse like Carillion's almost inevitable".
Preach! Preach!
But while there's a lot of fun to be had with a well executed takedown – and this is one of the best I've seen since Andrew Tyrie's Treasury Committee went about eviscerating the banking industry and its regulators – this one will only have lasting value if it pushes the government into instituting real and meaningful change.
The latter has talked much about the need for reforms to the UK's corporate governance framework, to the oversight of pensions and to the operation of regulatory bodies. There's rather less evidence of meaningful action and problems are still occurring where the government contracts important state services to private industry with embarrassing regulatory.
This week the Virgin Trains East Coast franchise is expected to be scrapped.
I frequently get emails and/or tweets about the way people have been treated during disability benefit assessments by Atos and the financially troubled Capita.
Staff at another Capita unit were accused this week of using "excessive restraint" on low risk detainees on a removal flight out of Britain by HM Inspectorate of Prisons.
Business news: In pictures

Show all 13
Interserve has been referred to the enforcement division of the Financial Conduct Authority "in connection with the company's handling of inside information and its market disclosures" in relation to its exited energy from waste business. The group reported a £244m loss for 2017.
And so it goes on.
Ministers have two months to respond to the report. It ought to elicit something meaningful. Carillion is a gigantic mess that has spread muck all over the place. But outsourcers like it produce scandals with such regularity, will even it be enough to prompt change? I wish I could be more hopeful.
Register for free to continue reading
Registration is a free and easy way to support our truly independent journalism
By registering, you will also enjoy limited access to Premium articles, exclusive newsletters, commenting, and virtual events with our leading journalists
Already have an account? sign in
Register for free to continue reading
Registration is a free and easy way to support our truly independent journalism
By registering, you will also enjoy limited access to Premium articles, exclusive newsletters, commenting, and virtual events with our leading journalists
Already have an account? sign in
Join our new commenting forum
Join thought-provoking conversations, follow other Independent readers and see their replies