UK growth stalls leaving Chancellor Hammond in a big hole ahead of the spending round
The Institute for Fiscal Studies says £11bn is needed just to keep unprotected departments ticking over. That will be hard to find if the Brexit economy remains on the critical list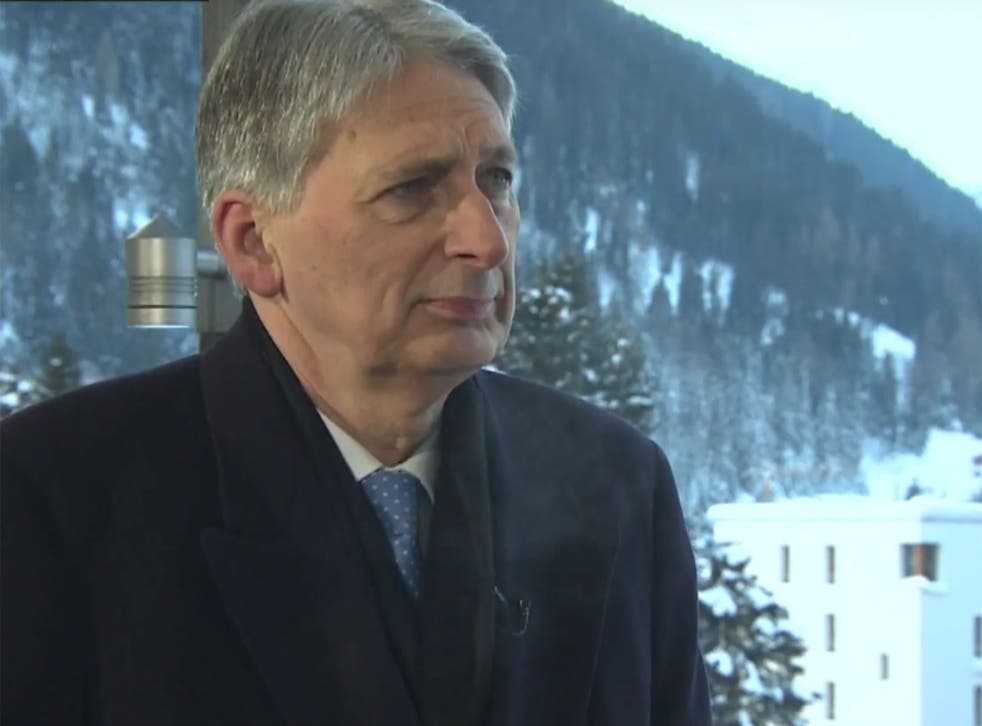 Britain's Brexit economy is on the slow train to nowhere, as the latest figures make abundantly clear.
Economic growth last year fell to 1.4 per cent from 1.8 per cent, representing the worst performance put in by UK plc since 2012. Quarterly growth for the last three months of the year was particularly bad, slumping to 0.2 per cent from 0.6 per cent in the three months to September.
Brexiteers have made a habit of moaning about economists' forecasts for being overly pessimistic. In this case, they weren't pessimistic enough. The figures were quite a bit worse than feared, so they're going to have to come up with the sort of twisted logic employed by DJ Liz Kershaw, who left Sky News hosts speechless when she claimed that Philips shutting up shop in East Anglia and laying off 430 people was "great news" for Brexit, to make them look good.
Some notable features of the figures: carmaking fell at its fastest rate in nearly a decade, down 4.9 per cent. No prizes for guessing the cause. Business investment, meanwhile, fell 1.4 per cent. "A former foreign secretary says 'f**k business' and business responds accordingly," was how Phillip Lee, a referendum-backing Conservative, archly summed that one up in a tweet.
Whether this will do anything to concentrate minds among his colleagues remains to be seen but I wouldn't get your hopes up.
Chancellor Philip Hammond is the minister most likely to be nursing a headache as a result of all this. He and his department are faced with somehow trying to manage an economy which is belatedly starting to do what everyone said it would in response to the worst political decision in British history, at a time when the public services are under unprecedented pressure.
In November, Mr Hammond famously announced that the era of austerity is "finally coming to an end".
It isn't, unless he can somehow lay his hands on £11bn. The Institute for Fiscal Studies made that clear with analysis that ruthlessly exposed the situation he faces ahead of the forthcoming spending round.
The think tank, widely respected because it's non partisan and its sums add up, said that Mr Hammond needs to find that much to spare unprotected government departments from further cuts.
Unprotected departments include those overseeing policing, local government, including social care, prisons, the justice system, transport, the environment and much more besides. They cover everything the government does outside of health, schools, international aid and defence.
That £11bn would keep spending on all those things steady as a share of GDP. A rather less demanding £5bn would be required to maintain spending in real terms per capita.
I know, we're getting techy here, but the upshot is that the second figure would still just about allow Hammond to make that argument, although the creaking in some of those service areas would likely be heard from here to the planet Mars all the same.
Either sum would be tough enough to find with an economy bowling along like Gold Cup favourite Presenting Percy around Cheltenham racecourse, but as those GDP figures make clear, the current one looks more like that worthy horse were he to pick up a case of the equine flu that's currently doing the round.
Business news: In pictures

Show all 13
Mr Hammond reckons he has £15bn of fiscal headroom against his self-imposed borrowing rules. He's going to need it.
Of course, some form of resolution of the country's Brexit agony would be almost guaranteed to result in an economic pickup, a short term gain, even if the end result is a lot of long-term pain.
But given the determination of his Brexiteer colleagues to stick it to the country, he would be unwise to rely on that happening.
Join our new commenting forum
Join thought-provoking conversations, follow other Independent readers and see their replies