Europe kills LSE merger with Deutsche Börse, will have say on future deals. Good (on both counts)
Long term an unhappy LSE may thank Margrethe Vestager, who has made clear she isn't going anywhere, Brexit or no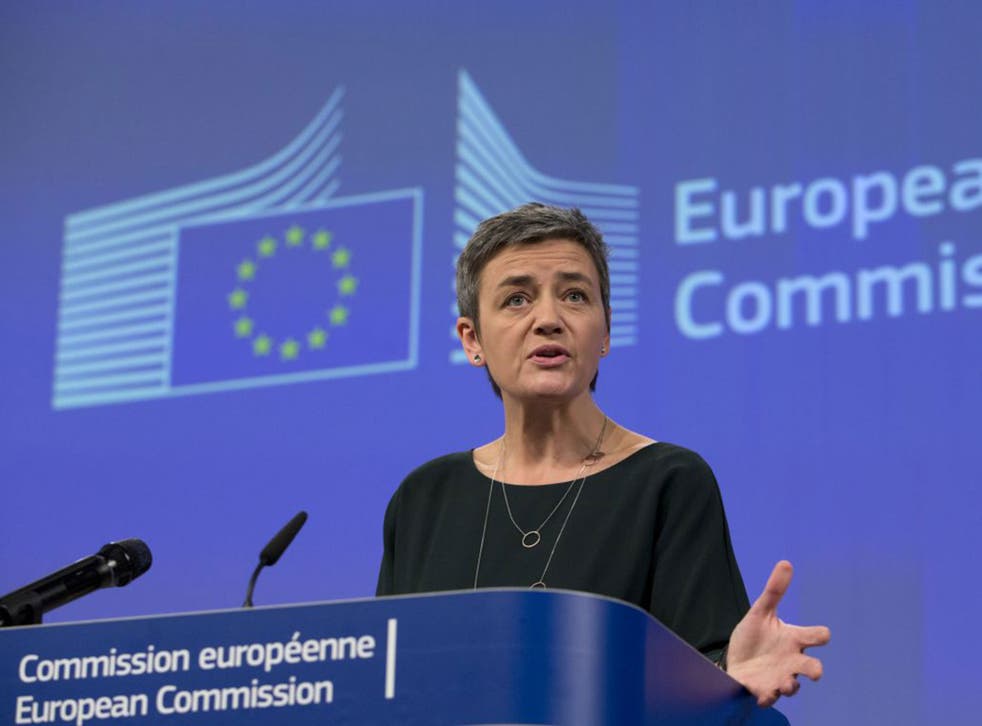 There was a certain pathos in the EU formally killing off the London Stock Exchange's proposed £24bn merger with Deutsche Börse on the day the UK triggered Article 50 of the Lisbon Treaty, even if only a conspiracy theorist would believe it was planned that way.
Part of the coincidence's resonance comes from the fact that the LSE faces a similar question to that which faces the UK as a whole in the wake of Brexit: what next?
But that's about as far as it goes.
The invocation of Article 50 is an historic mistake on the part of the UK. By contrast, Margrethe Vestager, the European competition commissioner, might have saved the LSE from one.
Her problem with the deal was the "de facto monopoly" she felt the merged company would have in the clearing of trades involving bonds and fixed income products. The LSE hoped to deal with that through the sale of part of its business to NYSE Euronext, another deal that will be undone. She required it to sell its bond trading platform MTS as well. We often forget that the modern LSE is an Anglo-Italian construction through its merger with the Milan Borsa, and that side of it was never going to wear such a disposal.
As big an issue facing the deal was the scarcely discussed fate of the two companies' clearing businesses post-merger. Bolting them together would have produced the synergies required to make the deal fly, and yet neither side was willing to say whether that would leave them in London or Frankfurt.
Ms Vestager saved the two from having to satisfactorily answer that question.
Still, others remain. The London exchange waffled about its confidence in a standalone future, but companies always do that in the event that their merger plans go awry. If they were convinced of the virtues of going it alone, they wouldn't try mergers on for size, still less complicated and risky undertakings like bolting the LSE together with its German rival.
Despite its importance and brand, the LSE remains no more than a medium sized player in a business that has long favoured scale.
While the Deutsche-LSE deal was horribly flawed, something common to all three mergers the two have explored, there are no guarantees that a future partner will offer anything better.
There will inevitably be speculation that a transatlantic tie-up could be next. The trouble with that is that the Americans have a habit of regulating in a supranational manner, something that caused no end of controversy when the Nasdaq played suitor to the LSE.
A future American owner might feel compelled to impose US regulations on the London exchange. It would be a bitter irony were the City, supposedly freed from the yoke of the EU, to have to accept American rule by the back door. But any deal involving the LSE will create issues.
Theresa May has set out her stall as a PM who is willing to intervene and potentially block unfavourable M&A involving British businesses.
However, a feature of her rhetoric to date is how poorly it has been matched by her actions in reality. Much was made of her proposed crackdown on CEO pay, for example, but she caved in and dropped her most radical proposals at the first sign of resistance from the City.
The same may prove true when it comes to the latter's love of dealmaking, even if that deal involves one of its crown jewels. Will Ms May dare to say no?
At this point, it might be worth remembering that it is not just Ms May who will have a say in any future deal involving the LSE. Ms Vestager will too, as she has made very clear.
Business news: In pictures

Show all 13
"We deal with any company who has a footprint in the European market because we want competition in the European market no matter your flag, no matter your ownership, and that goes for everyone," she said.
The LSE has a footprint in Europe. So do many of its potential partners if it chooses to attempt a fresh merger. Ms Vestager's competence may be limited to competition, but Brexit cannot stop her from being involved.
We should be grateful for that.
Join our new commenting forum
Join thought-provoking conversations, follow other Independent readers and see their replies