Financial Conduct Authority adds to confusion created by George Osborne's pension freedom reforms
The Financial Conduct Authority should set a better example and keeps things simple to help perplexed pension savers make better choices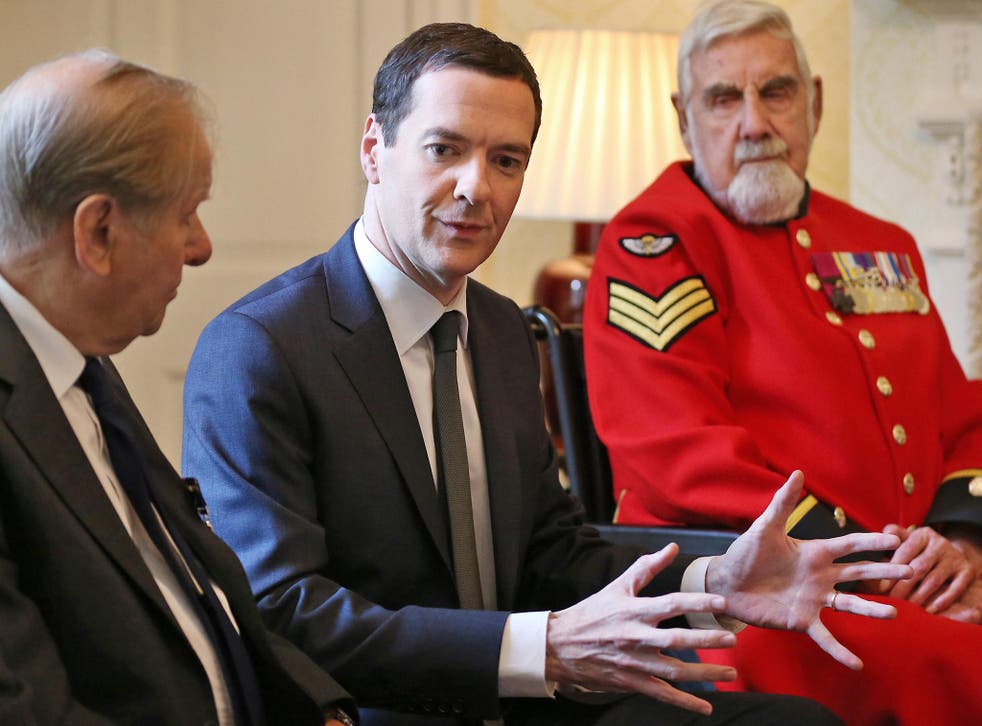 The so-called "pension freedom" reforms are a major part of George Osborne's unlovely legacy to the United Kingdom.
The City watchdog is understandably twitchy about them. The decision to hand savers the freedom to do what they want with their pension pots when they retire without any preparation or having in place effective ways of getting them advice has been a gift to con artists. So the Financial Conduct Authority (FCA) has launched a review to find out how things are working, and how they might be improved.
At least I think that is what it wants to do. Its announcement of a "Retirement Outcomes Review" talks about "non advised consumer journeys" and how well financial firms are "signposting the availability of Pensionwise". Whatever that is. Ooh, here's another gem: "Choice architecture' in non-advised sales."
Before writing this I did one of those Facebook tests that purports to tell you how big your vocabulary is. I got 30,250, allegedly putting me in the top 0.01 per cent. "Shakespearian" I was told.
Yay! But even after nearly two decades floating around financial journalism, which means there is a tonne of jargon in my 30,250, I'm still not entirely certain of what the FCA is talking about there. I've an idea, but I'm not certain. I am certain that Sir Humphrey Appleby, he of Yes Prime Minister fame, could hardly be more proud of the people in the senior reaches of the FCA. That sort of bureaucratic verbiage comes right out of his playbook.
OK, I'm having a bit of fun taking a pop at the regulator here, but there is a serious point to be made.
Pensions expert John Ralfe told me that what Mr Osborne did with those "pension freedom" reforms was to undermine long term pension security in favour of the short term political gain he reaped from making a big splashy announcement (sound familiar?).
It is certainly true that the UK's system of pensions and annuities was due some reform, particularly given the pitiful rates paid by the latter, but putting a torch to the thing overnight a la Osborne? Well, that rarely ends well.
What we've been left with is a lot of consumers who have unprecedented choice but who are now finding it tough to get good advice on financial decisions that will have a huge impact as they move into retirement.
The situation is exacerbated by the pension industry's addiction to complexity, verbiage, and jargon. Too many people shrug their shoulders and think "can't be doing with this" when presented with its financial literature. Which is the exact opposite to what politicians, regulators, and yes, the industry, want to achieve.
Business news: In pictures

Show all 13
The FCA is quite right to be worried about, erm, "non advised consumer journeys" leaving pensioners pulling into the poorhouse at their conclusions.
Its decision to conduct a review is sensible, even laudable.
But it needs to set a better example to the industry by spelling out what it wants to do and what it wants to achieve in concise, understandable and clear, English. Because that, far more than "pension freedom" is what savers have been crying out for for years now.
Join our new commenting forum
Join thought-provoking conversations, follow other Independent readers and see their replies