Government must act in wake of Ford's decision to pull out of Bridgend
Hundreds of thousands of manufacturing jobs have gone over last decade and thousands more are currently at risk. Brexit is greatly exacerbating sector's problems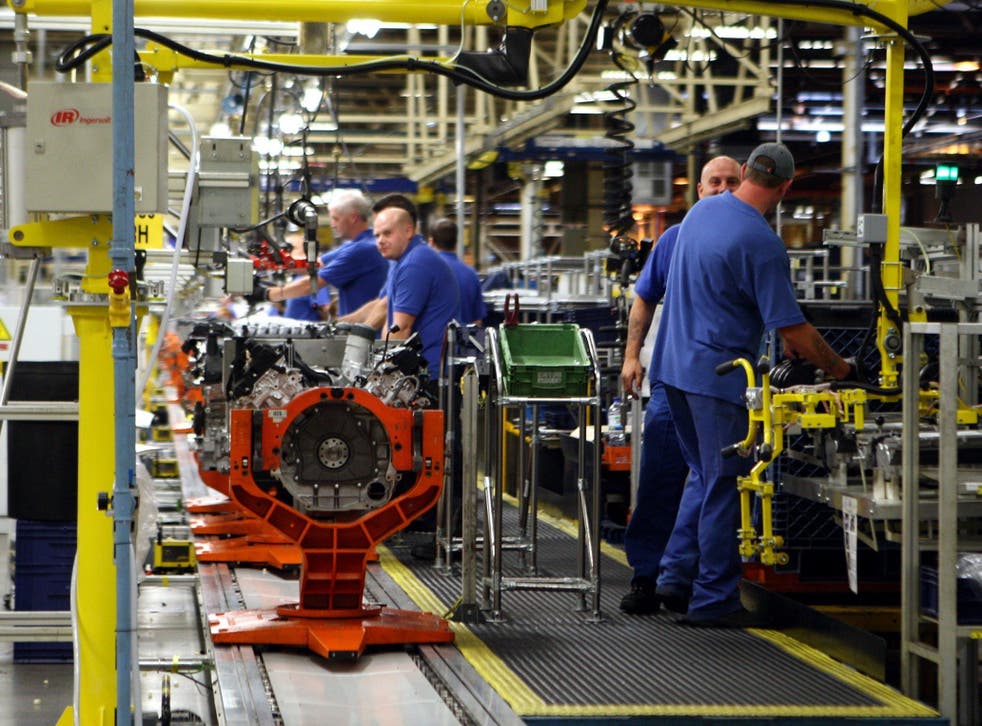 So it's goodbye Bridgend. With carmaker Ford shutting its engine plant down there, at the direct cost of 1,700 jobs, not to mention all the roles that will be lost in the supply chain, the future for the town looks bleak.
All that talk about the "special relationship" with the US with Donald Trump in town and yet South Wales is losing out to Mexico.
That's where the cost advantage lies.
Ford is apparently saying it isn't Brexit. And maybe Bridgend would have been doomed without it. But the company has previously warned that it would have to consider its UK presence in the event of no deal.
The problem with Brexit is that it imposes a cost penalty on every manufacturer in Britain.
That penalty is theoretical at the moment because we aren't yet out of the union. But companies like Ford have to look years into the future and without any clear idea about how it will all end up, they're reliant on worst-case scenarios, such as the imposition WTO style tariffs on goods going in either direction.
Where the decision on a plant is a marginal one, and even a not so marginal one, Brexit will inevitably tip things over the edge. There is clear evidence that it is already playing a deeply detrimental role when it comes to decisions about investment manufacturers are making.
Earlier this week, EY's regular report into foreign direct investment found a 35 per cent fall in the money coming into UK manufacturing when compared with 2017. The most recent set of Purchasing Managers' Index figures showed the sector is now shrinking as the wider economy stagnates.
The GMB union, which is doing its best to support its members through what will be a miserable process, says 500,000 manufacturing jobs have gone over the last decade.
Many more redundancies are pending. There are Jaguar's woes, the closure of Honda's plant in Swindon, the Sword of Damocles hanging over British Steel.
Set against that, the government's much-vaunted industrial strategy would be considered a miserable failure except that, as events have rather served to prove, it doesn't really have one.
Business news: In pictures

Show all 13
It is a strategy in name only.
That has to change, otherwise the sector will continue to wither on the vine, something that would be hugely damaging. It is still an important part of the UK economy. Particularly in certain specialist areas, Britain is rather good at it, and it still provides thousands of well-paid jobs in places where there aren't many of those to be had, where there aren't many alternatives. Places like Bridgend.
To avoid more of them being plunged into the horror facing that town, this government, or more likely a future one run by people with a little more concern for working people and their jobs, needs to do more than just talk about an industrial strategy. It needs to heed the GMB's call for action. These events don't just hurt the economy. They serve to widen the alarming cracks that have opened up in British society, cracks that are being exploited by some very unpleasant people.
Join our new commenting forum
Join thought-provoking conversations, follow other Independent readers and see their replies