Going with GVC would be one big spin of the roulette wheel for Bwin
Outlook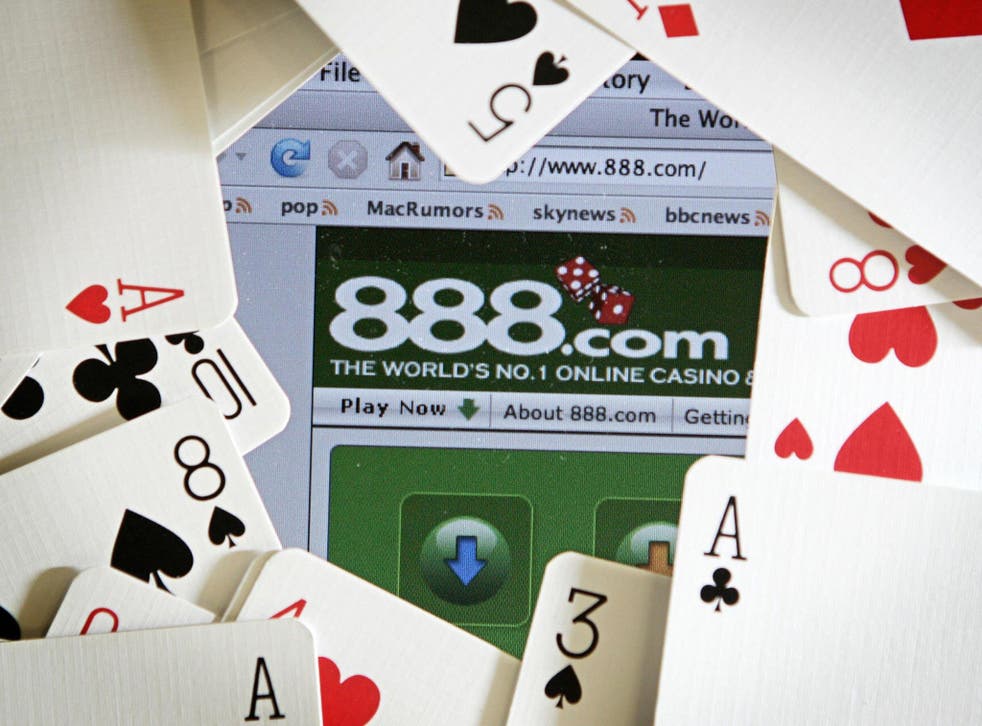 The takeover battle for the Bwin.party online gambling company has had more twists than an all-night blackjack session. To recap, Bwin's Austrian founders merged the business with Party Gaming in a widely criticised deal in 2011. After an elbow in the ribs from the activist investor Jason Ader, Bwin.party put itself up for sale last November and, eventually, received interest from two rivals.
One of these, 888, is an established, mainly casino games business which has been turned around by the veteran leisure tycoon Brian Mattingley. The other is GVC Holdings, a vehicle set up under a savvy deal maker called Kenneth Alexander to buy and merge online betting groups. Both companies are funding their offers with a mixture of cash and shares, which means Bwin's investors – including its all-powerful boss Norbert Teufelberger – have to think hard about whose stock they most want to own.
Surely on this reckoning 888 is the better option. The combined group (which would not feature Mr Teufelberger on the board) would be a big, strong player in both casino games and sports, where 888 is keen to grow.
GVC has a decent sports business in Sportingbet but it's hard to see what it's going to do with Bwin's casino operations. At first, it was going to team up on the bid with the controversial PokerStars owner Amaya. That made strategic sense, but the Amaya connection is thought to have put off blue-chip investors. Now GVC is going it alone and says it will run the casino arm itself. Personally, I can't see that happening. Far more likely is that GVC would break up the casino stuff and sell it for cash.
Although Mr Teufelberger's crew have accepted 888's 104p-a-share offer, GVC "sources" declared through the press that it was prepared to offer 130p and – get this – beat any future increased offers from 888.
This just sounds too good to be true. By some estimates, a 130p bid could involve GVC having to issue four times its current number of shares to investors to fund the deal, meaning Bwin shareholders end up with 70 per cent of the combined business and 70 per cent of the combined risk. With 888, the ownership is more like 50-50.
While Bwin has provisionally accepted the 888 offer, it is apparently now deciding whether to switch allegiance.
It should think carefully. If the market shies away from GVC and its shares fall before the deal, or the merged business turns out to be a dog, that 130p-a-share paper valuation will shrink very fast indeed. My advice to Norbert and Co? Stick.
Let's have clarity once and for all on Soma Oil & Gas
It's not always easy getting a straight answer out of Michael Howard. Ask Jeremy Paxman, who famously asked him 12 times if he had threatened to overrule the boss of the prison service.
The former Conservative leader was similarly tricky to pin down more recently when questioned by journalists about a letter he wrote last year to the government minister Michael Fallon in his new guise as chairman of his Somali company Soma Oil & Gas.
In it he described how the Soma job was "an appointment I accepted with the encouragement of the FCO".
However, the Foreign and Commonwealth Office flatly denied giving any such encouragement. There followed long and baffling verbal jousting between Lord Howard and the media about what the phrase actually meant.
Anyway, since then, a Serious Fraud Office (SFO) investigation has been launched into alleged bribery of Somali officials by Soma, following a damning, and subsequently leaked, interim report by United Nations monitors. Soma strenuously denies wrongdoing and there is no suggestion Lord Howard was involved. He is not personally under investigation by the SFO.
On Thursday, he published a letter he has written to the UN security council criticising the leak and saying the investigators completely misinterpreted Soma's payments.
In a combative accompanying press release, Soma warns that the leak left Somali officials vulnerable to attack from militants and could delay much-needed oil exploration in the cash-strapped country.
As for the investigation itself, Lord Howard writes that the UN monitors showed a "basic misunderstanding" of the oil industry and says the law firm DLA Piper advised Soma throughout on anti-corruption measures.
Besides, he adds, the payments Soma made are standard in developing countries, where staff need training before dealing with the consequences of big oil finds.
For good measure, he includes a document from another law firm, Akin Gump, describing how such payments, known as "capacity building arrangements", are often made. To my mind, the Akin Gump stuff serves little purpose beyond spin, given that the UN report itself says CBAs are "relatively common". The thing is, they usually involve funding for scholarships, training programmes and the like. Not alleged direct payments to civil servants. It isn't CBAs per se that the report criticises, it's Soma's CBAs.
Furthermore, the UN report may not be as naive as Soma claims. It cites advice and evidence drawn from "oil and gas experts, legal experts and diplomats" during its investigation, not to mention current and former Somali government officials.
Still, Soma and Lord Howard must now be given a chance to respond, preferably in a public forum.
For Somalia to move on and enjoy its oil wealth, we need clarity and transparency about Soma's actions.