As Lloyds settles with HBoS fraud whistleblower it's time to reopen debate about paying people like her
Regulators need whistleblowers to come forward but it's only too clear that doing so exposes them to great risk. They need to be compensated for that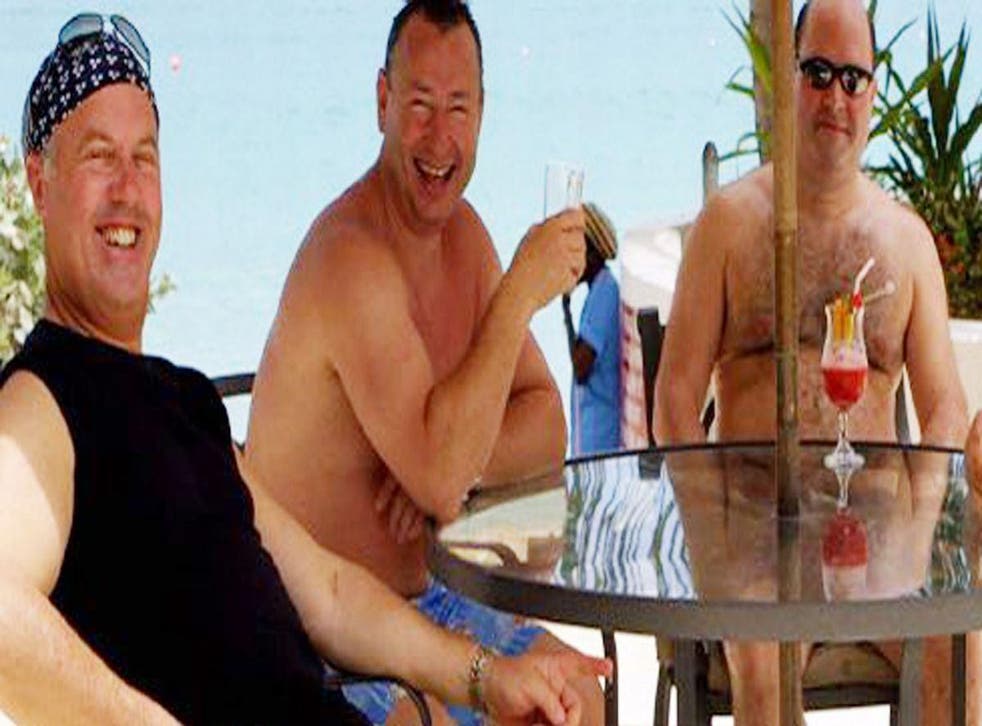 Whistleblowing at a bank can be a very risky business, as former HBOS and Lloyds risk officer Susan Masterton can surely testify.
Masterton is the author of an explosive report into the multi million pound fraud perpetrated upon numerous small businesses in the Thames Valley area by former HBOS banker Lynden Scourfield and his associates.
She'd been told to document her concerns after complaining about her treatment by Lloyds executives in the wake of her giving evidence to Thames Valley Police, which was in the midst of a £7m investigation into the scam that ultimately led to the jailing of Scourfield and several others.
The result of this was the Project Lord Turnbull report, detailing how executives at Lloyds, which took over HBOS during the financial crisis, sought to conceal the fraud.
At the time of her work's submission, Lloyds was denying its existence and refusing to compensate victims so perhaps it shouldn't come as a great surprise that things didn't go well for Masterton from there. She was put on administrative leave and never returned to the bank, later settling a case for unfair dismissal that (of course) included a gagging order.
There it might have ended, but the report leaked, making a celebrity of Masterton, at least in the financial media, and leading to a deluge of calls (her mobile phone number was included), many from aggrieved former HBOS customers.
Having called upon a non executive director to reopen the case, Lloyds has now publicly stated that she acted in "good faith at all times in assisting the Thames Valley Police investigation and in raising her concerns with the group".
It has also accepted that Masterton compiled her report "following a request from the group that she set out her concerns in writing". Previously the bank had said it hadn't commissioned the work when asked about it.
As well as a financial settlement, the report has been provided to Dame Linda Dobbs, a retired High Court judge appointed by Lloyds to consider whether the issues regarding HBOS Reading were "investigated and appropriately reported to the authorities" with whom Masterton is co-operating. The Financial Conduct Authority may also take a view.
So all's well that ends well?
Up to a point. Masterton was still put through the ringer, and endured considerable unpleasantness and pain simply through doing what was right and what someone in her position was supposed to do.
It's true that she's now been compensated for this, and she probably feels she's well out of banking (she runs a dog walking business in Scotland). But that's not always the case with people who seek to expose wrong doing at financial firms.
There is supposed to be a system in place to protect them, and there needs to be. They play an important role in nipping potential problems in the bud. The FCA relies on them.
But the existence of a case like this one, and others before it, continue to raise questions about whether it is good enough.
Coupled with the attempt by Barclays CEO Jes Staley to unmask a whistleblower, for which he was fined but kept his job, there is a very clear message being sent to those contemplating exposing wrong doing at their employers: if you're going to take the plunge you'll be taking a very, very big risk. Too big for many people, with homes, families and financial commitments.
Business news: In pictures

Show all 13
This must change. There is considerable resistance in Britain to paying whistleblowers as they do in the US. The FCA, for one, is uncomfortable about enriching people for doing the right thing. It also worries about unforeseen consequences.
It should focus more on the unforeseen consequences that continue to be endured by whistleblowers, as Ms Masterton could perhaps testify.
They need more protection. That includes financial protection.
Join our new commenting forum
Join thought-provoking conversations, follow other Independent readers and see their replies