What does HSBC's decision spell for the future of the office and our cities?
The international bank has announced it will almost halve its global workplace footprint. If others follow, the economic and social implications promise to be profound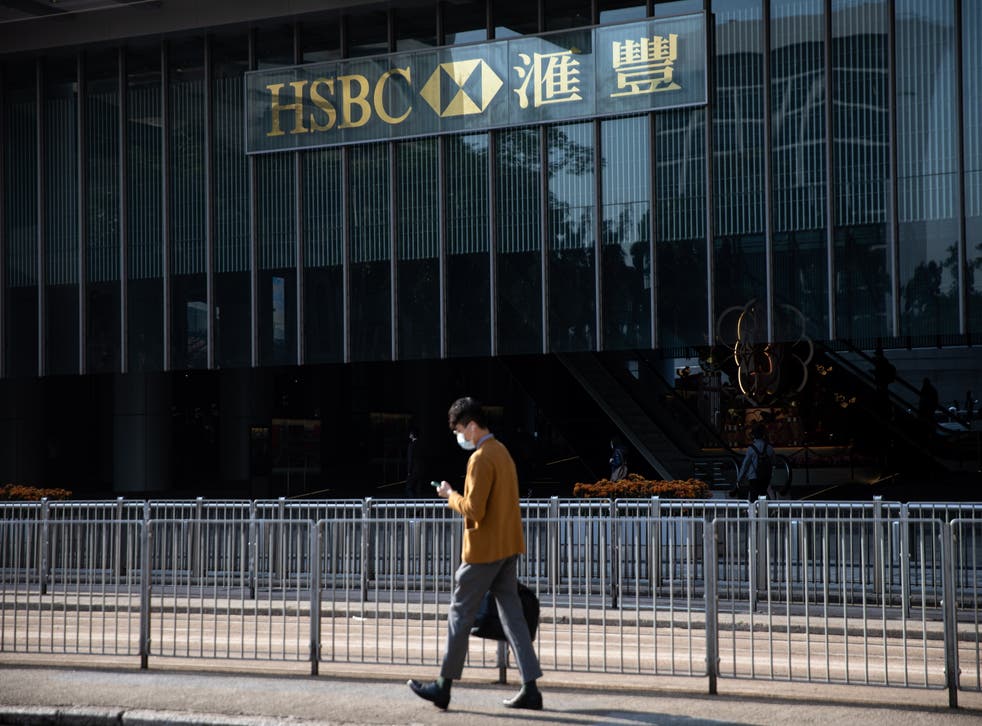 When one of the world's biggest multinational banks, with almost a quarter of a million employees, announces it is cutting almost half its office space it suggests the world of white-collar work is changing profoundly.
HSBC's chief executive says its decision to reduce international office space by 40 per cent will lead to a "very different style of working post-Covid".
Of course, as just about every office worker in the developed world knows, a very different style of working has happened already due to the great "work from home" (WFH) revolution which descended last year as the pandemic forced lockdowns across the planet, from Wuhan to Washington.
What the London-headquartered banking giant's decision this week indicates is that this could be a permanent revolution – that the old normal of office life will not be returning after vaccines have been administered and the pandemic is extinguished .
Note that some other big companies have been more conservative. Barclays and the US financial services giant JP Morgan have indicated that they are unlikely to go as far as HSBC in reducing their office footprint.
But if other big employers do follow the lead of HSBC – and Twitter has told staff in the US they can work from home "forever" – the economic and social implications promise to be profound.
In some sense senses, as people have already been experiencing, the impact will be beneficial. People will spend less on public transport, instantly increasing their disposable incomes. Those who work in big, congested, cities will probably be less stressed and fatigued by long commutes. Many workers will see more of their children and families more than they used to, with big dividends for wellbeing.
But there will be downsides too. Some workers (the better paid and older) have been able to make use of studies or spare rooms to set up their computers but others (the worse paid and more junior) have had to convert bedrooms or living room tables into makeshift desk areas. Many in the latter group will probably feel less enthusiastic about that aspect of the continuation of WFH.
While people will save on commuting expenses, their domestic expenses – home heating, phone calls, IT costs etc – will be higher. Working from home, of course, means running an office from home, too.
Younger workers, particularly the newly hired, have an additional problem in the reduction of an ability to learn from more experienced colleagues in the office. The impact on WFH on career progression is unclear. Those who are missing the camaraderie and solidarity of office life will also be sceptical of the continuation of the working patterns of the past year. This represents a potential wellbeing downgrade.
Another consideration is productivity. Studies do not suggest a major deterioration of productivity from white collar workers over the past year but some fear that the long-term capacity of organisations to innovate – through sharing and critiquing ideas in person – might be permanently hampered by permanent home working.
The wider economic impacts will be significant too. Local shops will probably benefit from more customers but businesses that cater to office workers – sandwich cafes, dry cleaners, gyms, newsagents and the like – face disaster.
Question marks would be raised about the viability of transport projects whose business plans were founded on the assumption of the steady growth of commuting.
City centres would be revolutionised, too. An exodus of office workers would create big gaps that councils would face pressure to fill, perhaps by converting office blocks into housing. That could be a boon for vibrancy in some cities, especially if housing became more affordable.
There are signs of this happening already. South Korea's government has announced plans to add 114,000 public housing units by buying empty hotels and offices and converting them and Singapore hopes to convert now-excess car parking spaces in its central business district into homes and shops.
While house prices in former commuting hotspots might adjust downwards, the desirability of more spacious properties, with bigger gardens and further out from big cities, might shoot up.
Much will depend on how extensive the shift is. This week HSBC referred to a "hybrid" system, meaning that workers will spend a few days a week in the office and a few days working from home. Surveys suggest that this is the balance that many workers would favour.
If hybrid is the new normal the economic and social adjustment would be less dramatic than a permanent shift to exclusive home-working. The challenge for firms, then, is to retain what's best and most valuable about the traditional white-collar office environment – from the point of view of both managers and workers – while shedding the rest.
Join our new commenting forum
Join thought-provoking conversations, follow other Independent readers and see their replies