Inequality has fallen, says IFS, but levels of grinding poverty are unchanged
The reason for its findings isn't that the poor are getting richer. It's just that middle and high income earners have got a bit poorer
James Moore
Chief Business Commentator
Wednesday 19 July 2017 11:11 Comments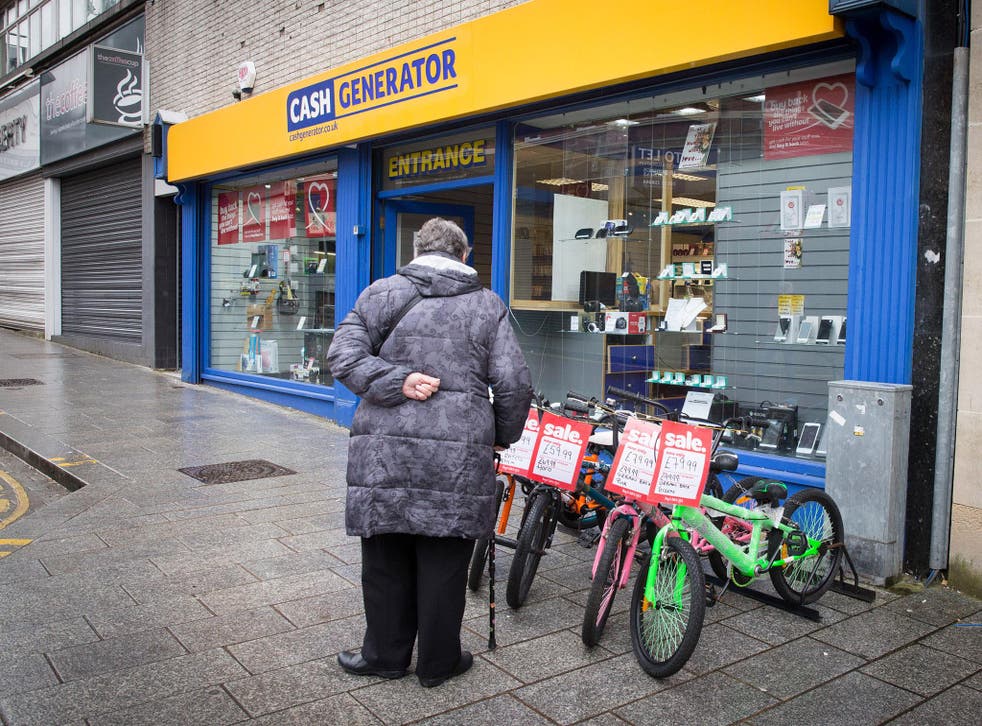 First the Resolution Foundation says that inequality is rising. Then along comes the Institute for Fiscal Studies to argue, in a report commissioned by the Joseph Rowntree Foundation, that it has fallen since 2008. What on earth are we to make of it all?
It's partly because the two organisations were looking at different things.
When the Resolution Foundation said that the wealth gap widened over the past decade in a report last month, it considered assets, estimating that 1 per cent of adults (about half a million people) own 14 per cent of the nation's.
The IFS looked at living standards, and incomes. However, when you take a closer look you realise it's findings aren't necessarily welcome.
Rising levels of employment (good) combined with a fall in what middle and high income earners make are what have reduced inequality.
That shouldn't come as too big of a surprise given the impact that the financial crisis had on Britain's substantial financial services industry, whose workers are, as a rule, well remunerated.
However, it should also be noted that the IFS report concluded that absolute poverty has changed very little over the last decade.
That's an important point.
Even if their earning power suffering has reduced inequality in Britain, most middle and high income earners are probably still managing comfortably enough, especially if they own their own homes (see the above point made by the Resolution Foundation about wealth) which have risen substantially in value.
Someone on, say, six figures will still be able live very well after even a £20,000 cut in their earnings, perhaps through a reduced bonus. Someone on, say, £30,000 who suffers something similar through, say, losing their job?
That's a different matter entirely. Even if they have a modest asset, through owning a reasonably priced home, it could come under threat.
Home repossessions are currently rather rare, but there is another reason that it is getting tough for low earners. If you have little spare income, you notice it much more when your wages are being squeezed than if you have plenty of it (as is the case with high, and some middle, earners).
There was a brief period, between 2013 and 2015, when things picked up. Incomes finally nosed ahead of inflation, and the economy seemed to be gathering steam.
That happy trend has come to an abrupt halt (hello Brexit!) and living standards are on the decline once more.
Sadly, if inequality has been reduced, it isn't because the poor are catching up, and living better through that happening. It's just that their more fortunate countrymen are a little less fortunate than they were.
Business news: In pictures

Show all 13
Regarless of that, Britain is still a grotesquely unequal society.
Those at the top, and in the middle, still live in a different world to those at the bottom.
The Grenfell fire, in the richest borough in Britain, served as a brutal reminder of that if one were needed.
Register for free to continue reading
Registration is a free and easy way to support our truly independent journalism
By registering, you will also enjoy limited access to Premium articles, exclusive newsletters, commenting, and virtual events with our leading journalists
Already have an account? sign in
Join our new commenting forum
Join thought-provoking conversations, follow other Independent readers and see their replies