JD Sports has done stunningly well. Here's why a union could help it sustain that
The only real cloud on the retailer's horizon is Channel Four's broadcast concerning conditions at its Kingsway distribution centre 
James Moore
Thursday 12 January 2017 16:56 Comments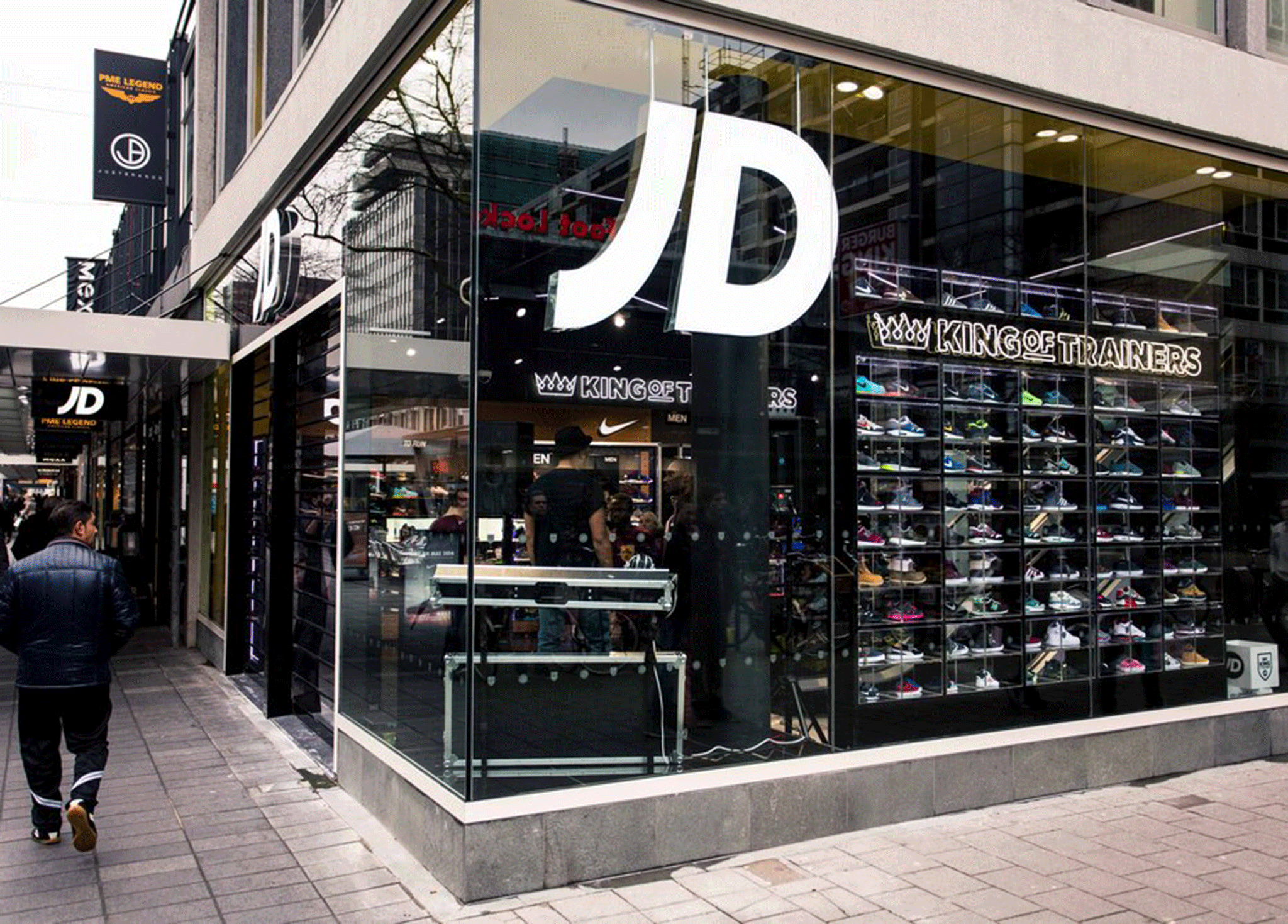 JD Sports Fashion likes to describe itself as the "King of Trainers". At the rate it's going journalists are going to have to stop adding "self-styled" to that when they write about the company.
The City's favourite sportswear retailer wowed investors and the markets by saying it expected pre tax profits to top the £200m consensus forecast of analysts by as much as 15 per cent.
There were no Christmas specific numbers, but JD did say it had carried the momentum of the first half of its financial year over into the second, with cumulative sales at stores open at least one year running 10 per cent of ahead of where they were last year.
Quite a success story, then. But it is often said that success comes at a price. Before Christmas Channel Four broadcast some disturbing footage concerning working conditions at the company's Kingsway distribution centre.
It came in the midst of the continuing shockwaves from another scandal involving working conditions and a sportswear retailer: Sports Direct. JD has been showing a clean pair of heels (sorry) to Mike Ashley's outfit and has notably distinguished itself from its down market rival in the way it conducts itself.
As it showed with its response to the Channel Four broadcast. The company described itself as "deeply disappointed and concerned" at the footage while saying it did not believe it to be "an accurate reflection of our culture, the vast majority of our people or our standards of practice and procedures".
Deloitte was duly hired to do an independent investigation under the auspices of the company's non executive directors. There has been none of the tooing and froing that there was at Sports Direct, that first hired RPC, which has done quite a bit of work for the firm, to produce a preliminary report, before then promising that an independent organisation other than RPC would be brought in to produce a follow up.
Now, I wouldn't want to pre-empt Deloitte's findings about JD, but the fact that it has been hired in the first place suggests that bosses, led by executive chairman Peter Cowgill, may not have been aware of what was going on under their noses.
It is by no means the first company with a big warehouse where problems have emerged, and where these have led to uncomfortable questions being raised about the modern workplace and employees' place within it.
It is worth asking, at this point, if JD, or Sports Direct, or any of the other companies where issues have emerged, would have received such unfavourable attention were there to have been better lines of communication between the boardroom and the shop floor. Not to put too fine a point on it, if there were to have been unions at their warehouses.
Business news: In pictures

Show all 13
Too often bosses look aghast at mere mention of the word. And yet, despite recent publicity given to rail strikes, industrial action is extremely rare in modern Britain. It is perfectly possible to establish an effective working relationship between managers and unions such that incidents like the ones Channel Four screened might better be avoided.
While celebrating their success with a new pair of Nikes, actually it's more likely to be Jimmy Choo or even something bespoke given what executives pay themselves these days, JD's bosses might like to think about that.
Register for free to continue reading
Registration is a free and easy way to support our truly independent journalism
By registering, you will also enjoy limited access to Premium articles, exclusive newsletters, commenting, and virtual events with our leading journalists
Already have an account? sign in
Join our new commenting forum
Join thought-provoking conversations, follow other Independent readers and see their replies