Jim Armitage: Congo kleptocrats' obscene pursuit of wealth is about to spread to oil
Global Outlook: The new law will replicate most of the lax conditions of the country's mining world
Jim Armitage
Saturday 07 September 2013 01:08 Comments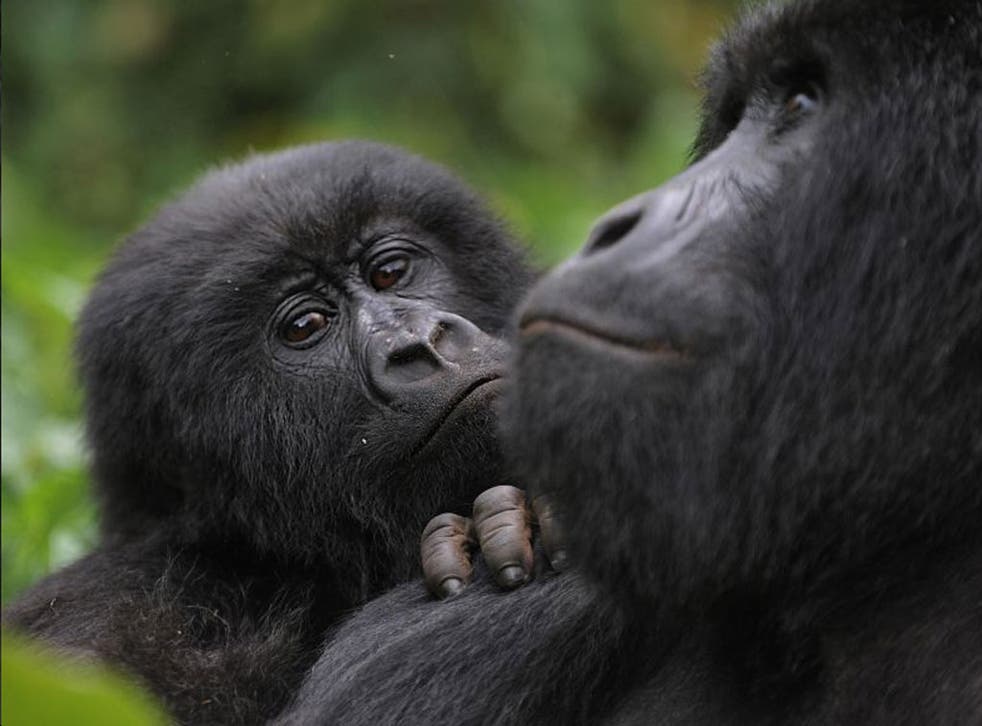 As if Congo's copper, cobalt and diamond mines had not unleashed enough corruption already, its government is about to pass a new law that could replicate the crisis in its fast-growing oil industry.
Needless to say, wealthy British exploration businesses look set to benefit. Congo's mines have been systematically sold, on the cheap, by corrupt officials to their preferred western contacts for many years. The deals or, more specifically, the backhanders that allegedly push them through have enriched the kleptocratic few at the great expense of the population of this immense, poor country.
While a handful of men have become millionaires, poverty has worsened since the 1980s. Despite the rising revenues from minerals sales throughout the commodities boom, nearly half the population is below the poverty line, and almost half those of working age are unemployed. It is an obscenity. Where the mining wealth should be raising taxes to build more schools, hospitals and sustainable businesses, it is too often being funnelled out to companies in the West, shadowy offshore trusts and corrupt officials.
A report by Kofi Annan, the former UN secretary general on the issue earlier this year estimated that the Congolese people missed out on potential income of almost $1.5bn between 2010 and 2012. His report highlighted and condemned the sales of assets through the Israeli tycoon Dan Gertler to London-listed mining group ENRC – currently in the process of retreating from the Stock Exchange after a wave of scandals.
Mr Gertler, a close friend of President Joseph Kabila and major player in the Congo minerals world, bought the assets directly from the state at an allegedly knockdown price. There was no public tender allowing the market to decide the correct price.
He then sold them on to ENRC. In the process, Mr Annan's organisation calculated, the Congolese nation missed out on hundreds of millions of dollars. Both ENRC and Mr Gertler strenuously deny any wrongdoing.
Mr Gertler has always claimed the assets were not undervalued, but the opacity with which he runs his businesses, including what critics describe as the use of complex offshore trusts, inevitably creates room for questions to be asked. Mr Kabila, Mr Gertler and ENRC have come under such widespread criticism for these and other deals that it seems astonishing that, just as Congo's oil industry gets going, it is passing a law that will allow similar cloudy deals to flourish for years to come.
According to Global Witness, the campaign group that has done more than most to understand and expose corruption in the country, the new law will replicate most of the appallingly lax conditions prevalent in its mining world. Mr Gertler, who last year was reported to have bought stakes in oil exploration rights, will be watching closely.
There is no provision for open public tenders; bidders will be allowed to be anonymous, and oil contracts will not have to be made public. All this secrecy despite the fact that these are the riches belonging to the Congolese people. Meanwhile, take a look at this bit: "For reasons of public interest, a decree deliberated in the Council of Ministers can waive the restriction measures related to [oil exploration in] protected areas and prohibited areas."
It may look fairly innocuous, but that part of Article 24 is a potential environmental H-bomb. It basically means that, in order to allow drilling in its wildlife-rich nature reserves and World Heritage Sites, all the government has to do is hold a meeting of ministers to approve it.
The proof that this is no small matter is already there for all to see. The Congolese government has granted drilling rights in the Virunga National Park, home to the rare mountain gorillas made famous by that jungle-loving trio of Dian Fossey, Sigourney Weaver and, of course, David Attenborough.
The British Government has joined Unesco and other European governments to oppose this plan. Yet it is a British company, Soco International, which looks set to be the first to start drilling under the waters of Lake Edward.
The lake's many species of fish, as well as the crocodiles, chimpanzees, elephants and lions who live around it, are highly protected by international treaties. Soco has declared that, despite the protests of so many countries and organisations, it will press ahead with its exploration.
It says it will work with the Congolese environmental agencies and government to ensure the environment remains protected. However, the oil supermajor Total, which also has an exploration licence covering part of the park, has pledged not to explore there.
Western governments, including Britain, which has said it will give Congo £790m in aid between 2010 and 2015, have been slow to pick up on the new law. They should start applying pressure, quickly.
Congo aims to increase its oil production from the current 25,000 barrels a day to 225,000. Global Witness estimates that could bring in revenues of $3bn a year for Congo. So much cash, and without proper legislation to ensure transparency, so much temptation for kickbacks.
Dust is yet to settle on potash 'kidnap' affair
Interesting to see Vladimir Putin being so conciliatory over the Belarusian potash "kidnapping" affair yesterday.
Russia and Belarus spent much of last week conducting tit-for-tat attacks on each other following the arrest in Minsk of the chief executive of Russia's Uralkali. The arrest followed Uralkali's move to abandon the cartel it had been operating with Belarus's potash giant.
Mr Putin said yesterday that it was important to avoid escalating the row, giving rise to speculation a deal may be in the offing. But that's far from clear. Alexander Lukashenko, the President of Belarus, is no fan of Mr Putin, and has backed himself into a corner somewhat with his risky strategy over the arrest.
Meanwhile, the collapse of the cartel is likely to hit potash prices hard, which suits nobody. Except perhaps Suleiman Kerimov, the football-mad major shareholder in Uralkali, who, while inflicting pain on his own company in the short term, may well have scuppered the investment plans of a host of his rivals for years to come.
Register for free to continue reading
Registration is a free and easy way to support our truly independent journalism
By registering, you will also enjoy limited access to Premium articles, exclusive newsletters, commenting, and virtual events with our leading journalists
Already have an account? sign in
Join our new commenting forum
Join thought-provoking conversations, follow other Independent readers and see their replies