Brexit Secretary Raab picks row with John Lewis in latest attempt to duck responsibility for Government's mess
Mr Raab urging people to "take responsibility" is like a drunk driver ticking off the motorist they've just ploughed into for failing to address the scratch in their paintwork.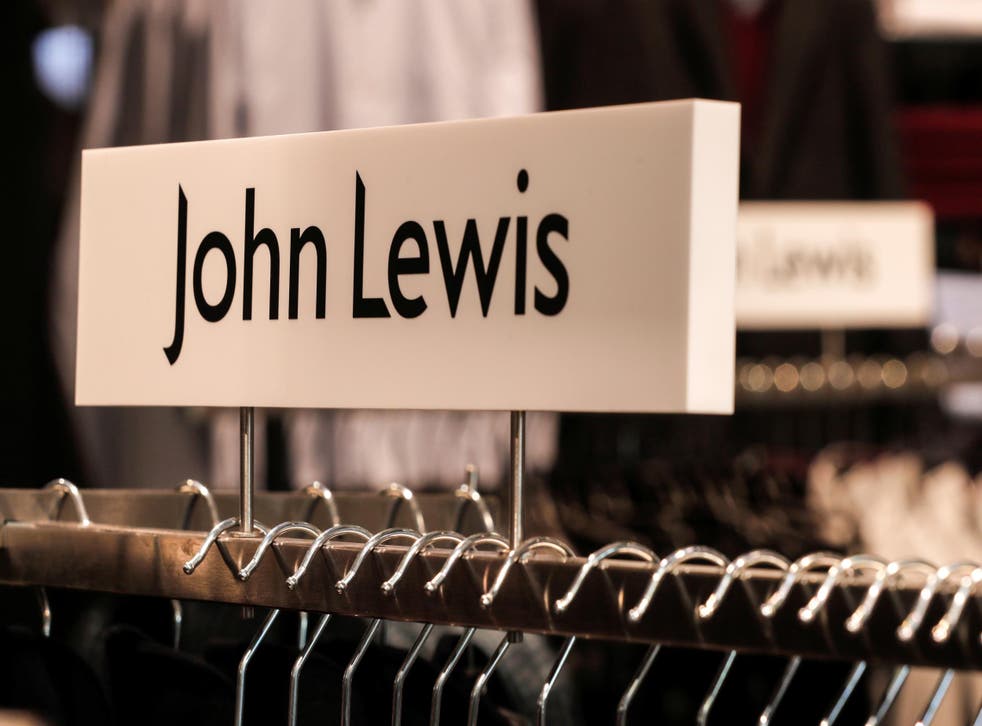 What do you do if, like Brexit Secretary Dominic Raab, you don't want to admit that you and your colleagues are dead set upon dropping a stinking pile of manure outside the homes of your country's citizens.
Simple: You try and divert attention from the mess you're creating by stoking up a good old fashioned row.
This explains Mr Raab's disgraceful volley aimed at John Lewis, the department store chain that was grappling with bad news on the day the latest ugly batch of Brexit no deal briefing papers were issued. It came the form of a 99 per cent fall in first half profits.
Mr Raab duly trotted over to the BBC to tell the broadcaster that it was a mistake for "businesses that aren't doing so well to blame Brexit".
He conceded to "some uncertainty" surrounding the negotiations having an impact, and you could almost hear the sound of the dentist getting ready to pull out his teeth as he said it.
But he then went on to say that "it's rather easy for a business to blame Brexit and the politicians rather than take responsibility for their own situation".
That last bit was just risible.
Mr Raab urging people to "take responsibility" is like a drunk driver ticking off the motorist they've just ploughed into for failing to address the scratch in their paintwork.
Brexiteers have spent the last two years refusing to take any responsibility for any part of the havoc they have already wrought on the country, while preparing the ground to blame anyone but themselves for what's yet to come.
There was some method in his madness in taking a pop at business. Over paid executives are rather prone to grab at the excuse of the day when things aren't going well. Sometimes it's the weather, sometimes it's the World Cup being on the tele, sometimes it's the World Cup not being on the tele. Often it's government policy.
But the partnership was't playing that game on this occasion, as Sir Charlie Mayfield, its chairman, sought to remind Mr Raab in a school masterly sort of way when he took to the airwaves to respond.
Sir Charlie, in point of fact, said the tumble was "mainly driven" by a squeeze in margins "in what has been the most promotional market in a decade" seen by John Lewis & Partners.
If your rivals are aggressively running promotions and you promise that you'll never knowingly be undersold then your profits are going to suffer even in a balmy economy overseen by a Government of sane and sensible people. I'm thinking of the sort of Government that would leave the likes of Mr Raab where they belong: in backbench obscurity.
What Sir Charlie did say on the subject of Brexit's contribution to the profit slump was that it had weakened the pound. That makes imports more expensive compounding the hit to profits from price matching with rivals. It ain't rocket science.
Consumers are also skittish, which inevitably affects business, and makes it harder to forecast the outlook.
Despite the profit fall, and its issues, I imagine most of the High Street's diminishing band of department store chains would still happily trade places with John Lewis.
Business news: In pictures

Show all 13
Sir Charlie is correct to say that retail has seldom been more challenging, but the partnership has an enviable brand, and a robust financial position. It has sensibly been hoarding cash and it's a fair bet to remain standing when most of its rivals have closed their doors for the last time.
What probably riled Mr Raab was that Sir Charlie warned that a no deal Brexit would be bad for Britain. But in so doing, he was only statin' the bleedin' obvious.
Mr Raab's own papers show that, however hard the minister tries to duck, and dive, and blame anyone other than himself for the godawful mess he and his pals are making of the country in which Sir Charlie and his partnership have to try and do business.
Join our new commenting forum
Join thought-provoking conversations, follow other Independent readers and see their replies