M&S shock: Retailer hires a woman to run womenswear
Having previously sold burgers, bikes and car parts, Jill McDonald wouldn't appear to be a natural fit for the role, but expectations for the business are low and she could spring a surprise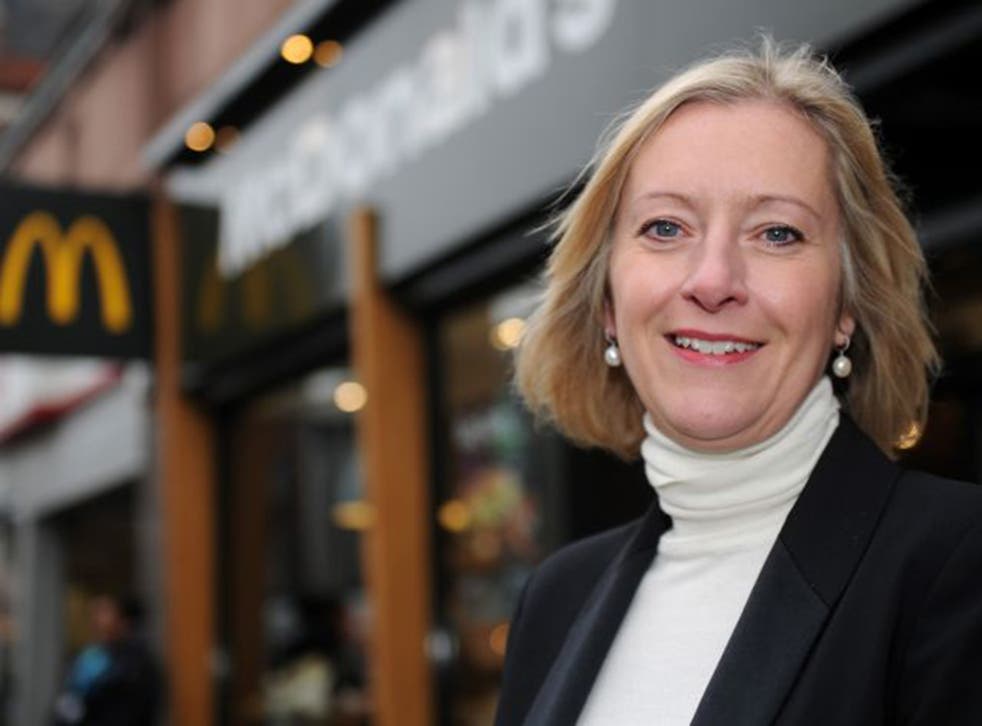 Having agreed to head Marks & Spencer's womenswear business (officially it's Clothing, Home & Beauty but we all know what that means) has Halfords chief executive Jill McDonald just committed career suicide?
Reviving what used to be the company's cornerstone has defeated a succession of high profile business people.
With his recent announcement of store closures and a strategic shift to focus on food, her new boss Steve Rowe (who has been running the operation in addition to his role as M&S group chief executive) appeared to be saying that it can't be done.
Putting the business into managed decline is how most commentators (including this one) saw that move.
Perhaps, then, it shouldn't be all that surprising that the company has struggled to find a suitable external fit (the search has been ongoing for months while Jo Jenkins has been suggested as an internal candidate) to take on the job of running it.
And perhaps it isn't surprising that it has had to settle for someone from outside the ranks of clothes retailers. If that's the business that gets you up in the morning, your passion, and the thing you want to carry on doing, you don't want to go to M&S. A couple of years on the Titanic of the high street, and you might find yourself out of the business pretty quickly.
Ms McDonald at least has retail experience. After 14 years at BA, she sold burgers as the head of the UK business of McDonalds, then it was on to bikes and car parts at Halfords. While noting that no one seems to stick around there for long, retail analyst Nick Bubb says "she never seemed completely well suited to the role".
You could argue that's just as true of M&S. But here's the thing. M&S has a long history of appointing middle aged men to run womenswear, none of whom have managed to bring about a sustainable revival.
Turning it over to a woman is a healthy, and welcome development and perhaps Ms McDonald can find the X factor that eluded her predecessors. Perhaps she can create a counter narrative to that of managed decline.
Gushing about the role (as might be expected) says she's an M&S customer.
I'm not sure many members of the 1 per cent darken its doors, but if that's genuinely true, and not just something she's saying because she has to, who knows, she might be apple to provide a fresh take on what's wrong with the business.
Ms McDonald has been given "overall profit and loss accountability for all aspects of the M&S non-Food business, from design and sourcing through to supply chain and logistics" as part of the job and she will report directly in to Mr Rowe.
Assuming that the group CEO can restrain himself from interfering, she will have every opportunity and might be just what the doctor ordered.
Business news: In pictures

Show all 13
The best card she has to play, however, is this: expectations are low.
The M&S womenswear division isn't supposed to sparkle. Even a modest improvement in its performance, the mere suggestion that a slumbering business is stirring, that'd be seen as quite something.
So perhaps Ms Donald's decision isn't as crazy as it might seem. And she will make a lot of money along the way, even if M&S remains an irrelevance. So what's not to like?

Join our new commenting forum
Join thought-provoking conversations, follow other Independent readers and see their replies