Nike calls time on Golf equipment after hitting into the rough
Decision follows Adidas putting golf brands up for sale as sport struggles to hold on to new players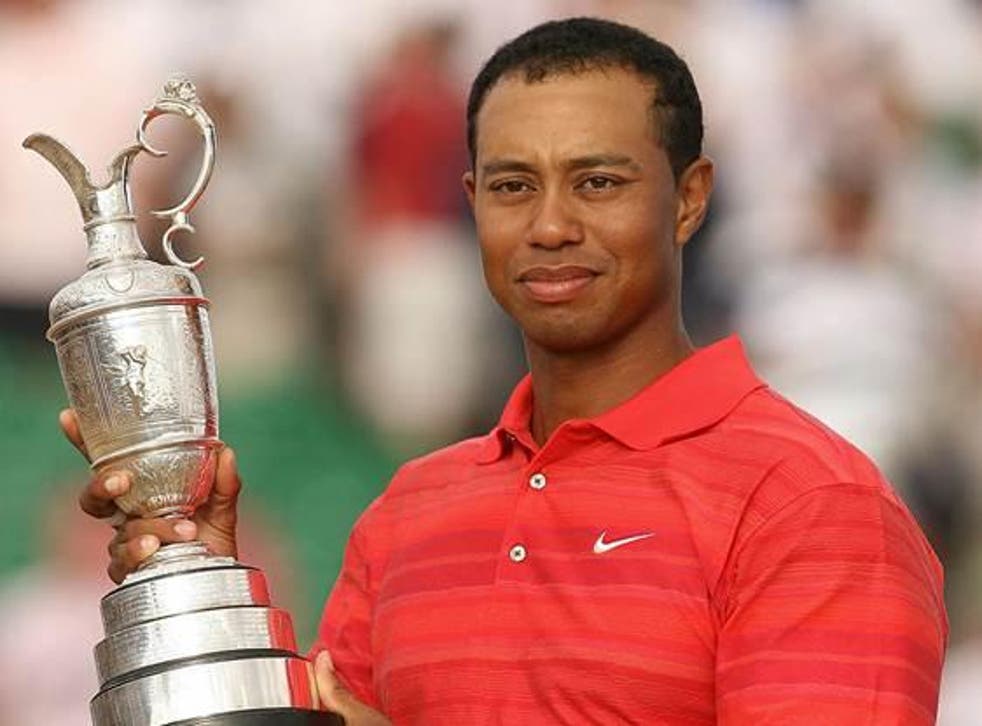 Nike is back in the clubhouse having called time on making golf equipment.
The sportswear giant finished its round with a double bogey. Its execs can at least console themselves with their pals from Adidas at the bar. Nike's European rival also hit into the rough by betting on golf. Its golf brands were put up for sale earlier this year.
It all looked so different back in 1996 when, as is its wont, Nike sunk its hooks into the player who would become game's biggest star: Tiger Woods.
Handing $40m (£30m) to a relatively unproven 19-year-old was a big risk, but the reward was huge. Woods became not just golf's biggest star. At one point he was sport's biggest star, the world's most marketable athlete.
Young, clean cut, and black, he provided a counter-narrative to the antediluvian image of a game dominated by middle-aged, middle-class white men not overly fond of sharing their pastime.
Woods also became synonymous with the Nike Golf brand. The sportswear company managed to have him wearing its gear even when he was endorsing other products.
The business relationship has remained intact despite Woods' reputation being tarnished as a result of a tawdry sex scandal, and his no longer cutting it on course.
But Nike sought insurance, going big on Rory McIlroy, the leading hope of a new generation of golfers, with a £150m investment. Woods-proofing the brand?
Trouble is McIlroy's performances – he missed the cut at last month's US PGA Championship – have stalled just as Nike Golf's performance has stalled. It is one of the sportswear giant's worst performing divisions by revenue, the only one to have seen it declining for the last three years. The $706m total for the fiscal 2016 year was the lowest since 2011.
With Nike Golf needing a win, and its two biggest stars struggling, Nike's other golfers have failed to find the fairway. Its team has endured a dry spell of eight majors and counting. That two year drought at the tournaments that count has led to people talking about a Nike curse.
However, the problems for its golf business go way beyond that. Lots of Americas are trying the sport. The National Golf Foundation's figures showed 2.2m Americans aged six and above played for the first time in 2015, the most since 2002. The overall number of rounds also grew. However, the overall number of players fell by 600,000. It is the committed, regular players who spend money on equipment. Unfortunately newcomers aren't being converted into long-term, committed players.
Woods summed up the problem in a March interview: "It's just stagnant. We have people come into the game but they exit the game. There's no sustainability."
Millennials seem to agree with the oft quoted description of golf as "a good walk spoiled". They'd rather run, which accounts for a shade above of $5bn in Nike revenues. Or play basketball (a Nike staple).
A declining business making equipment for a declining sport? Not a happy combination. No wonder Nike has pulled the plug. No wonder Adidas pulled the plug.
Business news: In pictures

Show all 13
Nike says it still plans to sell golf clothes and footwear, but it is taking heat there too, as the increasingly competitive Under Armour parks its tanks on greens that used to be Nike's.
Under Armour is suddenly all over the place, so it's not just in golf that Nike needs to raise its game.
Join our new commenting forum
Join thought-provoking conversations, follow other Independent readers and see their replies