City drops the ball as Persimmon narrowly wins AGM pay vote despite uproar over CEO's £100m
The advisory vote won the support of 51.5 per cent of investors, but there were an unusually high number of abstentions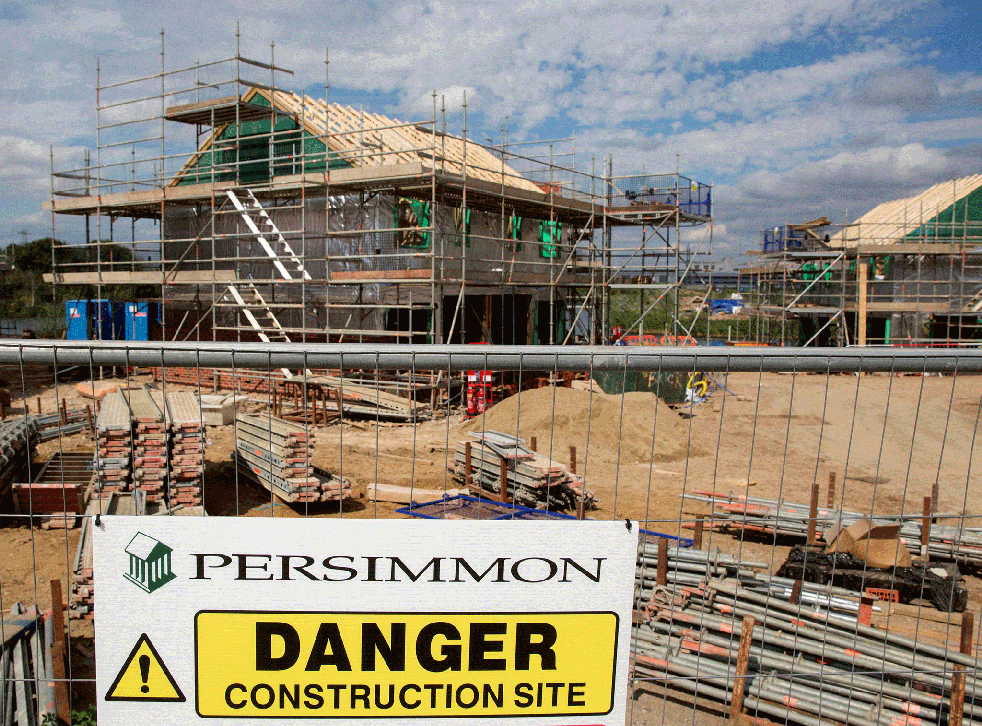 Just how absurd does a CEO's package have to get for shareholders to vote against the remuneration report of the company that employs them?
It's fair to ask that question in the wake of the furore over Persimmon Homes handing a bonus worth more than £100m to CEO Jeff Fairburn.
The advisory vote on the company's pay report at its York AGM was a close run thing, but in the end the builder won the day with 51.5 per cent voting in favour, 48.5 per cent opposed.
There were an unusually high number of abstentions, which is what the more gutless among the City's big investors like to do when they want to "send a message".
For the record the votes withheld amounted to 64.8m with 74.5m in favour and 70.2m against.
Before you ask, no I don't know what the point of abstaining in an advisory vote is either.
As I've written previously, it's not that the company hasn't done well. However, its recent success has been built on the back of the government's help to buy policy which has drawn more first time buyers into the housing market without a corresponding increase in new homes.
Market forces, rather than the efforts of Mr Fairburn and his team, thus juiced Persimmon's selling prices and sales, leading to bumper profits, and an uncapped bonanza for him and his executive team. Just over 100 of them shared £600m in total when they really needed only to keep steady hands on the tiller to get paid.
One big institution, Aberdeen Standard Investments, was sufficiently unhappy with what went on at the company for its head of stewardship to actually attend the event, which is very rare.
As part of an extended and cogent criticism of the company's pay practice, Euan Stirling said: "Company directors have a legal responsibility to act in the best long-term interests of the company that employs them.
"Today's remuneration results suggest that the executive directors at Persimmon have lost sight of that because the long-term success of the company is being endangered by the reputational damage associated with grossly excessive pay!"
Quite.
And yet still the company was able to win the day, although it will find its name on the government's naughty step, set up to name and shame companies that endure shareholder revolts of 20 per cent or more.
How did this happen?
The chairman who presided over the package, Nicholas Wrigley, had resigned as had Jonathan Davie, senior independent director and chairman of the remuneration committee.
Mr Fairburn gave up £25m and promised to make charitable donations. A couple of his colleagues passed on a proportion of their money too.
But at issue is the quantum and it's still in the ball park labelled "unjustifiable".
Business news: In pictures

Show all 13
Interim chairman Nigel Mills told the meeting how terribly sorry he was, but sorry doesn't fix it.
Meanwhile the City's big investors have allowed themselves to be bought off cheaply.
That message will be heard by others. Corporate fat cats will take from it that if they issue the odd apology and give a bit back, they can lap up tankers full of cream at the expense of people like you and me, who pay good money to institutions to look after our pensions and savings only to have them ignore their fiduciary duty to us when situations like this crop up.

Register for free to continue reading
Registration is a free and easy way to support our truly independent journalism
By registering, you will also enjoy limited access to Premium articles, exclusive newsletters, commenting, and virtual events with our leading journalists
Already have an account? sign in
Register for free to continue reading
Registration is a free and easy way to support our truly independent journalism
By registering, you will also enjoy limited access to Premium articles, exclusive newsletters, commenting, and virtual events with our leading journalists
Already have an account? sign in
Join our new commenting forum
Join thought-provoking conversations, follow other Independent readers and see their replies