PPI: It's victory for bankers as FCA caves into pressure and time bars claims
If a thief stole an heirloom, they wouldn't get to keep it if you only discovered the theft years later. But the rules work differently in financial services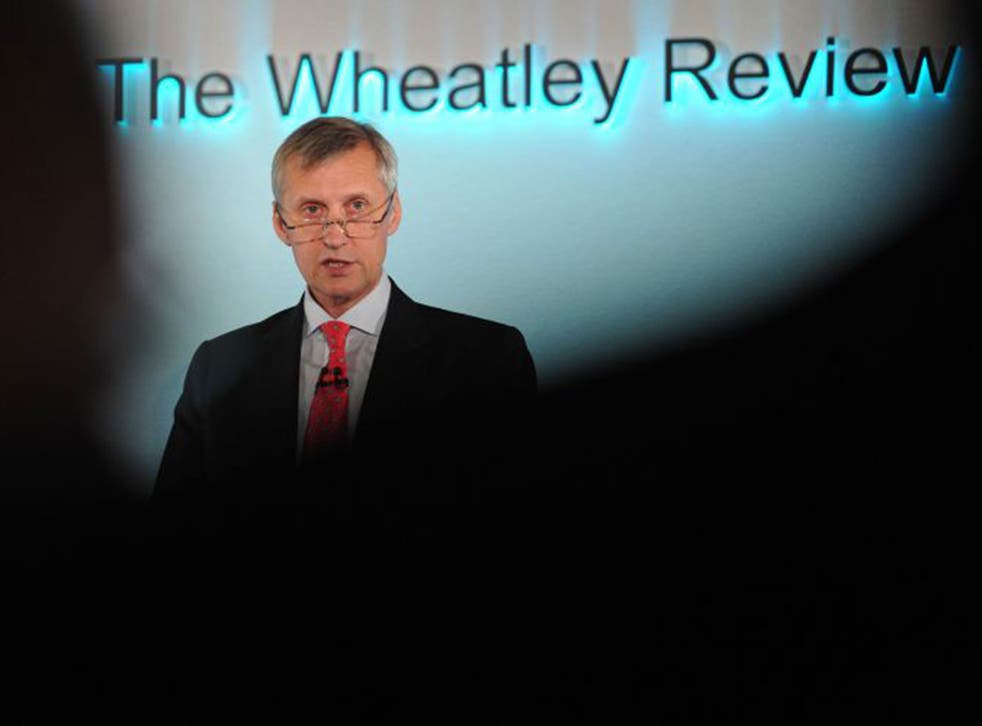 The end is in sight for the PPI scandal. "Hooray," will be the banks' response to the Financial Conduct Authority (FCA) confirming plans to impose a deadline for filing PPI mis-selling claims.
It can't be much fun getting up before your investors to tell them your business would be doing rather well were it not for the need to top up the compo pile yet again.
The price exacted by the FCA for this is the launch of a campaign designed to encourage those who haven't already come forward to get the paperwork filed by August 29 2019. Banks will hand over £40m to fund it. Some people will be eligible to have their claims looked at again too.
The noise around the PPI scandal, and people's (understandable) unwillingness to deal with pestilential claims outfits that call their mobile phones at all hours has, the regulator feels, led many to put off claiming. It says the time bar will motivate them to take action and get their money.
The trouble is, lots of people may simply ignore the campaign and that means they will lose out for good.
More fool them, you might say.
But let's look at what caused the PPI scandal. There is a huge imbalance in terms of the knowledge, wealth and power to the advantage of financial institutions over their consumers.
Time and again, the former have used that to rip off the latter. It is for that reason that the industry has to be tightly regulated. It has repeatedly proved that it can't be trusted.
Now, PPI was a rip-off. A study by the Office of Fair Trading back in 2006 revealed that banks were typically paying as little as 20 per cent of the premiums they were taking in claims. To put it in perspective, that figure can easily be in the 90s for more typical personal lines insurance policies.
At a time of cut-throat competition, when products such as personal loans weren't producing the profits to keep shareholders happy, the banks, as they often do, found a way to tack on an extra: PPI.
You can see the same tactic at work in current accounts, with the extra being the punitive charges levied for unauthorised overdrafts.
PPI sounded like a good idea to many people: if the worst were to happen it would, in theory, keep the repayments up and the wolf from the door. But policies were expensive, provided poor cover and contained so many exclusions a lot of people couldn't claim at all.
So a rip-off. And one that relied on high pressure sales, even compulsory purchase alongside loans, to sucker people in, with the small print ensuring that they'd be unlikely to ever derive any value from it.
Now, if a big powerful financial institution turns you over, it should compensate you for doing so. And there is no earthly reason why that should be time barred. You should be able to claim when you feel ready to do so and your bank should hand over the money that is rightfully yours.
What the FCA is allowing the industry to do is to say sorry buddy, this money we unfairly took from you, it's not yours any more because you've left it too late.
Imagine if a "friend" pinched a family heirloom when your back was turned and you didn't notice. A ring, perhaps. Ten years later you see it on their finger. "Hang on," you say, "I wondered where that had gone. It's mine, give it back, and while we're at it, we'll get the police down here."
You'd rightly be furious if the officer responding to your call were to say, "tough luck my friend, your claim on that ring is time barred. It's theirs now."
It is for that reason that statutes of limitations, more common in the US than they are here, are usually a bad idea and should only be imposed in very rare, and specific circumstances.
Business news: In pictures

Show all 13
The trouble is, of course, that the industry's lobbyists and executives have moaned and complained and bitched about PPI every time they've had a chance to speak to ministers. This needs to be over! It's getting us down!
That has been heard, and their complaints have been passed on to the FCA, which has duly responded.
It should have resisted, but if you want to know happens to FCA bosses seen as too tough on Britain's beloved banking industry, look at what happened to Martin Wheatley, who was shoved out of the door by former Chancellor George Osborne when his contract came up for renewal.
Register for free to continue reading
Registration is a free and easy way to support our truly independent journalism
By registering, you will also enjoy limited access to Premium articles, exclusive newsletters, commenting, and virtual events with our leading journalists
Already have an account? sign in
Register for free to continue reading
Registration is a free and easy way to support our truly independent journalism
By registering, you will also enjoy limited access to Premium articles, exclusive newsletters, commenting, and virtual events with our leading journalists
Already have an account? sign in
Join our new commenting forum
Join thought-provoking conversations, follow other Independent readers and see their replies