RBS fine kitty topped up with another £3bn. There may be more to come
The money set aside to cover a potentially huge fine from the US is starting to look as if it's in the right ball park, but this probably won't be the last time it's added to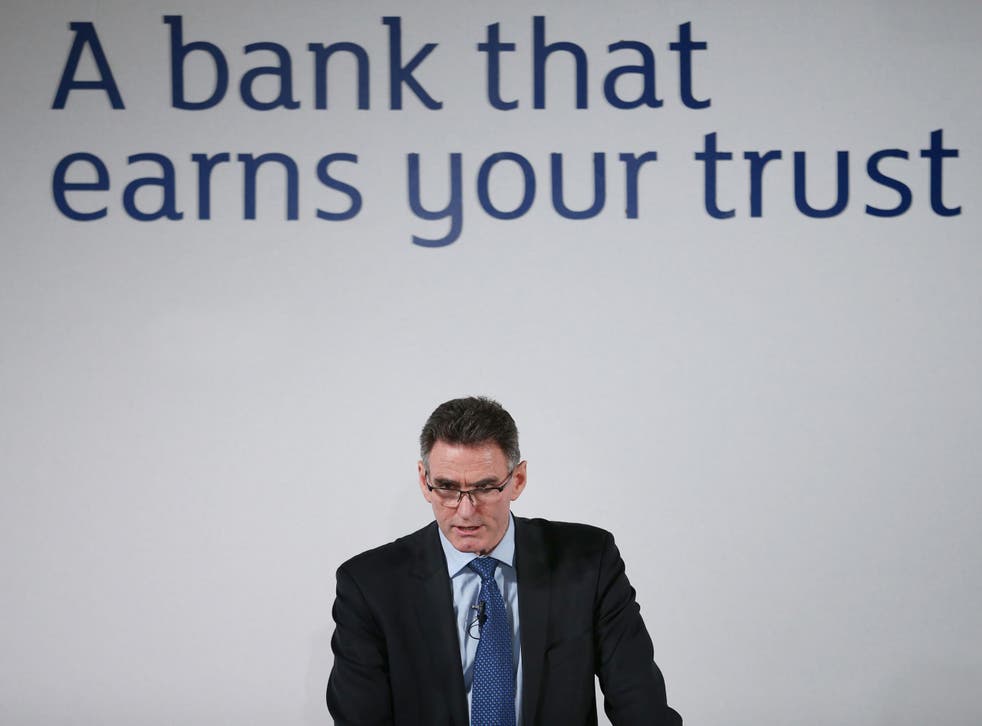 You can imagine the conversation between Ross McEwan, chief executive of Royal Bank of Scotland, and Sir Howard Davies, his chairman.
"Sir Howard, this fine from the US Department of Justice is going to be a real killer. We're going to be talking about pass misconduct for another year at least."
"Yes, it does rather mess it up for us when we try and talk about trust and safe banks."
"Oh, it kills me. It really does. So, anyway, we've nowhere near enough in the kitty. Do you think you could tap your friends in Government to get Theresa May to put in a word with the Donald for us?"
"I could try. But I think she's got rather bigger issues to talk with him about."
"Blast. I thought you'd say that. Best we chuck another £3bn onto the pile then."
"Looks that way. Still on for golf at the weekend?"
It's actually more like £3.1bn. But you get the picture and even with the grand total now standing at £6.7bn, that might not be enough.
Deutsche Bank got away with just under £6bn, but Deutsche Bank didn't have such a big business packaging up and flogging dodgy mortgages during the financial crisis as RBS did.
Deutsche also got the deal done before Mr Trump's elevation. Settlements with the DoJ were extremely tough to predict during the administration of his predecessor, Barack Obama. Now all bets are off and the only thing that is for certain is that RBS can't count on the new administration being nice to a Brit bank just because its President has been playing footsie with the Prime Minister over dinner.
There's a good chance that my fictional conversation between the RBS CEO and chairman will be repeated before any settlement is signed. The final bill has been put at anything between $12bn (£9.5bn) and $20bn (£15.8bn). All that tells you is that the forecasters don't have the faintest idea.
The provisions RBS has set aside do at least now seem to be in the right ball park. But I wouldn't be at all confident that they're enough to cover hot dogs, and beer, and a souvenir jersey from the shop on the way out.
"Putting our legacy litigation issues behind us, including those relating to US residential mortgage-backed securities, remains a key part of our strategy. It is our priority to seek the best outcome for our shareholders, customers and employees," said Mr McEwan.
Business news: In pictures

Show all 13
Let's be clear here. In addition to the DoJ, there remains a shareholder lawsuit and the fallout from the shabby treatment of distressed business borrowers to deal with, and they're just the things that I pulled from the top of my head, without the help of Google.
You have to sympathise with Mr McEwan a bit because "putting our legacy litigation issues behind us" is not just a key part of the RBS strategy. It is the key part of the RBS strategy. He's not so much running a bank as he is a compensation and fine pot.
RBS will remain that for some time to come. Best keep that kitty open.
Register for free to continue reading
Registration is a free and easy way to support our truly independent journalism
By registering, you will also enjoy limited access to Premium articles, exclusive newsletters, commenting, and virtual events with our leading journalists
Already have an account? sign in
Register for free to continue reading
Registration is a free and easy way to support our truly independent journalism
By registering, you will also enjoy limited access to Premium articles, exclusive newsletters, commenting, and virtual events with our leading journalists
Already have an account? sign in
Join our new commenting forum
Join thought-provoking conversations, follow other Independent readers and see their replies