Sainsbury's shelters from storm as other supermarkets slap on sunscreen
While rivals' checkouts are buzzing, the latest data shows CEO Mike Coupe's chain is struggling as he tries to pull off a mega merger with Asda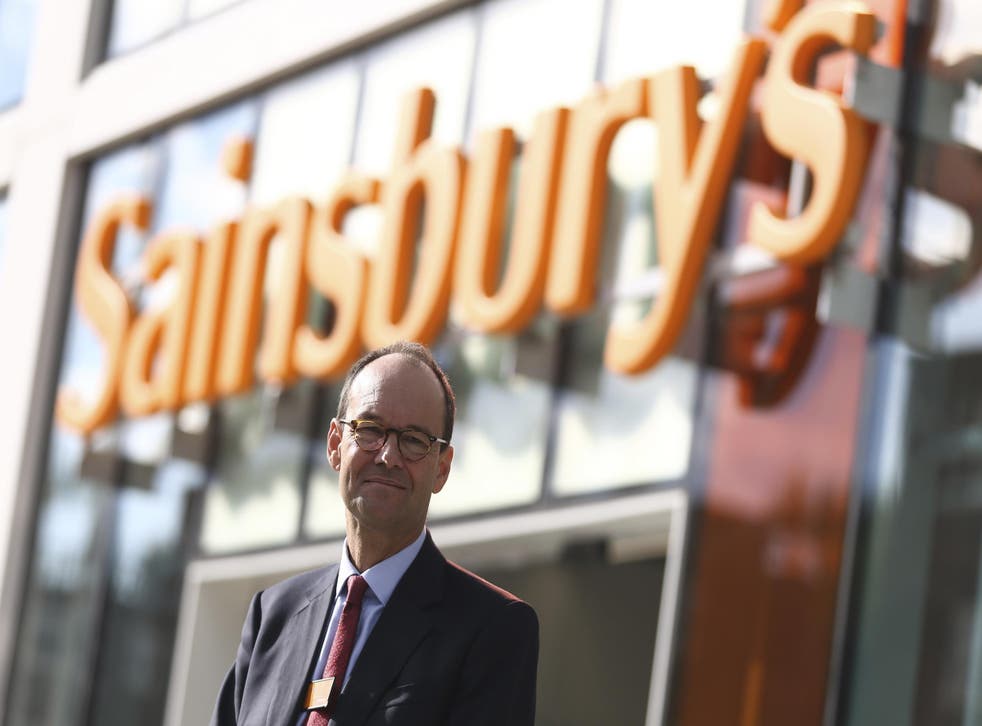 These are apparently salad days for the supermarkets, and not just because they tend to sell more of the healthy green stuff in the sunshine.
According to Kantar Worldpanel's latest snapshot of the market, they've now enjoyed more than two years of sustained growth.
The numbers, for the 12 weeks to 17 June 2018, predate the recent hot spell, and England's upbeat start to the World Cup, which should be good for drinks departments, and a match-winning follow up when the next set comes out.
In total, half a billion pounds more was spent over the period when compared to this time last year; a full shopping basket indeed.
And yet, amid all this bonhomie, there was one notable exception: Sainsbury's.
There was something for nearly all of them to like in Kantar's survey, even Waitrose, which, while it recorded growth of just 0.1 per cent, could at least celebrate an unbroken streak of expansion dating back to July 2009.
Its sometime rival for the hearts of the middle classes, however, stuck out like a sore thumb with a 0.2 per cent fall in sales. Market share, meanwhile, slipped from 16 per cent to 15.6 per cent.
If Sainsbury's carries on like this it will eventually undertake Asda, its reviving prospective merger partner. The latter turned in growth of 1.8 per cent, but because that was less than the market's its share fell a bit, affording Sainsbury's a little breathing room. But only a little.
At this stage, strugglers always like to point out that Kantar's data is based on a survey, albeit a very comprehensive one. But while its numbers are unofficial, they're closely watched for a reason.
Sainsbury's CEO Mike Coupe is locked in a holding pattern for a year, while the competition watchdog conducts a deep dive into his merger with Asda. He has to take his licks before MPs (as do Asda bosses), keep nervy staff and their unions on board, and spend hours on end closeted with lawyers; trying to craft an explanation for why he shouldn't have to flog so many stores where the duo will be in a de facto local monopoly after their marriage that people will start to wonder whether the whole thing was worth it.
This is having an impact on the core business.
Business news: In pictures

Show all 13
I once likened Mr Coupe's pursuit of Argos to my daughter's festive pursuit of Blu Blu, a great monstrosity of a cuddly blue dolphin that, as my wife predicted, was seldom used after an admittedly joyful initial infatuation.
Argos looks a bit better than that now, because, while the numbers have been up and down, Mr Coupe didn't pay very much for it and the concessions opening in Sainsbury's shops have potential.
It also gave Mr Coupe some M&A props, handy when you're trying to pull off a mega deal. That deal might turn out to be the real Blu Blu unless he and his team can stop what's starting to look like rot. He can certainly forget singing his favourite ditty – "We're in the Money" – in front of any TV cameras until there's a bit more flowing through his tills.
Join our new commenting forum
Join thought-provoking conversations, follow other Independent readers and see their replies