Thomas Cook turn has turned up the heat on SeaWorld ahead of a crucial set of results
SeaWorld shares leapt after the theme park operator surprised on the upside in the first three months of the year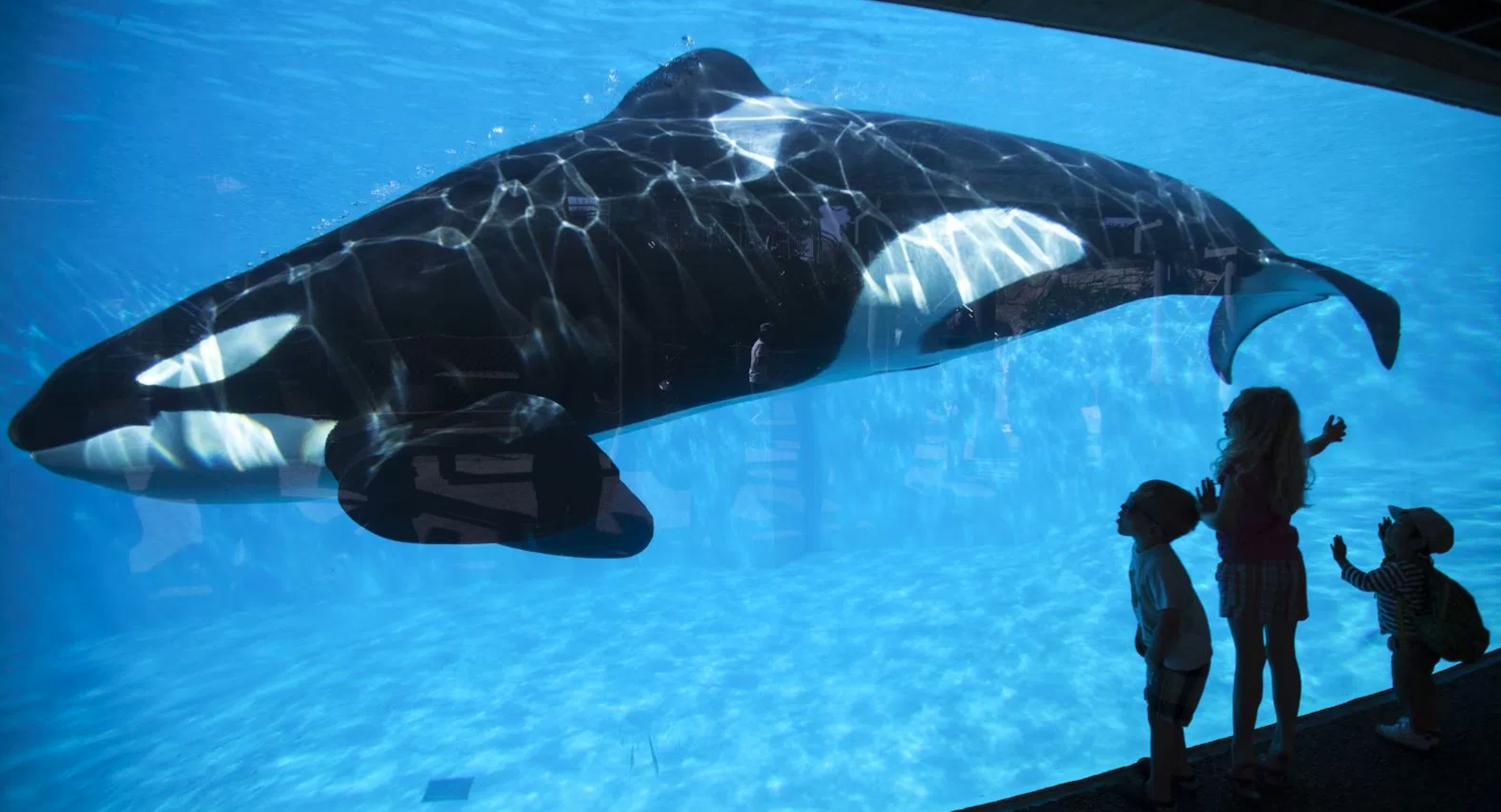 Just as if it looked like the controversial theme park operator SeaWorld might be out of the oven, Thomas Cook has turned up the heat again.
The UK tour operator is to stop selling tickets to marine parks that keep killer whales, or Orcas, in captivity, citing animal welfare concerns and the views of 90 per cent of its customers.
There are European parks that keep killer whales (which Thomas Cook will also stop transacting with), but SeaWorld is the market's big gun.
The company has been labouring under a brutal backlash ever since the release of 'Blackfish', a chilling 2013 documentary film directed by Gabriela Cowperthwaite that focussed on lives of the whales in captivity, and in particular Tilikum, a SeaWolrd bull killer whale linked to a number of deaths, who passed away last year.
It launched a ferocious fightback in its wake, publishing a long list of criticisms and puffing up its "SeaWorld Cares" website.
However, it failed to prevent the shares from taking a dive, along with visitor numbers and earnings, ushering a period of financial uncertainty that extended to the boardroom.
The company has still not announced a full time replacement for CEO Joel Manby, who departed in February having originally been brought in to stabilise the situation.
Then this year's first quarter earnings arrived and, quite out of the ocean blue, things started to look up.
Traditionally a slow quarter, when a number of its parks aren't even open, revenues were nonetheless quite a bit better than Wall Street had predicted, and visitor numbers were up.
The shares duly leapt like one of SeaWorld's pool bound inmates, which critics want to see placed in a sea pen so they can live out the remainder of their lives in a larger environment than facilities described as equating to a bathtub to animals that can travel as much to 100 kilometres in a day in the wild.
With the stock more than 50 per cent up on the year, the next scheduled update on Monday August 1, was being billed as something of an acid test that might show whether the first part of the year represented of a false dawn or was the harbinger of better times.
The decision by a Brit travel company to walk away, citing the stick the company's critics have been using to batter it with, won't have any impact on those numbers, nor will it kill a company that has dealt with far worse, not least a vocal celebrity boycott that has seen several high profile recording artists cancelling shows at its parks.
Business news: In pictures
Show all 13
But it must still have felt like a nasty bite to those hoping the worst was over.
In reality the issue will continue to dog SeaWorld and its bosses unless and until they change their approach.
Even though captive killer whale breeding ceased a couple of years ago, they still seem wedded to the idea of keeping the animals in tanks and aggressively defending the practice. Thomas Cook's welcome move is a reminder of how dated that is, if they could but see it.
Join our commenting forum
Join thought-provoking conversations, follow other Independent readers and see their replies