Government's suprise decision to review new nuclear plant at Hinkley Point sends out bad message to business
There are legitimate concerns about the project but it's no wonder unions have described the way the approval process has been handled as "bonkers"
James Moore
Friday 29 July 2016 18:06 Comments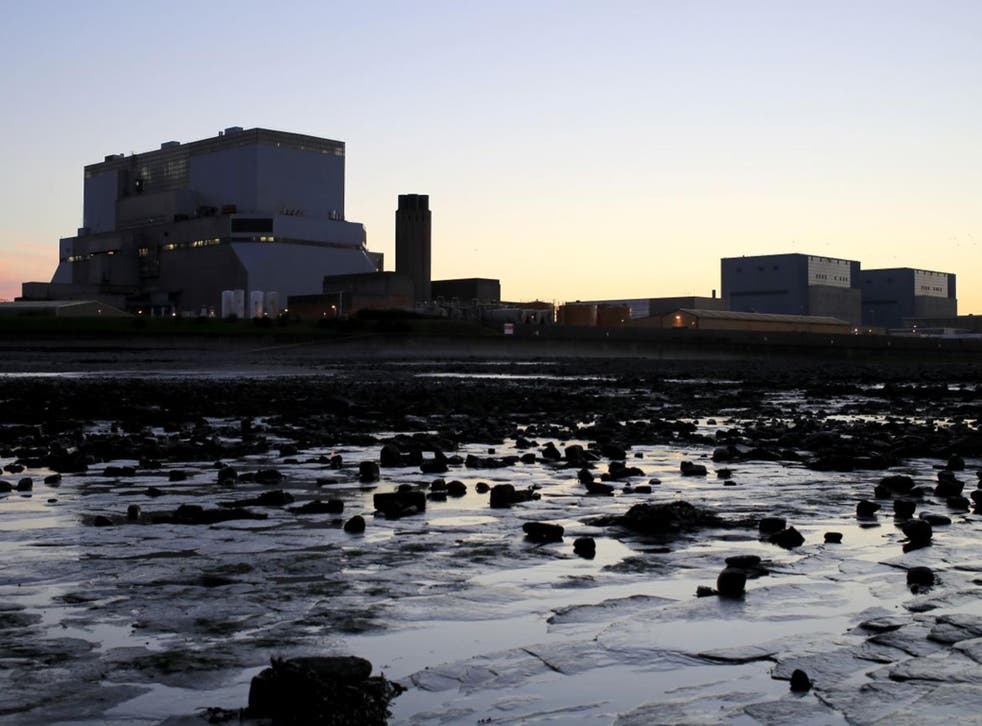 I suppose we should have expected something like this to happen given the project's history. Yes, the plans to build Britain's first new nuclear reactor in a generation are on on hold again.
The Government is now not expected to make a final decision on Hinkley Point C until the Autumn. However, I wouldn't put money on that timetable being adhered to.
I feel slightly conflicted about ministers' decision to put the project under review having twice raised concerns about it in the wake of a troubling report from the National Audit Office.
The watchdog warned that energy consumers and taxpayers could face a bill of more than £30bn as a result of the financing and price guarantees that have been handed to the project's shareholders.
Chief among them is EDF, the French state backed energy company that only agreed to proceed on Thursday after months of delay and two board level resignations, including that of its finance director.
Given all that, surely a review is only sensible?
Here's the problem. Barely had Chancellor Philip Hammond got his feet under his new desk at Number 11 Downing Street and he was giving Hinkley his backing. There have been no indications of the Government getting cold feet since then. If the reports are to be believed, it is still essentially in favour and the review should't be "over-interpreted".
EDF, meanwhile, is making positive noises. You do rather wonder if its public expressions of confidence in Theresa May's Government are being reflected in private. Not to mention what EDF's Chinese partners feel about all this. They'd arrived to sign the contracts only to find that the papers taken off the table.
This seems to be about the Prime Minister making it clear that she and her Government are in charge.
Business news: In pictures

Show all 13
The problem is the way she's gone about it. It sends out sends a pretty poor message out to business about the Government's reliability as a partner post Brexit when it badly needs to get business on side.
If the Government had doubts - understandable given the NAO report - it should have been up front about them and set the review in train before Mr Hammond told the world he backed the project. As it is we have the worst of all worlds
No wonder the GMB national secretary Justin Bowden, a vocal supporter given the jobs the project will create if it is ever approved, described the delay as "bewildering and bonkers". It's hard to disagree with that assessment.
Register for free to continue reading
Registration is a free and easy way to support our truly independent journalism
By registering, you will also enjoy limited access to Premium articles, exclusive newsletters, commenting, and virtual events with our leading journalists
Already have an account? sign in
Join our new commenting forum
Join thought-provoking conversations, follow other Independent readers and see their replies