The new wave of green power is bubbling under in Swansea Bay
Parliamentary Business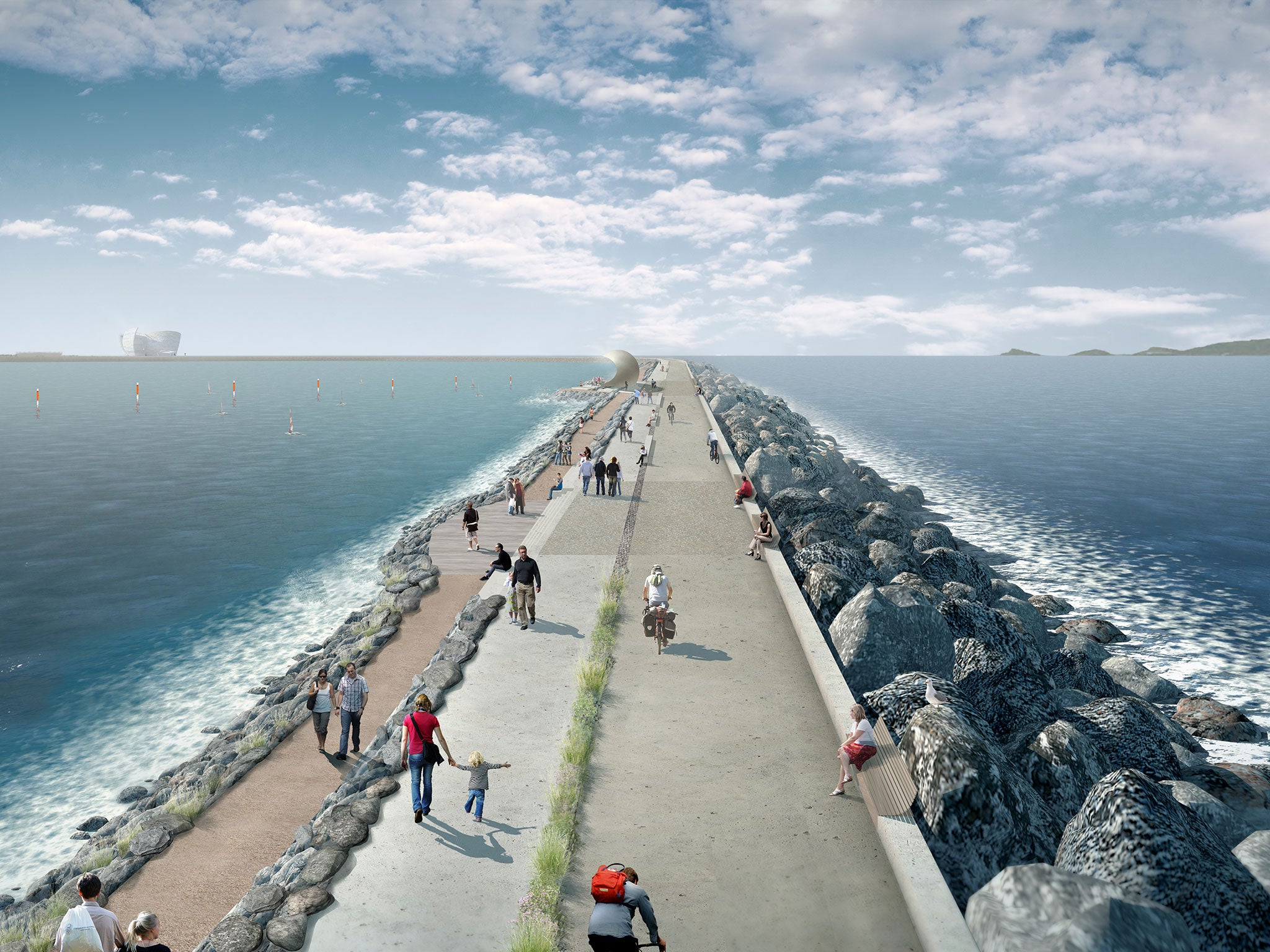 We should hear plenty about infrastructure investment in George Osborne's Spending Review and Autumn Statement, with the High Speed 2 railway, "Northern Powerhouse" and a fleet of new nuclear stations all likely to be name-checked.
But one notable omission in the Chancellor's speech a could be the Swansea Bay tidal lagoon. This £1bn project is the brainchild of Gloucester-based Tidal Lagoon Power (TLP) and is backed by around £200m of equity cheques from the Prudential and InfraRed Capital Partners.
The first of its type in the world, a man-made breakwater would create power from tidal movement, with hydro-turbines generating electricity when water flows through the blades. Once operational, TLP executives hope to roll out another five of these plants along the west coast of England and Wales and generate around 8 per cent of the UK's electricity.
The idea is unique and therefore unproven, so, unsurprisingly, it has been hit by difficulties. Planning permission was obtained in June, but the start of construction has been delayed from spring next year to 2017.
There have been protracted talks with officials at the Department of Energy and Climate Change (DECC), and these could be slowed still further by the cull of 200 civil servants – one in eight of the department's staff – as part of the settlement that Energy Secretary Amber Rudd has negotiated with the Treasury.
Although the project would replace dated carbon-based power plants and so help the Government meet renewable energy targets, the DECC is nevertheless vetting some of TLP's claims. Officials want to make sure that dumping construction materials into Swansea Bay will not have too many ill-effects on fish and the broader ecosystem, and also want to verify the private investment case for a project whose price tag has nearly doubled from the initial estimates.
Most important, they are unsure about suggestions that this technology could be Britain's next great export, and need to be convinced that overseas governments really are interested in snapping up TLP's intellectual property once Swansea Bay is operational and proven to work.
TLP and the Government would liked to have confirmed some advances in the project as part of the announcements, which also come in the week before the Paris climate change talks. Billed as one of the most important environmental summits in history, showcasing the turbines would have been a boon for the Government's green credentials.
In many ways this feels a bit of a fantasy project, but behind the scenes the lagoon is starting to make progress. For example, the Crown Estate, which owns the seabed, and the Welsh government are both thought to be close to granting the licences needed for work to start, with confirmation likely in the new year.
Just as important, well over 30 banks have expressed an interest in providing the £800m of debt needed to fund Swansea Bay, meaning TLP will be able to spread the debt among several institutions, so lessening their risk and the interest repayments.
TLP has also started to hunt for lagoons ripe for its technology in other countries. There are two France-based staff looking at suitable sites in Normandy and Brittany and discussing tidal power with local mayors. Teams have been sent to Mexico, China and India. TLP has also met the Nova Scotia government, which is believed to be keen on taking advantage of its ample coastline. Domestically there has been interest from Scotland and the east coast of England.
Perhaps most encouraging of all, I understand TLP is close to signing a contract with a "big six" utility to take 90 per cent the electricity (the smaller Good Energy has already agreed to take 10 per cent). It is believed legal terms are currently being wrapped up, with an announcement that will bolster the credibility of the project to follow soon.
Finally, canny Welsh journalists noted that Ms Rudd did not mention the lagoon as part of last week's energy policy "reset" speech, which focused on phasing out coal while committing to gas. Scottish energy minister Fergus Ewing accused Ms Rudd of missing "an opportunity to put in place a clear policy for marine energy support".
But she did conclude that the Government must "enable" – a horrible but important word – businesses that are "unleashing innovation to discover the clean and cheap technologies of tomorrow".
Business news: In pictures
Show all 13
As a TLP spokesman pointed out: "Government has made it clear it will back low-carbon technologies that can scale quickly and generate at low cost. Tidal lagoons promise just that, heralding a new global sector built on the shoulders of British industry."
All this suggests that the probable lack of fanfare around Swansea Bay lagoon doesn't mean the Chancellor is telling us the project is dead. Rather, the Autumn Statement has come too soon for the Government to show off a technology that could transform energy policy and become one of our most significant modern exports.
Join our commenting forum
Join thought-provoking conversations, follow other Independent readers and see their replies