Currency traders think Johnson's already won it even as the economy falters
The pound's recent rise suggests the markets are missing the point. A correction may be on the way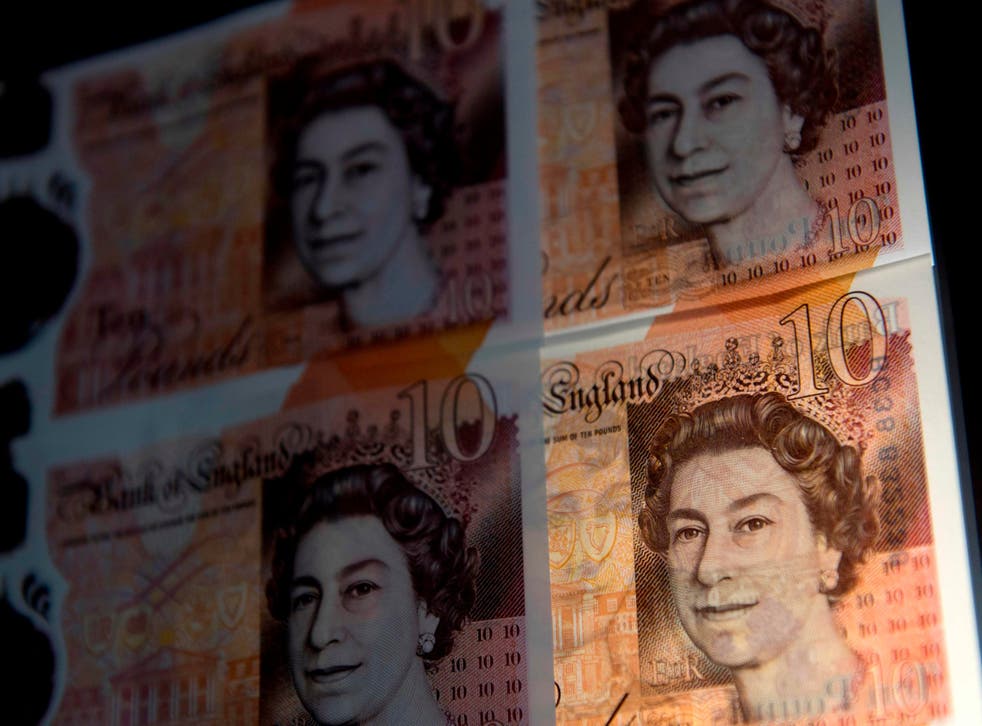 Sterling has skipped up to a seven month high, bursting through the $1.30 line, a level it hasn't been at since May. It's also been rising against the Euro.
Quite something given that the economy is flirting with recession (again)
That was the takeaway from the November Purchasing Managers Index number for the dominant services sector. It was actually revised up a bit, to 49.3 from a flash estimate of 48.6, which is better than a kick in the teeth.
Trouble is, anything below 50 still represents a contraction.
It stood at 50 (flat) last month. New business, meanwhile, contracted for the third month in a row, and at the fastest rate since July 2016.
Given the sector's dominance, all this bodes ill for the UK economy.
It hasn't played much of a role during the General Election but if it carries on like it this it'll be getting a lot more attention in the aftermath.
Politics is behind both the gloomy picture painted of how its biggest component is performing by the PMI. It's also behind the pound's rise from its unhealthy position on the ropes.
Currency traders think it's in the bag for Boris Johnson, that he'll get his dismal "deal" through and that the risks of chaos will be diminished as a result. Not being overly fond of Jeremy Corbyn, they're also quite pleased to see Labour's poll ratings becalmed.
They may be missing the bigger picture given the fraught negotiations on trade that will follow and play a big role in sentiment moving forward. How often does that need repeating? Quite a lot, it seems.
The UK will simply swapping one form of uncertainty for another if Johnson wins a majority. That helps to explain why the services sector remains so weak and may continue to be weak until there is something resembling clarity on the UK's relationship with its biggest trading partner.
One of the many tragedies of Brexit is how little attention services were given during the negotiations and how little thought has been directed towards the impact Brexit will have on this crucial sector moving forward. A pick up could be some time in coming.
Consumer spending, and more government money sloshing around courtesy of higher government spending, may ultimately serve keep the official GDP number from looking too bad. They've rescued it in the face of gloomy PMIs, which also cover the (currently no less gloomy) construction and manufacturing sectors, in the past.
Business news: In pictures

Show all 13
But the outlook is still, there's that word again, uncertain. The UK faces more questions than you'll find in the average episode of Mastermind. It bears repeating that Johnson has been running scared of answering them (at least from the BBC's Andrew Neil).
So you can expect the pound to start being tossed around like a paper ship on a stormy sea, before too long as the market wonders which way to move in the face of what's to come.
And public could yet throw spanner into the works by deciding to clip Johnson's wings. The country as a whole would be the net beneficiary of that even if it gives traders fits.
Join our new commenting forum
Join thought-provoking conversations, follow other Independent readers and see their replies