Economic sunshine from retail, services, can't obscure Brexit clouds on horizon
The headline numbers from the latest batch of surveys show signs of a rebound from a chilly first quarter, but a deeper look suggests caution should be the watchword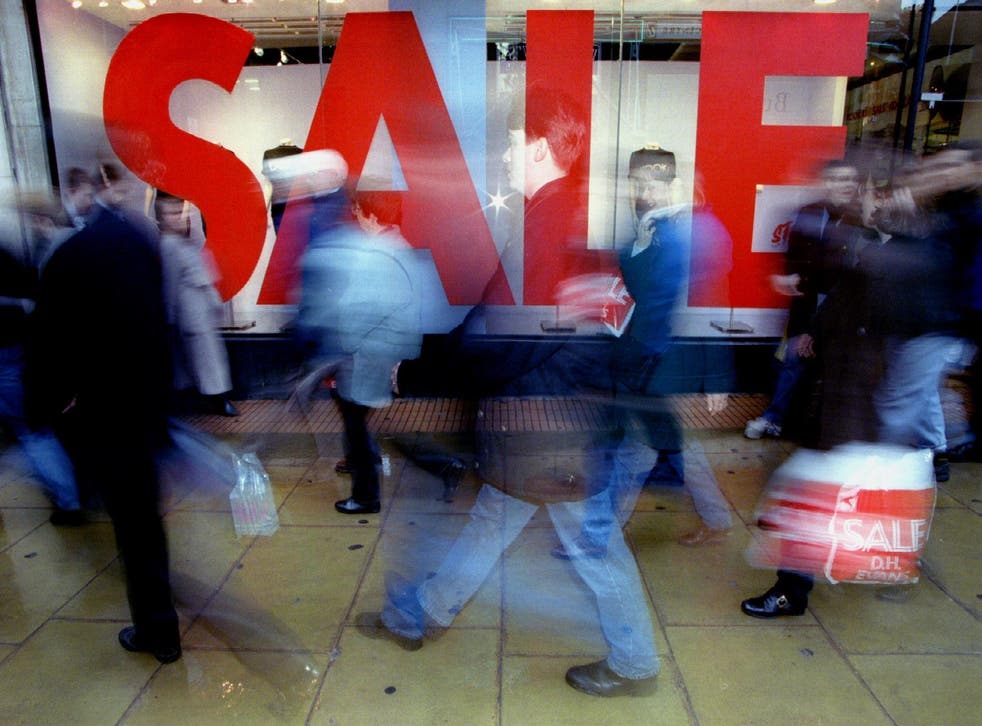 Three months ago the economy was apparently frozen in common with much of Britain. Now the nation has been basking in the rays of a warm spring the data is a little more optimistic, and the interest rate hawks apparently have all they need to strike, at least if the headlines and the currency markets are to be believed.
The phrase calm down might be due at this point.
Let's take a look at those numbers. There's an abundance of them today, and if you're the sort of person who only looks at the headlines, as most of Britain's lumpen Brexiteers do in response to any vaguely favourable economic data, you could be forgiven for cheering.
The IHS Markit/CIPS purchasing managers' index (PMI) covering Britain's dominant services sector hit a three month high of 54 in April, with 50 indicating expansion.
At the same time, the British Retail Consortium said total retail sales rose 4.1 per cent in May, the fastest pace of growth in four years. Its data was borne about by another set of numbers from Barclaycard, which reported a 5.1 per cent rise in consumer spending, the biggest such increase in more than a year. New car registrations? They were up too. The economic cup runneth over and we're all right after all. It's the sun wot won it.
However, a closer look reveals a picture that is rather more cloudy, and you don't have to dive too deeply into the figures to see it.
Take the BRC's numbers: over the three months to May in store sales of non food items fell 3 per cent. Helen Dickinson, the chief executive of the trade body, said the retail environment continues to be challenging and that the trend growth, which is what you should look at, is very low by historic standards.
The Barclays survey said that while spending on non essential items picked up, fewer consumers had confidence in their household finances in May, which bodes ill for the future. This despite inflation falling to a 13 month low in April, and wages finally starting to run ahead of prices.
Business news: In pictures

Show all 13
It isn't all that hard to guess why, as a closer look at the PMI numbers makes clear. Firms responding to the survey said business volumes rose at a subdued rate with Brexit eating into confidence.
Brexit is doing that to just about every part of the UK economy.
It would represent a wilful misreading of the latest batch of numbers to suggest otherwise, and while the pound did tick up a bit, as often happens in these cases, it would be a bold move of the Bank of England to raise interest rates in response, notwithstanding the rising fuel prices that will top up the inflation tank.
Register for free to continue reading
Registration is a free and easy way to support our truly independent journalism
By registering, you will also enjoy limited access to Premium articles, exclusive newsletters, commenting, and virtual events with our leading journalists
Already have an account? sign in
Register for free to continue reading
Registration is a free and easy way to support our truly independent journalism
By registering, you will also enjoy limited access to Premium articles, exclusive newsletters, commenting, and virtual events with our leading journalists
Already have an account? sign in
Join our new commenting forum
Join thought-provoking conversations, follow other Independent readers and see their replies