Dettol maker cleans up amid pandemic as sales surge
2020 was a 'turning point' for Reckitt Benckiser, CEO Laxman Narasimhan says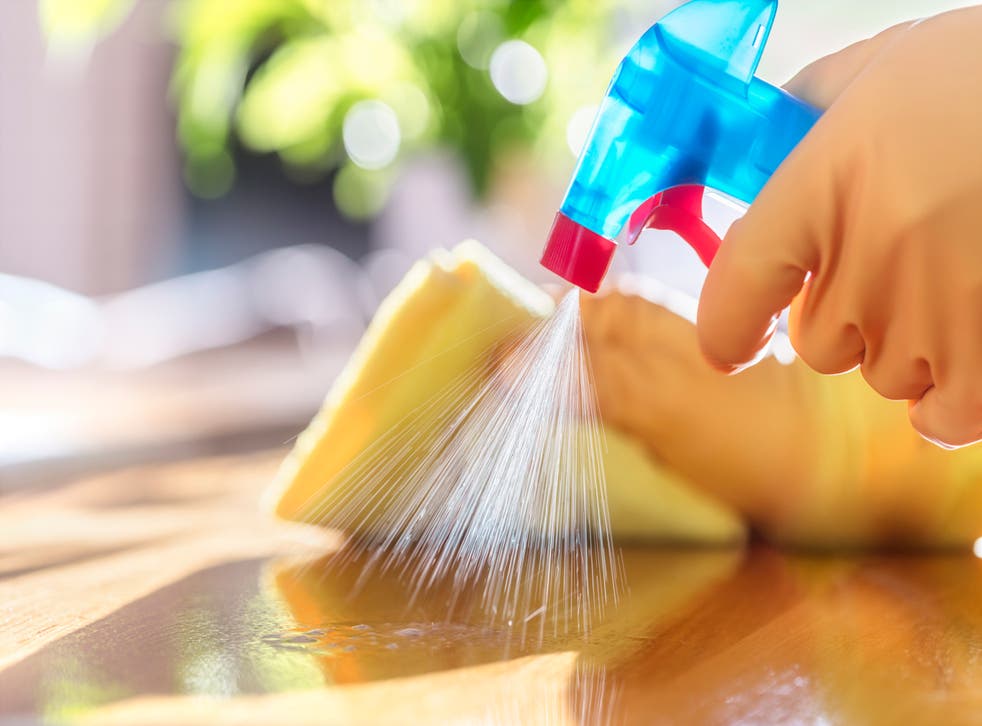 A company that owns some of Britain's best-known high street cleaning products has reported record sales amid soaring demand for its disinfectant brands during the Covid-19 pandemic.
Consumer goods heavyweight Reckitt Benckiser (RB), which has the Dettol, Lysol and Cilit Bang brands on its books, said like-for-like sales boomed by 12 per cent to £14bn in 2020 - the highest growth rate in its 21-year history.
Sales of RB's hygiene products rose by almost a fifth, aided by its immunity supplement brand Airborne, as customers became more concerned about their health in a bid to fend off the virus.
The company said introducing Dettol and Lysol into new markets also helped to boost sales.
The growth is not expected to last at the same levels, however. RB, which also owns Durex condoms and Nurofen pain-relief tablets, said it expects sales to dip slightly by between 0 and 2 per cent in 2021.
Laxman Narasimhan, chief executive officer of the group, said 2020 was a "turning point" for RB, adding the company had "navigated uncharted waters".
He added: "Our performance is strong, we are building capability, actively managing our portfolio and transforming our culture. We expect 2021 to be a year of further strategic progress and we remain confident that we will meet our medium-term targets."
The Slough-based company also revealed plans to sell off its Scholl footcare business to private equity company Yellow Wood Partners.
Air freshener Airwick, skin treatment Clearasil, and indigestion medicine Gavison are just some of the other brands in RB's extensive portfolio.
RB also launched a strategic review of its infant formula business in China, as its infant child nutrition arm was downgraded as a result of Covid-19 disruption.
Sophie Lund-Yates, an equity analyst at Hargreaves Lansdown, said: "Reckitt's getting its house in order with a spring clean. Like other consumer giants, Reckitt's biggest challenge is positioning itself as a more focused and agile beast.
"While Scholl has a strong brand, it's a bit of an anomaly when you look at the wider picture - the shoe just doesn't fit."
Shares in the company were 0.7 per cent higher at 6,011.5p on Wednesday morning.
In October last year, RB announced that sales of Durex condoms, which it acquired in 2010, had recovered when lockdown restrictions began to ease following the first wave of the pandemic.
The news came after Mr Narasimhan had in April suggested sales had slumped because people were having less sex due to the virus "having a toll on the number of intimate occasions" people had.
In March 2020, UK prime minister Boris Johnson announced a nation-wide lockdown, with couples later being asked to either move in with each other or commit to quarantining themselves separately.
Speaking at coronavirus daily press conference on 24 March, Jenny Harries, England's deputy chief medical officer, said: "If the two halves of a couple are currently in separate households, ideally they should stay in those households.
"The alternative might be that, for quite a significant period going forwards, they should test the strength of their relationship and decide whether one wishes to be permanently resident in another household."
She added: "So perhaps, test really carefully your strength of feeling, stay with the household, either together or apart, but keep it that way while we go forward because otherwise, we will not all be working towards achieving our outcome."
Additional reporting by Press Association
Register for free to continue reading
Registration is a free and easy way to support our truly independent journalism
By registering, you will also enjoy limited access to Premium articles, exclusive newsletters, commenting, and virtual events with our leading journalists
Already have an account? sign in
Register for free to continue reading
Registration is a free and easy way to support our truly independent journalism
By registering, you will also enjoy limited access to Premium articles, exclusive newsletters, commenting, and virtual events with our leading journalists
Already have an account? sign in
Join our new commenting forum
Join thought-provoking conversations, follow other Independent readers and see their replies