Europe's forgotten city back in premier league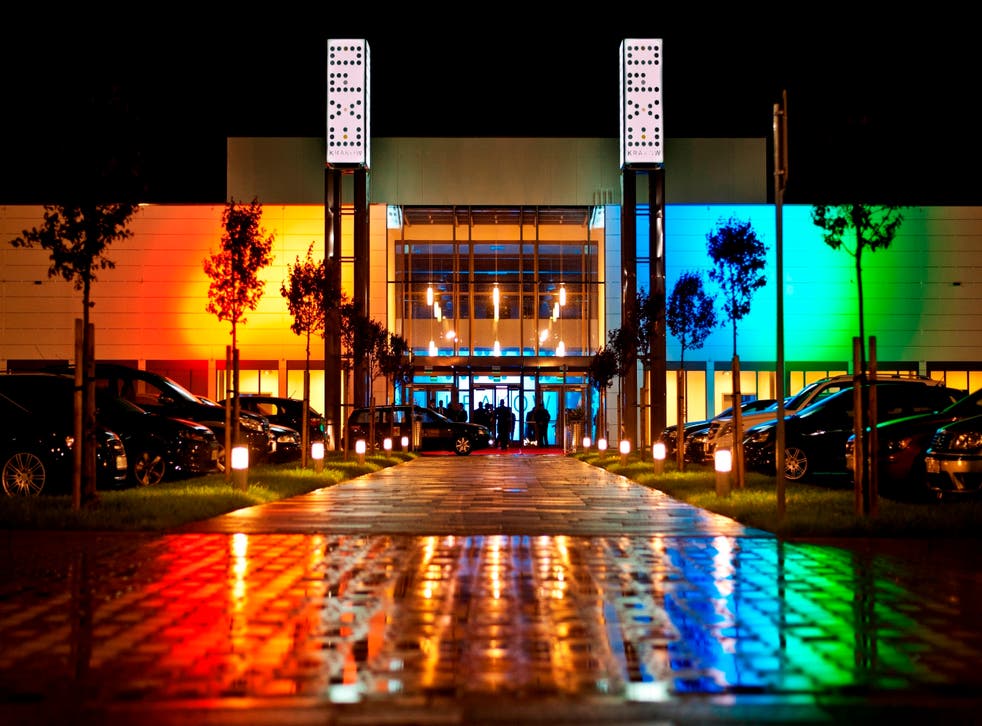 Tomorrow, southern Poland's most glorious city joins the premier league of destinations served from Heathrow Terminal 5 by British Airways. BA uses its precious slots only on routes that it believes will be attractive to business travellers so the new link, which offers connections from around the globe, testifies to the rising business profile of Krakow, (too) often described as the "new Prague".
Neil Taylor, who pioneered tourism to Poland and other Eastern Bloc nations, says: "This could be part of a BA resurgence to prove that some towns can justify a higher level of service than that offered on budget airlines. Citybreak operators will certainly be pleased that another serious destination for them has become available and conference organisers will be equally pleased as neither work happily with budget airlines."
Krakow has a long, distinguished history as one of the great cities of Europe. Stand in its magnificent medieval Market Square, where coronations took place when it was Poland's capital, and on every side you can see architectural master- pieces from centuries past. Most dominant is the Gothic basilica of the Assumption of the Virgin Mary or Kosciol Mariacki, with its celebrated tower from where the hejnal or bugle call is performed on the hour, every hour – breaking off sharply in mid note in memory of the fatal Tatar arrow that pierced the throat of the bugler, who was raising the alarm with his call in 1241 as Mongols besieged the city.
One reason the centre of Krakow has been so beautifully preserved is the four lost decades following the Second World War. Until 1989, Poland was effectively under the stifling control of Moscow: the Warsaw Pact, embracing nations from East Germany to Bulgaria, was a union of unwilling participants who were prevented from access to the free market of the West. That, at least, was the idea – though Poles proved more adept than most at gaining access to the West, and the trading skills of some was the stuff of legends.
Today, the notion that ambitious young Polish people tend to seek their fortunes elsewhere in Europe has been overturned. The city is styling itself as Poland's Silicon Valley, and is attracting highly skilled IT and R&D professionals - with other businesses locking into the city's growth strategy.
UBS set up an office in Krakow in 2007. "We have attracted many talented individuals who have contributed to the success of our firm," says Michal Stepien, the general manager. "Our operation is constantly expanding."
Just as tourists find prices in Krakow gratifyingly low, the city is an inexpensive place to do business. Thanks partly to the wealth of hotels, Krakow is becoming a noted trade fair and convention city. The EXPO Krakow complex, a short distance east of the city centre, this year hosts Infrasnow, dealing with equipment for winter-sports resorts, in September; Krakow's International Book Fair in the following month; and Horeca, for hotel, retail and catering establishments, in November.
Off-duty, the attractions are endless. Lining the Market Square are palaces, cafes and restaurants built in a harmonious jumble of Mannerist, Rococo, Baroque, Renaissance and even Neo-classical styles. Since Krakow served as European capital of culture in the Millennium year, 2000, it has lured avant-garde artists seeking freedom and inspiration.
A leading gallery, ICC (mck.krakow. pl), is currently exhibiting until June an artistic dialogue between Brazilian photographer Cristiano Mascaro and Polish artist Slawomir Rumiak, and culture abounds on all sides. And even beneath you lies just one of a plethora of museums which opened in 2010. Spread over 4,000 square metres underneath the Market Square, this multi media museum (mhk.pl) displays treasures which relate the turbulent history of Krakow.
Back at the airport – which is named after the city's most celebrated son, Pope John-Paul II – the trajectory of Krakow is clear from the latest figures. It is the biggest regional airport in Poland, and last year saw its best ever year. This was helped by a 7 per cent increase in traffic to and from its biggest market: London, with a record-breaking 402,000 passengers on the route. The new British Airways link means 2015 stands to be even more successful.
Top image: Krakow's Expo Centre offers 9,000 sq m exhibition space - JUSTYNA LABUS
WIN
We've teamed up with Hilton Garden Inn to give away a fantastic 3 night trip to Krakow
Dorota Smagur from the Hilton Garden Inn Krakow unveils the city's best-kept secrets
ENTER HERE...
Join our new commenting forum
Join thought-provoking conversations, follow other Independent readers and see their replies