Forbes Billionaires List 2014: Bill Gates reclaims the top spot from Carlos Slim as the richest man in the world
The Microsoft founder has a net worth estimated at $76bn (£45.5bn)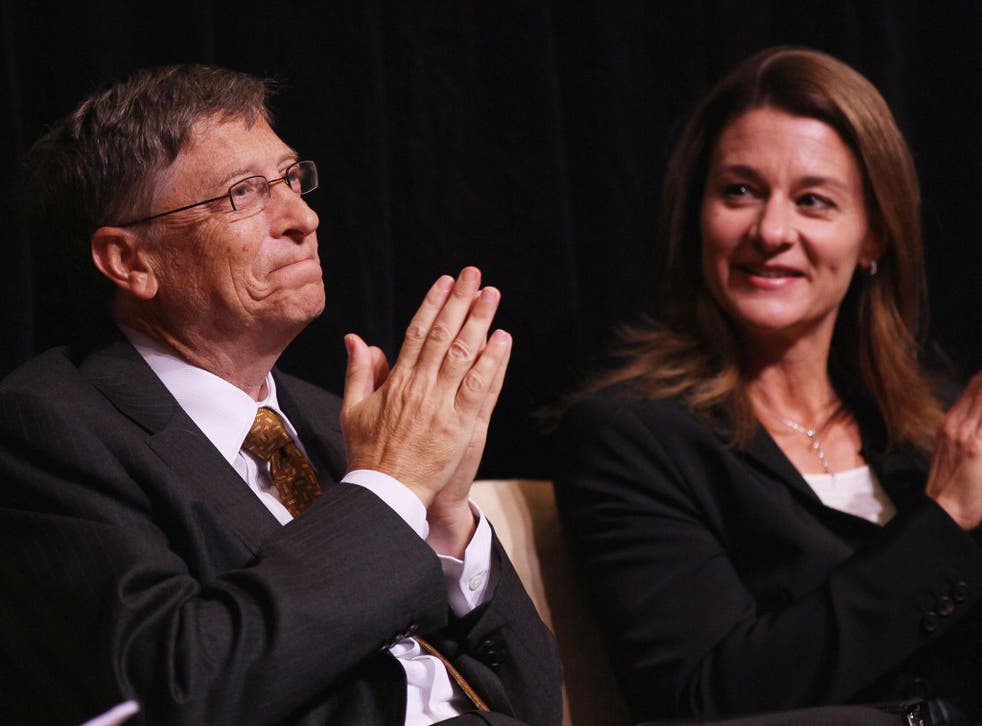 The United States had a 1 per cent reason to feel smug on Monday as the Forbes 2014 billionaires list saw Microsoft's founder, Bill Gates, regain the top spot from Mexico's Carlos Slim Helu while the land of opportunity again outstripped all others for numbers of residents with a billion or more in their bank accounts.
Ballooning share values helped tech stars generally make handy progress up the gilded billionaire's pole with Mark Zuckerberg, the founder of Facebook, jumping from 66th place last year to 21st. Jan Koum and Brian Acton entered the list for the first time at numbers 202 and 551 respectively, thanks to Facebook's recent $19 billion (£11 billion) purchase of WhatsApp, the messaging app they created.
Mr Gates, who recently stepped down as chairman of the Microsoft board but agreed to become more involved again in its daily management as the top tech adviser, saw his wealth soar to $76 billion in 2013, according to Forbes. Thus, he leapfrogged Mr Helu, the industrialist and mobile-phone tycoon with holdings that include a growing stake in The New York Times, who was pegged at $72 billion. The fattening of at least some of these wallets is good tidings for the targets of their owners' philanthropy. Certainly, Mr Zuckerberg has been following an example set by Mr Gates and his wife Melinda, last year becoming America's most generous charity benefactor.
In pictures: Top 10 Forbes Billionaires List 2014

Show all 10
It also bodes well for some in American politics. Conservative Republican candidates will doubtless be heartened to see Charles and David Koch, brothers and owners of Koch Industries, tie for sixth place on the billionaires list with a combined fortune of $40 billion, some of which they will doubtless disburse in their continuing efforts to squeeze Democrats and President Barack Obama.
Sheldon Adelson, the Las Vegas casino mogul whose conservative leanings led him to bankroll Newt Gingrich's ultimately doomed nomination run in 2012, also has plenty left to spend, coming in as the seventh-richest man in the world with $38 billion to his name. At the same time the 83-year-old George Soros, a committed supporter of liberal causes, edged higher to 26th on the list with assets totalling $23bn.
As ever, retail is a big driver behind America's dominance of the club. Those in the top 10 include Wal-Mart founding family members, Christy and Jim Walton, occupying the eighth and ninth slots. From Spain in third place, however, is Amancio Ortega, whose Zara clothing outlets continue to multiply around the world. Warren Buffett, another icon of American wealth, is the fourth-richest with $58.2 billion.
The richest British member of the Forbes club is Gerald Grosvenor, the 6th Duke of Westminster, whose property holdings in London's Belgravia means he can claim $13 billion to his name, the magazine said.
Join our new commenting forum
Join thought-provoking conversations, follow other Independent readers and see their replies