FTSE 100 falls as markets await of Bank of England decision
UK share index dips while Germany's DAX hits record high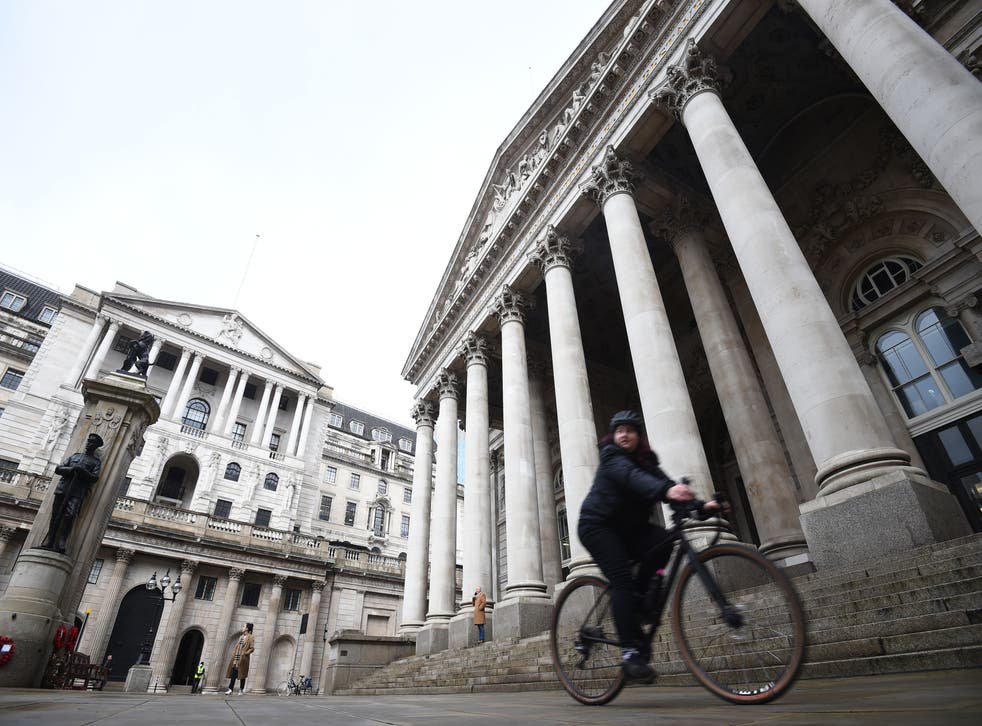 The FTSE 100 dipped on Thursday morning amid cautious trading ahead of the Bank of England's latest decision on interest rates.
While the Bank is widely expected to keep rates unchanged and not add to its £895bn money-printing programme, investors will pore over the report accompanying the decision for any signs of a change in outlook.
Recent economic indicators have begun to improve and the Andrew Bailey, the Bank's governor, said on Monday that he expected the UK to recover to pre-pandemic levels of output by the end of the year.
Market movements indicate a level of concern about inflation as the economy recovers but Mr Bailey and the US Federal Reserve's chair Jerome Powell have been among those playing down fears about rising prices.
The FTSE 100 fell 0.2 per cent to 6,748.90 in morning trading with Ocado among the biggest fallers. The online supermarket was down 2.3 per cent despite reporting a big jump in sales. Ocado's revenues grew 39.7 per cent to £599m in the 13 weeks to 28 February, with average orders per week rising 2.5 per cent to 329,000.
Read more:
National Grid's share price fell 2 per cent as the company unveiled a deal to buy Britain's largest electricity distribution business for £7.8bn. The energy network company will also offload the UK's national gas transmission system as part of plans to increase its focus on electricity.
The group, which manages the UK's power infrastructure, said it will buy Western Power Distribution (WPD) from US energy giant PPL Corporation.
Elsewhere in Europe, Germany's DAX index hit a new record high on Thursday as car makers rallied on the prospect of wider economic recovery. Volkswagen, Germany's most valuable company, gained 6.1 per cent.
It came as the US Federal Reserve vowed to keep interest rates low despite forecasting a surge in economic growth.
Join our new commenting forum
Join thought-provoking conversations, follow other Independent readers and see their replies