Hip, hot and happening: Malaga's success story
Sponsored by Hilton Garden Inn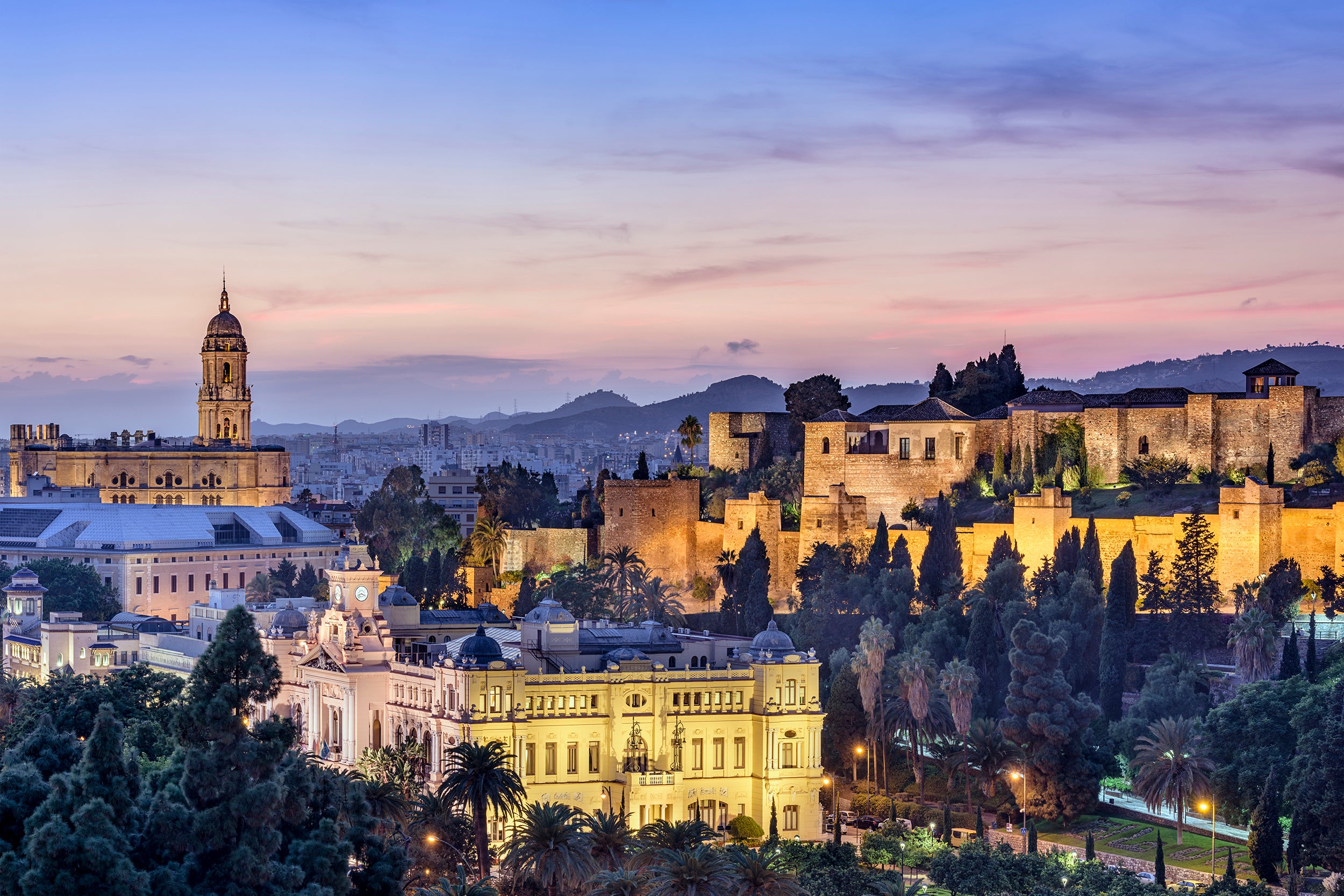 If there's ever a destination that has reinvented itself in recent years it's Malaga. Gone is its seedy reputation as a playground for young adults; instead the capital of the Costa del Sol has been revived as a cultural destination with an exciting culinary scene that's bowling over both locals and visitors.
The reinvention of the city is thanks in part to the city's mayor Francisco de la Torre Prados, who has sought to transform Malaga by opening a slew of new museums during his 15 years in office. These include the launch of Paris's George Pompidou Centre's first international outpost, the Automobile Museum, the Picasso museum (Picasso was born in Malaga) and the Contemporary Art Centre. The Andalusian port city, which has 570,000 inhabitants, is now home to an impressive 30 museums. The creation of such a cultural hub led to Malaga being nominated as a candidate for the 2016 European Capital of Culture.
Joanna Styles, a journalist based in Malaga specialising in property investment and relocation and author of travel guide The Five Best of Everything in Malaga says the city has changed beyond recognition in recent years. "It used to be a down-at-heel city with little going for it. Then the Picasso Museum opened and triggered a complete transformation of the city into one of this year's top-rated city break destinations. It's now become a destination in its own right instead of an airport and gateway to Costa del Sol resorts." Styles notes there's also been a renewed interest in Malaga as a business destination in the past 18 months.
It's not surprising Malaga is making a name for itself as a hot destination to do business in. The city boasts first-class hotels and the Malaga Trade Fair and Congress Centre, a Malaga City Council initiative to provide the city with a winning place for trade fairs and conferences. With its great location by the motorway – making it easily accessible to other cities in Andalusia – close proximity to the airport, the Malaga Trade Fair and Congress Centre has become a superb location for hosting conventions, seminars, training and courses, and conferences.
Francisco Quereda Rodríguez, director of the Malaga Convention Bureau, which specialises in promoting the city as a destination for business conventions, says he's noticed an uptick in the number of visitors coming to Malaga to attend conventions and events. "The accessibility of Malaga through our international airport with more than 130 destinations with direct flights, makes Malaga a great destination for the meetings and events industry," he says. "Also the magnificent Trade Fair and Congress Centre Congress Centre, along with the excellent hotels and the huge variety of venues, makes Malaga a perfect destination for the business segment."
Its excellent transport infrastructure network of motorways, high-speed rail network connecting to destinations such as Seville, Madrid and Barcelona, and large international airport together with its geographic location in the south of Europe and close to North Africa, make Malaga an easy destination for travellers to visit. The city attracts millions of tourists every year, helping the tourism and service industries – Malaga's prime business sector alongside technology services and construction – account for more than 65 per cent of employment.
Malaga continues to be the economic capital of Andalusia. Susana Díaz, president of the Junta de Andalucía, recently described Malaga as the "jewel in the Spanish economy." One of the areas the city makes headlines with is its tech services, with Malaga honoured with the City of Science and Innovation from Spain's Ministry of Science and Innovation in 2011. It's also home to the Technological Park of Andalucía, housing more than 500 businesses across sectors such as arts, agriculture, transportation, communication technology and biopharmaceuticals.
For rest and relaxation after striking deals or securing new business, visitors can get their fashion fix at Malaga's main shopping street Marques de Larios, where smart clothing stores can be found. With Malaga making a name for itself as a foodie destination, you should put the lively Mercado Central de Atarazanas high up on the itinerary. The daily market is a vibrant place to get your fill of the best of the season's seafood, fruits and vegetables. And of course, Malaga being a coastal city, a sandy beach is never far away to entice you.
Join our commenting forum
Join thought-provoking conversations, follow other Independent readers and see their replies