BrewDog valued at £1bn after investment from San Francisco-based private equity firm
Since its launch 10 years ago, the company has grown from two to over 540 employees and more 32,000 shareholders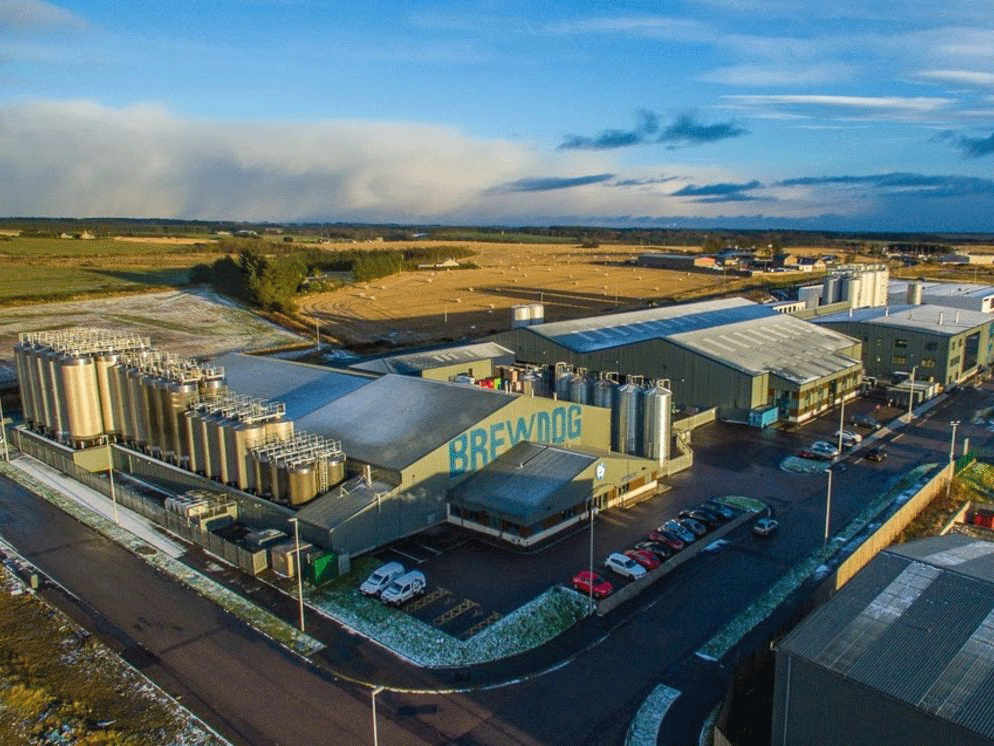 Britain has a new unicorn.
BrewDog, the independent craft brewer that was launched in 2007 in a garage in Scotland by two 24-year olds, is now valued at £1bn.
The company on Monday said that TSG Consumer Partners, a San Francisco based private equity investor, had bought a 23 per cent stake in the group.
Almost half of the £213m transaction will go towards funding BrewDog's expansion and the company said that the deal is "designed to deliver long term capital to investors in a 10-year time horizon".
It said that the proposed investment was presented to shareholders at a special meeting at the end of March and that 95 per cent approved of it.
"This deal will enable us to take our business, and our community's investment in BrewDog, to the next level," said co-founder, James Watt.
Since its launch 10 years ago, the company has grown from two to over 540 employees and more 32,000 shareholders.
The founders started by brewing tiny batches, filling bottles by hand and selling beer at local markets and out of the back of their van. As of 2015, BrewDog operated 44 bars including several in London.
Last month, BrewDog announced plans to open the world's first crowdfunded beer hotel in Columbus, Ohio.
Called "The DogHouse," the £6m hotel will serve beer breakfasts, offer beer-based spa treatments, a beer fridge in the shower and hot tubs filled with Punk IPA beer.
Mr Watt said that BrewDog's mission when it was launched was to "make other people as passionate about great craft beer as we are".
"We remain more laser focused on that goal than ever before," he said on Monday.
Business news: In pictures

Show all 13
TSG Consumer Partners has invested in over 70 consumer brands, including vitaminwater, and popchips.
Blythe Jack, a managing director at the group said that she looks forward to working with BrewDog and its founders "as it continues to innovate, expand and harness a unique rebellious energy".
Register for free to continue reading
Registration is a free and easy way to support our truly independent journalism
By registering, you will also enjoy limited access to Premium articles, exclusive newsletters, commenting, and virtual events with our leading journalists
Already have an account? sign in
Register for free to continue reading
Registration is a free and easy way to support our truly independent journalism
By registering, you will also enjoy limited access to Premium articles, exclusive newsletters, commenting, and virtual events with our leading journalists
Already have an account? sign in
Join our new commenting forum
Join thought-provoking conversations, follow other Independent readers and see their replies