How Cleveland's Evergreen Cooperatives created jobs in some of the poorest neighbourhoods in the rust belt
Over 200 people are employed by the cooperative, including a large proportion of people who have been incarcerated and new US citizens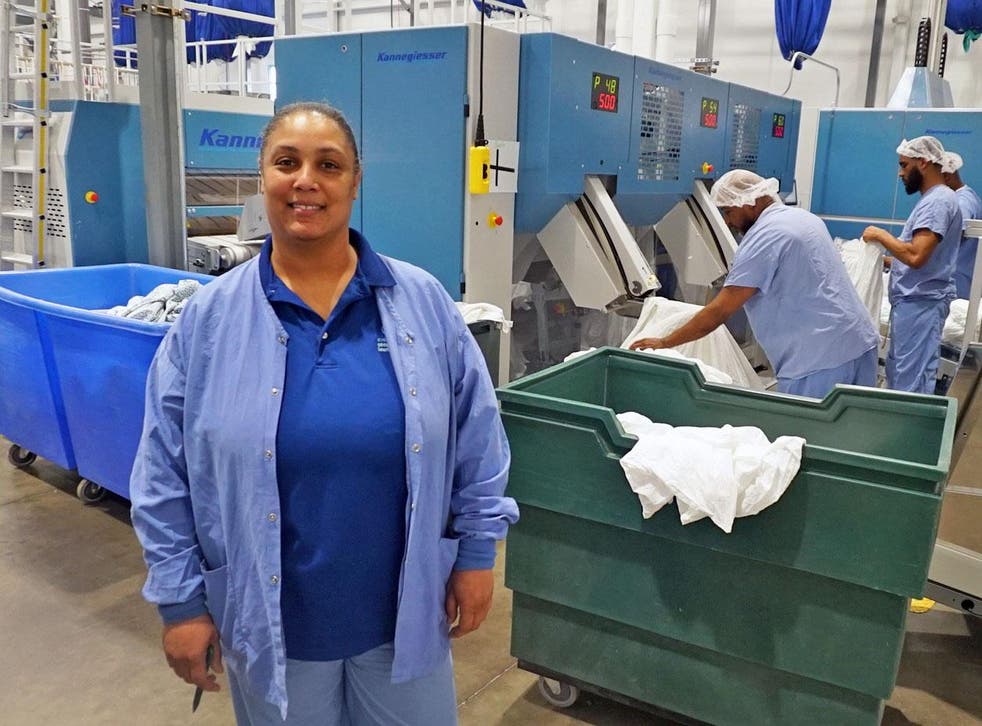 Thirty times an hour a washing machine the size of a small flat spits out a fresh load of hospital sheets and blankets at Evergreen Cooperative Laundry in Cleveland, Ohio.
Each load travels overhead in an enormous blue sack, which opens like a giant pupae to dump the load on a conveyor belt. All around, workers in scrubs feed the robots: machines that fold, machines that sort, machines that press.
The air is hot and dry and you have to get close to hear people speak above the din. But everyone greets Tymika Thomas as she passes through and she greets them back, touching people gently on the arm, wishing them a good evening, or smiling over a private joke. Thomas is a supervisor at Evergreen, overseeing the work of 13 staff and managing a room that puts together surgical packs.
Join our new commenting forum
Join thought-provoking conversations, follow other Independent readers and see their replies