Outlandish: The tech cooperative making tech for good less outlandish
How one cooperative is using technology to achieve social impact – from the streets of London to the top ranks of Westminster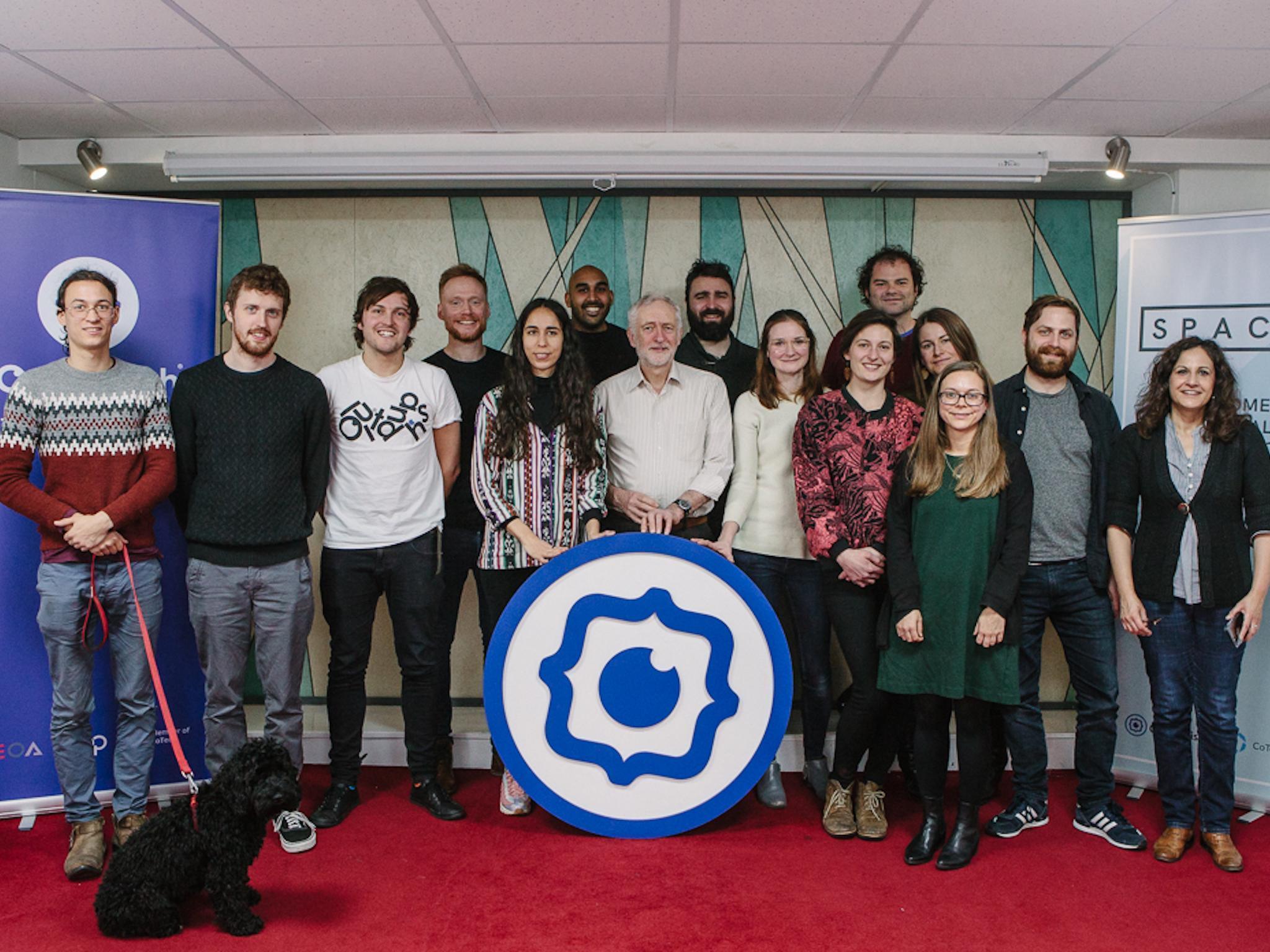 In the run-up to the 2017 general election, a quarter of a million people changed how they planned to vote based on one issue: education. One website in particular helped to shape that debate.
Schoolcuts.org.uk had first appeared online a year earlier, using data from what was then the National Union of Teachers, and is now the National Education Union, to visualise the scale of cuts to education across the country.
"Find out about and fight school cuts near you!" the website still reads, above a search box allowing people to search by school or postcode to find out exactly how much the schools near them were likely to lose. In almost every case, red arrows appear on the map showing that as many as nine in 10 schools are facing budget cuts. In 2017, the cuts amounted to an average of £365 per secondary school pupil.
Schoolcuts.org.uk has had 1.1 million users and 7.7 million page views. It had its largest spike in views on 29 May, days before the general election. Then on 8 June 2017, the scale of the shift to Labour lost Theresa May her majority in Parliament.
But the school cuts site might never have happened if one tech company hadn't made a radical decision about the way it does business.
Outlandish, based on Fonthill Road in Finsbury Park, decided to change its whole organisational structure to put social impact at its core. "Working on products you truly believe in is what we wanted to concentrate on," says Abi Murphy, a member of Outlandish. "It makes our work so much more enjoyable, and more likely to have an impact we care about."
Outlandish started as a small digital agency set up by four ex-BBC staffers around one of their kitchen tables in 2011. While decisions were made equally in the beginning, things became more complicated when they started employing freelancers and taking on bigger projects.
Soon Outlandish had grown into what would be considered a "normal" company, or limited liability partnership, with partners and employees. The sense of equal ownership over their work became stretched.
They had set out to take on a diverse range of projects – from immersive websites about international human rights abuses, to university websites, and even a website for Jeremy Corbyn. But they also wanted to give employees the freedom to pursue personal projects and create a system to subsidise charitable work.
When Sion Whellens, a client services director from communications cooperative Calverts, met with Outlandish to help them craft a new way to do business in December 2015, he found Murphy and the other members were already operating as a co-operative.
"Tech tends to bring together people with high level skill sets, so it's easier to establish equality," Whellens says. "Particularly, the way tech people think in terms of agile projects can be applied to governance. They do project management on Trello or Vimeo day in day out, so that kind of thinking is already familiar."
Outlandish based their organisational structure on the Enspiral Foundation, which started as a group of computer programmers in New Zealand who wanted to put more time and energy into making a positive social impact. Enspiral has grown into a range of ventures, all dedicated to using their time and energy to have a social impact.
Outlandish members decided to put their energy into helping others become members and dedicate time to positive causes. "A key part of Outlandish's future strategy and efforts will be to identify potential freelance Outlanders and develop them into members," Harry Robbins, one of the original members, wrote in a post online announcing the new structure.
Members also created the means to to work together on pro bono projects that would have social impact. "It's called co-budgeting," says Polly Robbins, community manager of a co-working space called Space4, which was opened by Outlandish. "It's like internal crowdfunding."
Rather than partners or shareholders extracting profits from the company through huge salaries and dividends, Outlandish members are paid what they consider a fair rate. This ranges from £150 to £350 a day – much lower than other private tech companies – with surplus going into a fund that members then decide how to spend. In 2016, £5,000 of that surplus went into building the school cuts website.
"We funded the initial prototype of the school cuts site using the surplus we generate from our project work," says Murphy. "Joaquim d'Souza, one of the members of Outlandish, led the development of the project and secured the funding from fellow members and collaborators of Outlandish to build the first version."
The National Education Union initially supplied the data. But they liked the idea so much they released the project under their brand and funded its further development from October 2016 onwards. It has since won awards, including best use of digital by a charity, not-for-profit or non-governmental organisation at the 2017 Digital Impact Awards.
"A simple idea done well can have a true impact in the world," says Murphy, when asked what they learned from the project. And it's an idea that has fed into other projects.
In August 2017, Outlandish members took the opportunity to use further budget surplus to open Space4 on an empty floor of their building. In a few short months, Polly Robbins has overseen the transformation of the space into a meeting place for like-minded people. With some funding from Islington Council and in partnership with computer training school Founders and Coders, Outlandish is devising a four week curriculum to tech young people from disadvantaged backgrounds enough code to build websites.
Councillor Asima Shaikh, Islington cabinet member for economic development, says Islington Council is keen to support worker-owned models. "Tech is the highest growth sector," Shaikh says. "We want to improve opportunities to access for young people."
Space4 also hosts games nights, speakers and a monthly lunch for people to come up and learn what's going on.
Murphy says the space has allowed Outlandish to offer mentoring to a number of other cooperatives. "We know we have saved some of the co-ops an awful lot of time and money by sharing with them our experiences," she says.
That, according to Murphy, is the biggest challenge: learning how to be a cooperative when advice from the Government is thin on the ground.
"The biggest challenge for us was in not realising that this would have been the best structure for what we were trying to achieve as a company from the start," she says. "It isn't a mainstream option when you look for advice when setting up your company, and so we didn't seriously consider it as an option at the time of formation, which is why we became an LLP instead. If there was more support and awareness around how to set up a cooperative, we would have spent an awful lot less time and effort trying lots of different structures."
Join our commenting forum
Join thought-provoking conversations, follow other Independent readers and see their replies